1)
Defence Minister chairs Parliament's meeting of Consultative Committee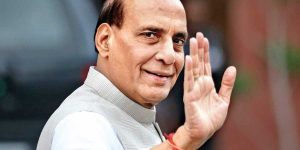 •Defence Minister Rajnath Singh chaired a meeting of the Consultative Committee of Parliament for the Ministry of Defence in New Delhi. The subject of the meeting was Border Roads Organisation (BRO). During the meeting, BRO was appreciated for the in building border infrastructure and contributing to the improvement of lives of people residing in the border areas.
2)
Maldives signs contract with JV of Indian companies for development of Addu
•Maldives government has signed a contract with a joint venture of Indian companies. The contract aims to prepare project report and the development of Addu, which is the second biggest city in the island nation. The contract was signed L & T engineering limited and Lea associates south asia for the Addu Road and Reclamation Project. The project includes land reclamation, construction of roads and storm water drainage system in Addu. This will upgrade existing infrastructure and mitigate the flood situation in Addu.
•Financing of the project will be done by EXIM bank of India through line of credit of USD 800 million.
3)
National Symposium of Heads of Police Training Institutions held in New Delhi
•The 37th National Symposium of Heads of Police Training Institutions held in New Delhi. It Symposium was organized by Bureau of Police Research & Development (BPR&D). The theme of the Symposium was 'Optimal Utilization of Resources-Through Sharing and Networking'. A Directory of Indian Police Training Institutions (DIPTI) which has information on the resources of around 300 Police training institutions all over the country, was also released during the event.
4)
Amazon's Audible launches app "Audible Suno" in India
•Amazon's audiobook company Audible has launched a new app "Audible Suno" in India. This app features original audio series which aims to expand Audible's reach in India's highly competitive digital entertainment and streaming space.
•The platform features hundreds of hours of Audible's original audio series across a plethora of genres, steered by entertainers such as Amitabh Bachchan, Nawaazuddin Siddiqui, Anurag Kashyap, Tabu, Neena Gupta and Vir Das.
5)
Rohit Sharma becomes brand ambassador of La Liga in India
•The top tier of Spanish club football "La Liga" has announced cricketer Rohit Sharma as its brand ambassador in India. Rohit Sharma is the first non-footballer in the 90 year-old history of the league to have become a brand ambassador.
•The top tier of Spanish club football has been ramping up its fan base in India through a series of initiatives. These initiatives includes grassroot development programme like La Liga Football Schools and a digital broadcast deal with Facebook.
6)
FIH unveils new world ranking system for 2020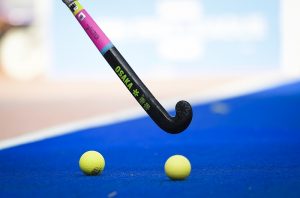 •The International Hockey Federation unveiled a new world ranking system for 2020 in Lausanne, Switzerland. The new method will come into effect from the 1st January 2020. The new ranking will be match-based instead of tournament-based calculation.
•The new model is expected to remove the subjectivity surrounding continental weighing by creating a system which is fair to all. The outgoing world ranking system was in existence since 2003. It was originally devised to allocate teams into pools at tournaments.