1)
India celebrates Vijay Diwas: 16 December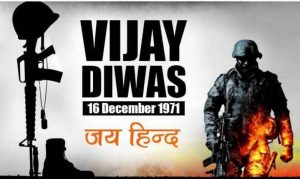 •The nation celebrates 16 December as Vijay Diwas to commemorate India's victory over Pakistan in 1971 war. The Indo-Pakistan war of 1971 which began on December 3 lasted for 13 days and officially ended on December 16, after which Pakistan surrendered to India. It was on this day in 1971, the chief of the Pakistani forces, General AA Khan Niazi, along with 93 thousand troops, had surrendered unconditionally to the allied forces consisting of Indian Army and Mukti Bahini. The end of the war also resulted in subsequent secession of East Pakistan into Bangladesh.
2)
Bureau of Energy Efficiency organises 29th National Energy Conservation Awards
•Bureau of Energy Efficiency has organised the "29th National Energy Conservation Awards" under the guidance of Ministry of Power, Government of India. India celebrates the National Energy Conservation Day every year on 14th December to recognise and celebrate the efforts towards energy conservation.
•The day highlights the importance of energy conservation in Country's sustainable development approach. During the event, a Handbook for Implementation of Provisions of Energy Conservation Act 2001 was also released.
3)
FASTags becomes mandatory for all vehicles from 15th December 2019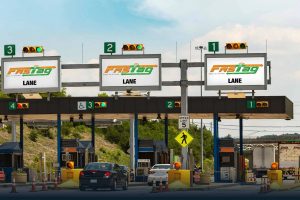 •FASTags or prepaid rechargeable tags for toll collection have become mandatory for all vehicles from 15th December 2019. The FASTags or prepaid rechargeable tags allows automatic payment of toll. The government launched the National Electronic Toll Collection System which provides for the collection of user fee through FASTag to save fuel and time, curb pollution and ensure seamless movement of traffic. National Highways Authority of India has equipped all fee plazas with Electronic Toll Collection System.
•With the help of a FASTag, drivers will not have to stop their vehicles at toll plazas to pay tax. A FASTag uses radio frequency identification technology to enable direct toll payments from a moving vehicle.
4)
Google Earth covers 98 percent of entire population
•Search engine giant Google has revealed that it's powerful mapping service, Google Earth now covers more than 98 per cent of the world, and has captured 10 million miles of Street View imagery, a distance that could circle the globe more than 400 times. Google Earth, the software that lets you browse the globe with 3D representation, right from the comfort of your couch, offers 6 million square miles of high definition satellite images, covering more than 98 per cent of the entire population.
5)
Sri Lanka formally releases 'Vistas of Prosperity and Splendor'
•Sri Lankan government has formally released its new National policy Framework titled 'Vistas of Prosperity and Splendor'. The framework is meant to guide the government ministries and departments in implementing their policies. It is aimed at achieving fourfold outcome of being a productive citizen, a contented family, a virtuous, disciplined and just society and a prosperous nation.
•Maintaining GDP growth rate of 6.5% or higher under the macroeconomic programme, achieving a per capita income exceeding 6,500 US dollar during 2020 to 2025 are one of the key objectives of the framework.
6)
Former PM Abdelmadjid Tebboune elected as the President of Algeria
•Abdelmadjid Tebboune, former Prime Minister (PM) of Algeria was elected as the President of Algeria succeeding Abdelkader Bensalah. He served as the PM from May 2017 to August 2017, under the governance of President Abdelaziz Bouteflika.
7)
Nuad Thai massage included in UNESCO heritage list
•Thailand's famous 2000-year-old massage, Nuad Thai was added to UNESCO's (United Nations Educational, Scientific and Cultural Organization) prestigious heritage list. Nuad Thai is an intense form of massage in which the body is pulled and rotated well with the help of the thumb, elbow, knees and feet. Thai massage originated in India and brought it to Thailand about 2,500 years ago by doctors and monks who carried its secrets for generations.
8)
NASA will launch rover "Mars 2020" in 2020
•The National Aeronautics and Space Administration (NASA) will launch rover 'Mars 2020' in 2020. The rover has been build and managed by NASA's Jet Propulsion Laboratory in Pasadena, California. "Mars 2020" will explore a landscape shaped by water which is the 'Jezero Crater', the site of an ancient delta.
•'Mars 2020's arm has the same reach as 'Curiosity's arm. 'Mars 2020's' turret weighs 99 pounds (45 kilograms) more than Curiosity's because it carries larger instruments and a larger drill for coring and have many other changes in the physical design.
9)
Toni-Ann Singh crowned Miss World 2019
•Tony-Ann Singh of Jamaica was announced as the winner of the Miss World 2019 beauty pageant held at the ExCeL London. She was crowned by her predecessor Miss World 2018 Vanessa Ponce from Mexico. Ophelia Mezino of France and Suman Rao of India were the first and second runners up of the beauty pageant respectively. Miss World 2019 was the 69th edition of the contest and contestants from 120 countries competed for the title.
10)
Prime Minister chairs 1st meeting of National Ganga Council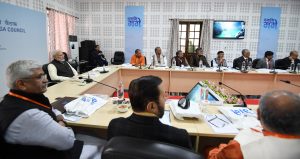 •Prime Minister Narendra Modi has chaired the first meeting of the National Ganga Council. The meeting was held in Kanpur, Uttar Pradesh. The first meeting of the Council aimed at reinforcing the importance of a 'Ganga-centric' approach in all departments of the concerned states as well as relevant Central Ministries. The Council has been given overall responsibility for superintendence of pollution prevention and rejuvenation of River Ganga Basin, including Ganga and its tributaries.
•Prime Minister urged for a holistic thinking process where 'Namami Gange' evolves to 'Arth Ganga' or a sustainable development model with a focus on economic activities related to Ganga. The income generated from encouraging eco-tourism and Ganga wildlife conservation and cruise tourism etc. would help to generate sustainable income streams for cleaning of Ganga.
11)
Viswanathan Anand launches his autobiography 'Mind Master'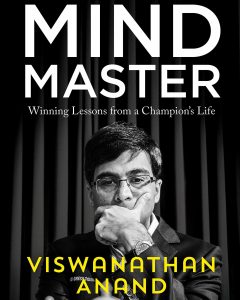 •Viswanathan Anand has launched his autobiography 'Mind Master'. Anand's autobiography is co-authored by sports journalist Susan Ninann. It has been published by THG Publishing Private Limited. The book covers wonderful memories of Viswanathan Anand's journey.
12)
Edelweiss AMC launches India's 1st corporate bond 'Bharat Bond ETF'
•Edelweiss Asset Management Company (AMC), a subsidiary of Edelweiss Capital Limited (ECL) has launched India's 1st Corporate Bond ETF (exchange trade fund) called the Bharat Bond ETF. The ETF is a government initiative and Edelweiss AMC was given the mandate to design and manage the product.
•Edelweiss aims to raise an initial amount of Rs 3,000 crore through this bond from institutional players with a greenshoe option of Rs 2,000 crore in the 3-year maturity period (2023) and Rs 4,000 crore with a greenshoe option of Rs 6,000 crore in the 10-year maturity bucket (2030). Small retail investors will have to invest at least Rs 1,000 in this fund. After this, there is a facility for multiple investments. Here they can invest up to 2 lakhs. At the same time, the minimum amount for anchor investors has been fixed at Rs 10 crore.