1)
Chennai Corporation launches India's first waste exchange platform
•Chennai Corporation, Tamil Nadu launched India's first waste exchange platform namely "Madras Waste Exchange" (www.madraswasteexchange.com) to buy and sell municipal solid waste online. It will run on a pilot basis for the first three months. Based on the response from public and waste recyclers, more features will be added to the website.
•The Madras Waste Exchange, which is both a web portal and an application, has been conceptualised by the Smart City Mission, with support from the Union Ministry of Housing and Urban Affairs.
2)
GST Council fixes 28% uniform tax rate for lottery
•The Goods and Services Tax or GST Council has fixed a uniform tax rate of 28% on both state-run and private lottery. It also decided to rationalise the GST rate on woven and non-woven bags to 18%.
•It was for the first time that the GST Council resorted to voting to decide on an issue as it fixed a uniform tax rate on both state and private lotteries. The GST Council also decided to exempt upfront amount payable for long term lease of industrial and financial infrastructure plots by an entity having 20% or more ownership of Central or State Government.
3)
50% concession for 'Ek Bharat Shreshtha Bharat' participants
•Indian Railways has decided to grant 50% concession for the youth participating in the "Ek Bharat Shrestha Bharat" programme. The concession will be given in basic fares of Second and Sleeper Class to youths with emoluments of not more than 5000 rupees per month for travelling from one State to another State to take part in the programme.
•The concession has been granted as a special case and it is admissible only in the normal train services and not for booking of Special Trains or Coaches. This concession will be provided on production of requisite certificate in the prescribed railway format from the Secretary of concerned Department of Human Resource Development of various States.
4)
Odisha Govt. launches 'Jalsathi' programme
•Odisha Chief Minister Naveen Patnaik has launched the 'Jalsathi' programme to ensure supply of safe drinking water to all households in the state. The Odisha CM also launched the 'JalSathi' App on the occasion. The Water Corporation of Odisha (WATCO) signed a memorandum of understanding with the women federations in Bhubaneswar for the implementation of the programme. The JalSathi initiative aims to ensure the supply of clean drinking water to consumers through piped water connections.
5)
Govt approves Rs 436 cr outlay for skilling 4 lakh persons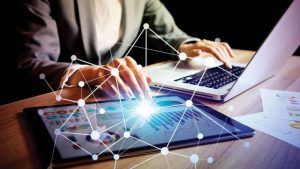 •The government announced Rs 436 crore outlay for skilling 4 lakh professionals in futuristic areas such as artificial intelligence, blockchain, and cybersecurity over the next 3 years. The "Future Skills PRIME" programme will be jointly rolled out by the information technology ministry and industry body Nasscom and will seek to position the initiative as India stack for digital talent. The programme will increase employability.
6)
India and US sign defence tech transfer pact during 2+2 dialogue
•India and the US have signed an agreement to facilitate the transfer of defence technology. During a 2+2 dialogue held at Washington DC, the top foreign affairs and defence leaders on growing strategic relations between the world`s largest and most powerful democracies.
•India and the US have a common vision of a free, seamless and peaceful Indo-Pacific region. India has bought weapons worth more than $15 billion from the United States over the past decade as it seeks to replace its Russian-origin military and is in talks for helicopters, armed drones and a bigger Indian plan for local production of combat planes together worth billions of dollars.
7)
National conference on 'Uniformed Women in Prison Administration' begins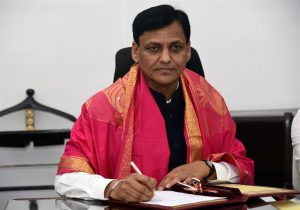 •Union Minister of State for Home affairs inaugurate a National Conference on 'Uniformed Women in Prisons Administration' begins in Central Academy for Police Training in Bhopal, Madhya Pradesh.
•In this Conference, uniformed women officers and staff of all the states from Jail Wardens up to Director Inspector Generals level, members of non-governmental organizations, representatives of academic institutions and officers of other government departments are taking part in the conference. At present, there are more than 900 uniformed women government servants working in the state jail department.
8)
"Environmental Sustainability and Economic Development" Summit held in Delhi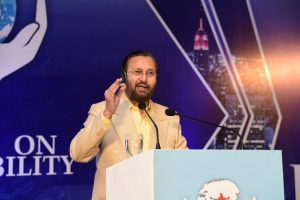 •Summit on "Environmental Sustainability and Economic Development" was held in Delhi. Union Minister of Environment, Forest and Climate Change addressed the summit with the concerns about the depleting ozone layer and the emission of Cfcs and Hfcs. He stated that there is the need of the hour to call upon a meeting to control the minimum temperatures and to keep a check on the emissions.
9)
Thawarchand Gehlot launches Braille version of 'Exam Warriors'
•Social Justice and Empowerment Minister launched the Braille version of the book "Exam Warriors" written by Prime Minister Narendra Modi in New Delhi. The braille version in English and Hindi has been printed by Rajasthan Netraheen Kalyan Sangh in Jaipur. The book contains a detailed-design of the animated picture and various yoga asanas which will let students imagine the pictorial graphics with ease.
•The book will surely benefit visually-impaired students who face mental stress during examinations. It will boost the confidence level of these students and help them get success in various competitive exams.
10)
Dehradun hosts Conference of Presiding Officers of Legislative Bodies
•Lok Sabha speaker Om Birla inaugurated the 79th Conference of Presiding Officers of Legislative Bodies. The conference was held in Dehradun. The presiding officers of all state legislatures participated in the conference. Lok Sabha speaker Om Birla was also conferred the guard of honour during the conference.
11)
Anti-hijacking exercise conducted in Kochi port
•The Indian Navy, in collaboration with Indian Coast Guard, Cochin Port Trust and all other concerned stakeholders, conducted a large-scale anti-hijacking exercise off the Port of Kochi. The Exercise code-named "Apharan" saw the participation of multiple agencies, including more than 12 ships and helicopters of the Indian Navy, Indian Coast Guard and Cochin Port Trust.
•Apharan was aimed at streamlining the response mechanism/preparedness to thwart any attempt by anti-national elements to hijack a merchant's vessel or attempt forced entry of a rogue/commandeered merchant vessel into the Kochi harbour.
12)
S. Mandhana in ICC's ODI and T20 team of the year
•India opener Smriti Mandhana was named in both the International Cricket Council's ODI and T20 teams of the year. She has Jhulan Goswami, Poonam Yadav and Shikha Pandey for the company in the ODI team of the year and all-rounder Deepti Sharma in the T20 side.
•Mandhana has played 51 ODIs and 66 T20Is for India, besides a couple of Test matches. She has combined tally of 3476 runs in T20Is and ODIs.