1)
National Mathematics Day: 22 December
•National Mathematics Day is celebrated on 22nd December every year to mark the birth anniversary of legendary mathematician, Srinivasa Ramanujan and his contributions in the development of modern mathematics. This year nation celebrates his 132nd Birth Anniversary.
•Ramanujan had a wealth of ideas that have transformed and reshaped 20th-century mathematics. These ideas continue to shape mathematics of the 21st century. The main objective behind the celebration of National Mathematics Day is to make people aware of the development of mathematics and its importance in the growth of humanity.
2)
Eight West African nations rename common currency to Eco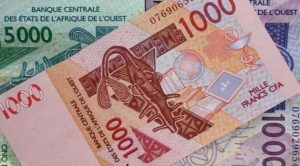 •Eight West African countries have agreed to change the name of their common currency to Eco and severed their earlier currency CFA Franc's links to former colonial ruler France. Benin, Burkina Faso, Guinea-Bissau, Ivory Coast, Mali, Niger, Senegal and Togo currently use the currency. All the countries are former French colonies with the exception of Guinea-Bissau. The CFA franc, created in 1945, was seen by many as a sign of French interference in its former African colonies even after the countries became independent.
3)
Cuba names Manuel Marrero Cruz to be first PM since 1976
•In Cuba, President has appointed Manuel Marrero Cruz as the country's first prime minister in more than 40 years. Marrero, who has served as tourism minister for 16 years and is an architect by trade, helped boost Cuba's economy by making tourism one of the engines of growth. The post of prime minister was scrapped in 1976 by the then-revolutionary leader Fidel Castro.