1)
5th round of India-Japan Maritime Affairs Dialogue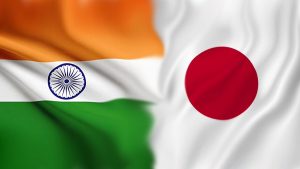 •The 5th Round of India-Japan Maritime Affairs Dialogue was held in Tokyo, Japan. The two sides exchanged views on various topics of mutual interest in the maritime domain and identified the means for further strengthening their maritime cooperation.
•Both sides reiterated the importance of the Dialogue as an important mechanism between the two countries for consultations on issues of mutual interest in maritime affairs and agreed to hold the next round of the Dialogue on a mutually convenient date in India. The first round of India-Japan Maritime dialogue was held in New Delhi in 2013.
2)
CSMT gets 'Eat Right' station certificate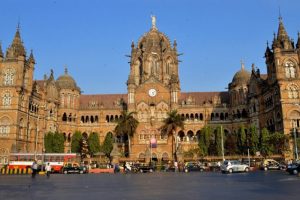 •Chhatrapati Shivaji Maharaj Terminus (CSMT) railway station in Mumbai has been conferred with 'Eat Right Station' certification with the five-star rating by the Food Safety and Standards Authority of India (FSSAI) for food safety and hygiene. CSMT has been judged on the basis of compliance of food safety and hygiene, availability of healthy diet, food handling at preparation, food waste management, promotion of local and seasonal food and creating awareness on food safety and healthy diet.
•'Eat Right Station' initiative is a part of the 'Eat Right India' movement launched by Food Safety and Standards Authority of India (FSSAI) and a Fast-Moving Consumer Goods (FMCG) major which is aimed at promoting food safety and hygiene at the static catering units at railway stations.
3)
Health Minister inaugurates 2nd edition of "Eat Right Mela"
•The Union Health Minister has inaugurated the 2nd edition of "Eat Right Mela" in New Delhi. The Eat Right Mela of Food Safety and Standards Authority of India (FSSAI) is a commendable effort and outreach activity for citizens towards eating right. The Union Minister launched 'The PURPLE Book' a handbook on diets for diseases. The book provides general guidelines for hospitals on suitable diets for common medical conditions such as diabetes, hypertension, cancer, gut disorders and so on in a simple format and has been developed and vetted by experts in the field of food and nutrition. This book is available for free download on www.fssai.gov.in.
•The Union Minister also launched NetSCoFAN (Network for Scientific Co-operation for Food Safety and Applied Nutrition), a network of research & academic institutions working in the area of food & nutrition along with the NetSCoFAN directory, covering detailed information of various heads/Directors and lead scientists of lead and associated partnering institutions. The NetSCoFAN would comprise of eight groups of institutions working in different areas viz. biological, chemical, nutrition & labelling, food of animal origin, food of plant origin, water & beverages, food testing, and safer & sustainable packaging.
4)
HRD Minister launches five documents developed by UGC
•The Union Human Resource Development Minister launched the 5 documents developed by UGC covering the 5 verticals of Quality Mandate in New Delhi. These 5 documents cover evaluation reforms, eco-friendly and sustainable university campuses, human values & professional ethics, faculty induction and academic research integrity.
•These 5 documents help to improve the quality in Higher Educational Institutions, University Grants Commission has adopted the Higher Education Quality Improvement Programme Mandate. The quality mandate aims at evolving higher education system to equip country's next-generation with vital skills, knowledge and ethics for leading a rewarding life.
5)
Finance minister releases stamp to commemorate DRI's role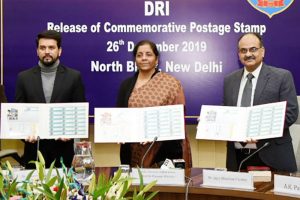 •Finance minister of India released a postage stamp to commemorate distinguished service and glorious contribution of Directorate of Revenue Intelligence (DRI) in protecting the nation.
•DRI plays an immense role to counter smuggling and preserve cultural heritage and environment of the country. It is essential for DRI to keep pace with technologies such as data analytics to fight against contraband items such as gold and narcotics. Contraband is good that is against the law to trade or to import or export.
6)
AAO bestows Life Achievement honour to Dr Santosh G Honavar
•Dr Santosh G Honavar, India's ophthalmologist is conferred with the American Academy of Ophthalmology's (AAO) highest award Life Achievement honour that is given to its members. He is the first Indian chosen for the honour. American Academy of Ophthalmology is the world's largest association of eye specialists.
7)
RBI launches new PPI for small digital transactions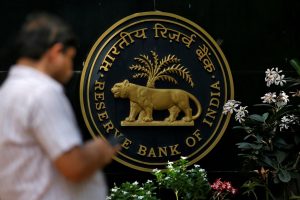 •The Reserve Bank of India has introduced a new semi-closed prepaid payment instrument (PPI) which can be used for the transaction of goods and services up to a limit of Rs 10,000. The loading facility of the instrument will be linked only from a bank account. This direction has made under Section 18 read with Section 10(2) of Payment and Settlement Systems Act, 2007.
•PPIs are instruments that facilitate the purchase of goods and services, including financial services, remittance facilities, etc., against the value stored on such instruments. There are currently three kinds of PPIs allowed by RBI: closed system, semi-closed and open PPIs. The PPIs may be issued as cards, wallets, and any such form/instrument which can be used to access the PPI and to use the amount therein. PPIs in the form of paper vouchers shall no longer be issued.
8)
Book to chronicle India's Olympic journey
•A book titled "Dreams of a Billion: India and the Olympic Games" author by Boria Majumdar with Nalin Mehta released. The book will be published by HarperCollins India in January 2020.
•The book comprises of all the wins, the misses, the star sportspersons, their stories, and the challenges and possibilities that lie ahead of India to make its mark in the 2020 Tokyo Olympics. The book provides an inside view of what goes on backstage in the Indian Olympics world alongside a quick history of how India has fared at the Olympics over the past century and a look at how the Indian Olympics world has changed in the last decade.
9)
RBI caps lending on P2P platforms at Rs 50 lakh
•The Reserve Bank of India has capped the permissible exposure limit of a lender on a Peer-to-Peer lending (P2P) platform for all borrowers. The aggregate exposure has been set at Rs 50 lakh at any given point of time. The step has been taken to protect the consumers interest.
•The lender investing more than Rs 10 lakh across P2P platforms has to produce a certificate to P2P platforms from a practising Chartered Accountant certifying minimum net-worth of Rs 50 lakh. The central bank also stated that the "Escrow accounts" to be operated by bank promoted trustee for transfer of funds need not be mandatorily maintained with the bank which has promoted the trustee. It also mandates that all the transactions through bank accounts, and cash transaction are strictly prohibited.