1)
"World Hindi Day" celebrated globally on 10th January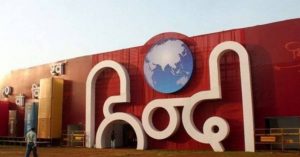 •World Hindi Day is celebrated globally on 10th January every year. The day is celebrated every year to promote the use of Hindi language worldwide. The World Hindi Day was observed first time in 2006. The day marked the anniversary of first World Hindi Conference held in 1975 in Nagpur.
2)
India-2021 census exercise to begin on 1st April
•Census exercise India-2021 to begin on 1st April 2020 and will end on 30th of September 2020. Census India-2021 will be conducted through a mobile phone application. The enumerators of the census will seek the information of the mobile number of the head of the family, information related to TV, Internet, vehicles owned, toilets, source of drinking water besides asking other questions during the house listing phase of the exercise.
3)
Famous chariot festival of Tamil Nadu Suchindram Thanumalayan Temple begins
•The famous chariot festival of the Suchindram Thanumalayan Temple in Tamilnadu begins. This 17th-century temple is famous for its architectural grandeur. The temple is especially significant because it is sacred to both the Shaivite as well as Vashnavite sects. There is an Anjaneya statue, which is 22 feet tall is carved of a single granite block. It is one of the tallest statues of its type in India.
4)
Indian Railways installs IP based Video Surveillance System at stations
•Indian Railways is in the process of installing Internet Protocol (IP) based Video Surveillance System (VSS) at stations to enhance security. Railway Board of India has approved works for provision of Video Surveillance System covering 983 stations over Indian Railways under Nirbhaya funds.
•This year a budget of Rs. 250 crore was allotted to Indian Railways from Nirbhaya fund for installation of the video surveillance system. In the first phase of installation, VSS is being installed at 200 stations and as on date work has been completed at 81 stations across India.
5)
India's 1st indigenous aircraft carrier Vikrant to be commissioned by 2021
•India's first indigenous aircraft carrier Vikrant is currently under phase-3 which involves setting to work of machinery and other equipment and to be commissioned by early 2021 in Indian Navy. It will be fully operated by 2022. Vikrant is being built at the Cochin Shipyard Limited (CSL) Kochi, Kerala.
6)
Visakhapatnam to host MILAN 2020 naval exercise in March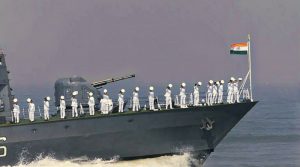 •Visakhapatnam is ready to host another International Naval event 'MILAN' in March 2020. The theme of the exercise for the year 2020 is 'Synergy Across the Seas'. MILAN 2020 is a multilateral naval exercise aimed to enhance professional interaction between foreign-friendly navies and learn from each other's strengths and best practices in the maritime domain.
7)
Indian passport ranked 84th in Henley Passport Index 2020
•Henley Passport Index 2020 has been released. The Indian passport ranked 84th in the world's most powerful passport index 2020. which is a drop by 2 places as it ranked 82nd in 2019. Now India provides visa-free access to 58 countries. The list was topped by Japan.
•World's top most powerful passports:
1) Japan: 191 countries
2) Singapore: 190 countries
3) Germany, South Korea: 189 countries
8)
South Asian Trade and Travel Exchange Expo 2020 held in New Delhi
•The 27th edition of South Asian Trade and Travel Exchange Expo (SATTE) 2020 was held in New Delhi. The SATTE expo was supported by Ministry of Tourism, Government of India and sponsored by Jammu & Kashmir Tourism Department. The objective of the expo was to build new business partnerships and hence was an important place for the promotion of tourism. The SATTE witnessed the participation of over 50 countries and 28 Indian states.
•During the expo, the Tourism Department of Jammu & Kashmir launched publicity campaign to showcase diverse tourism attractions.
9)
RBI allows "Video based Customer Identification Process"
•The Reserve Bank of India has revised the Know Your Customer (KYC) norms for banks and other lending institutions. New amendments in KYC norms by RBI allows banks and other lending institutions to use "Video based Customer Identification Process (V-CIP)". The V-CIP is a consent based alternate method of establishing the customer's identity and for customer onboarding from remote areas while leveraging the digital technology. V-CIP will also provide comfortability to banks and other regulated entities while holding to the RBI's Know Your Customer (KYC) norms. The video files recorded as V-CIP are required to be stored bearing the date and time stamp while ensuring the safety and security of the video files.
•RBI has also advised banks to capture clear image of PAN card produced by the customer during the Customer Identification Process (CIP). The central bank also advised the banks and other regulated entities to record the customer's location (Geotagging) to ensure the customer's physical presence in India.
10)
World Bank projects India's growth rate at 5% for FY2020
•World Bank has released Global Economic Prospects report. In its report, the World Bank has projected India's growth rate at 5% for fiscal year 2020. It has also projected India's growth rate at 5.8% for fiscal year 2021. The report stated the weakness in credit from Non-Banking Financial Companies (NBFCs) as the root cause for lowering the growth rate from 6% to 5%. While the global economic growth is likely to increase to 2.5% in fiscal year 2020.
11)
SBI's report 'Ecowrap' lowers India's growth rate to 4.6% for FY 2020
•The State Bank of India has released its research report 'Ecowrap'. In the report 'Ecowrap', the economic research department of SBI has lowered India's growth rate to 4.6% in the fiscal year 2020. The report also stated that agriculture and allied activities are expected to grow at 2.8%, while growth in industry projected to grow at 2.5% in fiscal year 2020. The service sector is also expected to increase to 6.9% in fiscal year 2020.
12)
Ladakh wins 7th National Ice Hockey Championship women trophy
•Ladakh women team has won the 7th National Ice Hockey Championship women trophy. In the final match, Ladakh scoring 2 goals against Delhi and won the tournament. The tournament was organised by the Ice Hockey Association of India (IHAI) in association with the Ladakh winter sports club. 4 women teams representing Chandigarh, Delhi, Maharashtra, and Ladakh participated in the tournament.