1)
Armed Forces Veterans Day: 14 January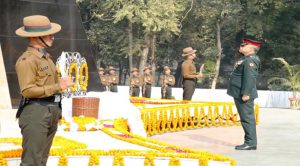 •Armed Forces Veterans Day is observed each year on 14th January. The day is being celebrated since 2017. The day was initially called Armistice Day. This day is observed to mark the respect and recognition of the services rendered by Filed Marshal KM Cariappa OBE – the first Indian Commander-in-Chief of the Indian Armed Forces who retired on 14 Jan 1953. The 4th Armed Forces Veterans Day is celebrated at Chandimandir Cantonment located in the Panchkula district, Haryana.
2)
Statue of Unity included in '8 Wonders of SCO'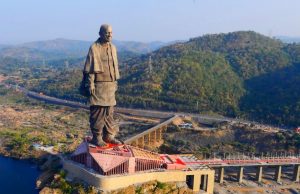 •India's Statue of Unity has become the part of '8 Wonders of SCO' list. The Shanghai Cooperation Organisation has included the Statue of Unity in its '8 Wonders of SCO' list. The Statue of Unity is the statue of Sardar Vallabhbhai Patel, first Home Minister of the independent India. The 182 metre tall statue is the world's tallest statue located in Kevadia, Gujarat. The statue was inaugurated on 143rd birth anniversary of Sardar Vallabhbhai Patel in 2018.
3)
IT Department launched 24×7 control room to monitor black money
•The Income-Tax Department has launched a 24×7 control room to monitor black money and illegal inducements in poll-bound Delhi. The facility will also host a toll-free number "1800117574" where people can inform the department about any activity of the use of money power, illegal distribution of cash among other such election-related crimes. The Election Commission (EC) has also appointed 22 IRS officers of the I-T Department as expenditure observers for these polls.
4)
5th edition of Raisina Dialogue to begin in Delhi
•The 5th edition of the prestigious Raisina Dialogue will begin in Delhi. This is India's flagship global conference on geopolitics and geo-economics Raisina Dialogue. This conference is jointly organised by the Ministry of External Affairs and the Observer Research Foundation, will bring together 700 international participants from over 100 countries. The 12 foreign ministers, including from Russia, Iran, Australia, Maldives, South Africa, Estonia, Czech Republic, Denmark, Hungary, Latvia, Uzbekistan and the EU are participate in it.
5)
IOC launches special class diesel for Indian Navy
•Indian Oil Corp (IOC) has developed a special class diesel conforming to NATO grade for use in ships and vessels of Indian Navy. Vice Admiral G S Pabby launched the Upgraded High Flash High-Speed Diesel (HFHSD- IN 512).
•The fuel possesses the best rheological and detergent characteristics validated against most stringent military specifications. It also has lesser environmental impact due to low Sulphur content and would result in the better performance of engines. This fuel will facilitate the Indian Navy to enhance its global footprint and will allow India to fuel the vessels of friendly foreign countries at places where fuel conforming to NATO grade is supplied.
6)
Michael Patra has been appointed the Deputy Governor of RBI
•The Union Government has appointed Michael Debaprata Patra as the Reserve Bank of India's Deputy Governor. He was presently serving as the Executive Director of the Reserve Bank of India. He has been appointed in place of fromer deputy governor Viral Acharya left the position with prematurely resignation 6 months ago. Michael Debaprata Patra will serve as the Deputy Governor of Reserve Bank of India for 3 years.
•The other 3 deputy governors of the Reserve Bank of India are: BP Kanungo, MK Jain and NS Vishwanathan.
7)
ISRO will launch GSAT-30 satellite
•ISRO will launch GSAT-30 satellite onboard Ariane-5 launch vehicle (VA 251) from French Guiana on January 17, 2020. GSAT-30 is a communication satellite of India which is configured on ISRO's enhanced I-3K Bus structure to provide communication services from Geostationary orbit in C and Ku bands.
•The satellite derives its heritage from ISRO's earlier INSAT/GSAT satellite series. The Weighing 3357 kg, GSAT-30 is to serve as a replacement to INSAT-4A spacecraft services with enhanced coverage. The satellite provides Indian mainland and islands coverage in Ku-band and extended coverage in C-band covering Gulf countries, a large number of Asian countries and Australia.
8)
Kento Momoto wins Malaysia Masters 2020 title
•World no. 1 ranked Japanese badminton player Kento Momota won the Malaysia Masters 2020 title. He defeated Denmark's Viktor Axelsen 24-22, 21-11. He won a record 11 titles last year. The victory in Malaysia lends credence to Momota's drive to win the gold in July's Tokyo Olympics.