1)
Kerala CM inaugurates India's 1st Super Fab Lab
•Chief Minister of Kerala Pinarayi Vijayan inaugurates India's 1st Super Fab Lab in Kochi, Kerala. The Super Fab Lab is being installed in collaboration with KSUM (Kerala Startup Mission). The laboratory will break down barriers between the physical world and the digital world.
•A Fab Lab is a laboratory that offers digital fabrication. It is colloquially defined as, "How to make almost anything". It is an array of computers that covers almost all materials. It is used in businesses to develop prototypes and also in education. It includes CNC cutting, plasma metal cutting, laser cutting, electronics and microprocessors and 3D printing and scanning.
2)
India's 1st war memorial for animals set to open in Meerut
•Government of India is a plan to set up a war memorial for animals in Meerut, Uttar Pradesh. It will be India's first animal war memorial. The memorial will come up at the Remount and Veterinary Corps (RVC) Centre and College in Meerut, where the army breeds, rears, and trains dogs, mules and horses.
•The memorial aims to recognize the heroic acts of the animals on the battlefield, devotion to duty and outstanding contribution to military service alongside soldiers. The names and service numbers of over 350 handlers, 300 dogs, and a few horses and mules will be inscribed on granite tablets at the memorial. The monument would be similar to the National War Memorial in Delhi but on a smaller scale.
3)
Maharashtra govt launches 'Shiv Bhojan' scheme
•Maharashtra government launched 'Shiv Bhojan' scheme. The scheme aims to provide a meal to the poor for just 10 rupees, on the occasion of the 71st Republic Day. Under the scheme, which has been launched on a pilot basis, thalis or lunch plates would be available to people at designated centres/ canteens during a stipulated time in all the districts.
•The district guardian Minister Aslam Shaikh inaugurated the "Shiv Bhojan Thali" canteen at the civic-run Nair Hospital, Mumbai, Maharashtra. Under the pilot scheme, at least one 'Shiv Bhojan' canteen has been started at district headquarters.
4)
Andra cabinet adopts resolution to abolish Legislative Council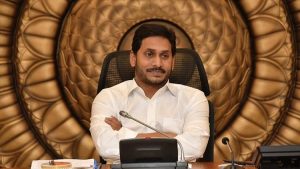 •Andhra Pradesh (AP) cabinet has adopted a resolution to abolition the legislative council, which the government feels is a major hurdle for passing crucial bills. This cabinet chaired by the chief minister (CM) YS Jaganmohan Reddy.
•This approval came after AP government failed to pass 2 important bills (Andhra Pradesh Decentralization and Inclusive development of All Regions Bill-2020 for the tri-capital system & and the AP Capital Region Development Authority (CRDA) Act (Repeal) Bill) in the upper house of the legislature.
5)
Britain unveils 50 pence coin minted to celebrate Brexit
•Britain has unveiled a new 50 pence coin minted to mark Brexit (British exit). Brexit is the withdrawal of the United Kingdom (UK) from the European Union (EU). Britain will leave the EU at 2300 GMT on January 31st. The coin bears the inscription "Peace, prosperity and friendship with all nations". Finance Minister of Britain Sajid Javid, who is also Master of the Mint, was presented with the first batch of coins.
6)
GRSE to deliver INS Kavaratti to Indian Navy Soon
•Defence PSU Garden Reach Shipbuilders and Engineers (GRSE) is set to deliver anti-submarine warfare stealth corvette INS Kavaratti to the Indian Navy. INS Kavaratti is 104th warship constructed by GRSE. The trails had been completed successfully and delivered by the end of January 2020. INS Kavaratti can be used during nuclear, chemical and biological warfare conditions and its weapons and sensors suite is predominantly indigenous.
7)
3rd Global Potato Conclave-2020 begins today
•The 3rd Global Potato Conclave-2020 begins today at Gandhinagar, Gujarat. Prime Minister Narendra Modi will inaugurate the conclave through video conferencing. The Conclave will provide an opportunity to bring all stakeholders at one common platform. Gujarat is one of the leading producers of Potato in the country. Netherland is the partner country of this conclave.
•The mega event will have three major components, which include the Potato Conference, the Agri Expo and Potato Field Day. It is a unique event to expose different stakeholders of the country to the frontiers of knowledge and innovations in potato research. This conclave is being organized by the Indian Potato Association (IPA) in collaboration with Indian Council of Agricultural Research ICAR, Central Potato Research Institute, Shimla and International Potato Center, Lima, Peru.
8)
Taranjit Singh Sandhu appoints as India's next Ambassador to USA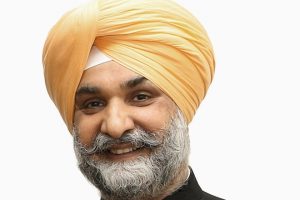 •Taranjit Singh Sandhu takes charge as the new Indian Ambassador to the United States. He will succeed Ambassador Harsh Vardhan Shringla, the new Foreign Secretary-designate, who recently left for New Delhi to take charge. Sandhu is the current High Commissioner of India to Sri Lanka since January 24, 2017. He has previously served as the Deputy Chief of Mission at Embassy of India in Washington DC from 2013 to 2017.
9)
IBA appoints Sunil Mehta as its new CEO
•Sunil Mehta took over as the Chief Executive Officer (CEO) of the Indian Banks' Association (IBA). He will replace VG Kannan, who resigned from office as chief executive of IBA on December 31, 2019. The term of the CEO of IBA is for 3 years. At present, the managing committee of IBA has SBI chief Rajnish Kumar as Chairman for the year 2019-20 along with 3 deputy chairmen and honorary secretary.
10)
Dr. N Kumar honoured with Harit Ratna Award 2019
•Dr N Kumar, Vice-Chancellor of Tamil Nadu Agricultural University, has been conferred 'Harit Ratna Award 2019'. This award is organised by the All India Agricultural Students Association. He was awarded for the dissemination of Rs 30-crore entrepreneurship project in agri-business and also for motivating students towards the agriculture sector in Tamil Nadu. The award was conferred at the 5th National Youth Convention at Indira Gandhi Krishi Vishwavidyalaya in Raipur recently.