1)
India's biggest rural technical festival 'Antahpragnya 2020' held in Telangana
•India's biggest rural technical festival titled 'Antahpragnya 2020' held in Rajiv Gandhi University of Knowledge Technologies (RGUKT), Basar, Nirmal District, Telangana. The theme for the year 2020 was "Spot and encourage rural tech innovators".
•The festival displays 300 prototypes, working models, exhibits technologies such as automatic switch for water, homemade electricity, smoke absorber, automatic street lighting system, smart dustbins, zero budget farming, automatic irrigation etc. The team of Antahpragnya in collaboration with SSERD (Society for Space Education, Research and Development) organized an Astrospace camp which aimed to create awareness about the exciting career in space.
2)
72nd Independence Day celebrated by Sri Lanka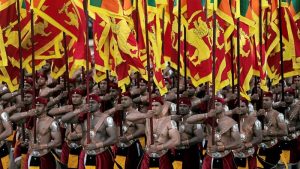 •Sri Lanka celebrated its 72nd Independence Day on 4th February 2020. On this day, Sri Lanka became an independent nation after getting independence from Britain. Military parades and air shows were the most attractive points of the Sri Lankan Independence Day celebrations held in Colombo. The major change in the celebration ceremony was the National Anthem of Sri Lanka as it was sung only in Sinhala and not in Tamil language. The national anthem was used to be sung in both the languages since 2016.
3)
Gopal Baglay becomes India's next Ambassador to Sri Lanka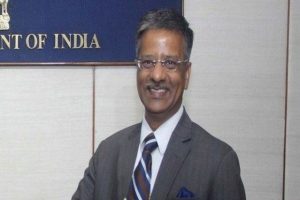 •Gopal Baglay has been appointed as the next High Commissioner of India to the Democratic Socialist Republic of Sri Lanka. He will replace Taranjit Sandhu, who has been appointed as Indian Ambassador to U.S. Currently Baglay serving as Joint Secretary at the Prime Minister of India's(PMO) Office.
4)
Deepa Malik becomes president of Paralympic Committee of India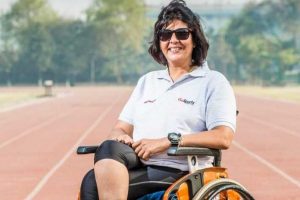 •Para-athlete and India's lone woman Paralympic medallist Deepa Malik has been elected as president of Paralympic Committee of India. She was elected unopposed as president in the PCI polls held in Bengaluru. He was the successor of the acting interim president Gursharan Singh. She was also awarded Padma Shri award, Rajiv Gandhi Khel Ratna Award.
5)
India hosts Defence dialogue between India and South Korea
•India hosted the Ministerial-level Defence dialogue between India and South Korea in New Delhi. The Ministerial-level Defence dialogue aimed to deepen bilateral defence cooperation between the two countries. South Korean industries are also encouraged to invest in Indian Defence corridors by establishing their manufacturing units in India by reaping benefits from the economical and skilled labour force, natural resources and tailored incentives. During the dialogue, both the countries also intended to leverage mutual strengths in digital applications as well as other advanced technologies.
•South Korea Defence Minister Jeong Kyeong-doo and India Defence Minister Rajnath Singh participated in the Ministerial-level Defence dialogue between India and South Korea. Chief of Defence Staff General Bipin Rawat, Army Chief General Manoj Naravane and Navy Chief Admiral Karambir Singh were among the other participants of the dialogue.
6)
Pramod Agrawal assumes charge of Coal India
•Pramod Agrawal assumed charge as the new chairman and managing director of Coal India Ltd. He was the successor of Anil Kumar Jha who retired on 31st January 2020. He is a 1991 batch IAS (Indian Administrative Service) officer, served as the principal secretary for urban development and housing department in Madhya Pradesh (MP), Bhopal.
7)
Mo O'Brien becomes the 1st deaf person to row Atlantic Ocean
•Mo O'Brien (60 years) has become the first deaf person on record to row an ocean by finishing a 3,000-mile journey across the Atlantic with her daughter Bird Watts, and their friend Claire Allinson. The Ocean Rowing Society, which is responsible for monitoring ocean rowing records, confirmed that she is the world first deaf person who rowed almost 3,000 miles (4,800km) of the Atlantic Ocean.
8)
GoI unveils new vaccine to control classical swine fever
•The government of India unveiled a new indigenously developed vaccine for controlling classical swine fever (CSF). CSF is a highly contagious fatal pig disease. The new vaccine, developed by Uttar Pradesh-based Indian Council of Agricultural Research (ICAR)-Indian Veterinary Research Institute (IVRI), will be much cheaper than the existing one. It would cost only Rs 2 per dose compared to the current vaccine's rate of Rs 15-20 per dose and imported Korean vaccine rate of Rs 30 per dose. CSF: Classical Swine Fever (CSF) is one of the diseases of the pig causing high mortality.
9)
TTCSP releases 2019 Global Go To Think Tank Index Report
•Think Tanks and Civil Societies Program (TTCSP) of the Lauder Institute at the University of Pennsylvania has released the 2019 Global Go To Think Tank Index Report. India's Observer Research Foundation (ORF) has been ranked at 27th position among 176 global think tanks (U.S. and non-U.S.). It was ranked at 118th position in the 2018 Global Go To Think Tank Index Report.
10)
Sourav Ganguly to be Indian team's Goodwill Ambassador for Tokyo Olympics
•The Indian Olympic Association has invited BCCI President Sourav Ganguly to become the Goodwill Ambassador of the Indian contingent at the Tokyo Olympics. This edition of the Olympics is an important milestone as it marks the hundred years of participation of the country at the Games, and Ganguly's support and inspiration will be valuable for the Indian athletes, especially the younger ones. The Tokyo Olympic Games will be held from July 24 to August 9.