1)
International Day of Zero Tolerance for Female Genital Mutilation: 6 February
•International Day of Zero Tolerance for Female is observed globally on 6 February. This day is sponsored by the United Nations for their efforts to eradicate female genital mutilation. It was first introduced in 2003.
•2020 Theme: Unleashing Youth Power
•Female genital mutilation (FGM) comprises all procedures that involve altering or injuring the female genitalia for non-medical reasons and is recognized internationally as a violation of the human rights, the health and the integrity of girls and women. Girls who undergo female genital mutilation face short-term complications such as severe pain, shock, excessive bleeding, infections, and difficulty in passing urine, as well as long-term consequences for their sexual and reproductive health and mental health.
2)
Union Cabinet clears the setting up of Major Port at Vadhavan
•The Union Cabinet chaired by Prime Minister Narendra Modi has given its in-principle approval for setting up a new Major Port at Vadhavan near Dahanu in Maharashtra. The new Major Port will be established on the basis of land lord model. The projected cost of the Vadhavan Port is over Rs 65,000 crore. After the development of this new Major Port at Vadhavan in Maharashtra, India is expected to enter the list of countries with top 10 container ports in the world.
•For the implementation of the project, a Special Purpose Vehicle (SPV) will be formed along the Jawaharlal Nehru Port Trust (JNPT) which will act as the lead partner with equity participation of 50% or more. This SPV will be responsible for the development of the port infrastructure, including construction of breakwater, reclamation with the establishment of connectivity to the hinterland. All the business activities will take place under the public private partnership (PPP) by private developers.
3)
5 IIITs to get the status of Institution of National Importance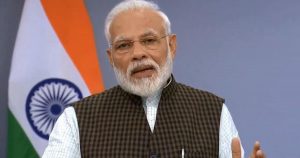 •The Union Cabinet chaired by Prime Minister Narendra Modi has approved to bestow the status of Institution of National Importance to the five Indian Institutes of Information Technology (IIITs). The status will be provided with the inception of the Indian Institutes of Information Technology Laws (Amendment) Bill, 2020. The bill will provide the status of Institutions of National Importance to the remaining five IIITs along with the existing 15 IIITs in PPP mode. The 5 IIITs in PPP mode includes IIITs in Bhopal, Raichur, Bhagalpur, Agartala and Surat.
4)
To fight novel coronavirus World Health Organisation calls for USD 675 million
•Geneva-based WHO has called for 675 million US dollars in donations for a plan to fight the novel coronavirus. This announcement was made by the Director-General of WHO Tedros Adhanom in Geneva. They are launching a strategic preparedness and response plan and requesting 675 million dollars to fund the plan for the next three months. 60 million US dollars of the funds would be for WHO operations while the remainder would go to countries requiring assistance to guard against the deadly virus.
•World Health Organisation was sending 500,000 masks and 40,000 respirators to 24 countries from its warehouses in Dubai and Accra. Director-General of WHO also hailed a 100 million dollar donation from the Bill and Melinda Gates Foundation announced earlier.
•Coronaviruses are known to be a broad family of viruses, as per the Centers for Disease Control and Prevention (CDC) "Human coronaviruses commonly cause mild to moderate illness in people worldwide. Two newer human coronaviruses, MERS-CoV and SARS-CoV, have been known to frequently cause severe illness. As per reports, the outbreak in Wuhan, China has been linked to a large seafood and animal market, suggesting a possible zoonotic origin to the outbreak"
•Coronavirus which is causing pneumonia-like illness is spreading rapidly around the globe. Although China is reportedly taking measures to contain the outbreak in the country as it has lockdown millions of people in the Hubei province but the disease as spread to other countries where cases have been reported recently. According to the Washington Post, cases have been confirmed in France, South Korea, Japan, Nepal, Thailand, Cambodia, Singapore, Vietnam, Taiwan and Canada.
5)
Atal Innovation Mission starts "series of innovation demo days"
•Atal Innovation Mission, NITI Aayog has begin a series of innovation demo days. The series aims to unite the stakeholders of the food processing and agriculture sector in India. The innovation demo days will act as a platform where start-ups, Micro, Small and Medium Enterprises (MSMEs), entrepreneurs, corporate partners and sector academics are brought together to be spectator of government-funded innovations.
Inaugural event of series of innovation demo days:
•The first innovation demo day was held in New Delhi bringing together Ministry of Food Processing Industries and Ministry of Agriculture & Farmers Welfare at Atal Incubation Centre (AIC)- Entrepreneurship & Management Process International (EMPI) Business school. The event featured the exhibition of more than 30 govt-funded/supported technologies which are related to food processing and agriculture. Out of the 30 govt-funded/supported technologies, 12 technologies were spectated in detail by the budding innovators and researchers to the stakeholders from the agriculture and food processing ecosystem. The exhibition was followed by a networking session.
6)
Donald Trump acquitted of all impeachment charges by US Senate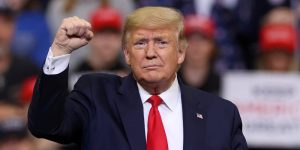 •The United States President Donald Trump has been acquitted of all impeachment charges. The US Senate has acquitted President Trump on two articles of impeachment that are the abuse of power and obstruction to Congress. The Republican-majority Senate voted 52-48 to acquit him of abuse of power and 53-47 to acquit him of obstruction of Congress.
•Donald Trump is only the third US leader ever placed on trial, he readily defeated the effort to expel him from office for having illicitly sought help from Ukraine to bolster his 2020 re-election effort.
7)
Romania's pro-EU government falls after 3 months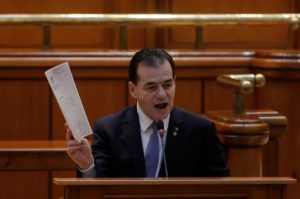 •Romania's pro-European government collapsed in a parliamentary no-confidence vote after only 3 months in office. A total of 261 of 465 MPs voted in favour of a motion against the minority government led by Ludovic Orban. The move was triggered by Orban's attempt to change the law for local elections. Orban had wanted to reintroduce a two-round voting system but the change will no longer be implemented.
8)
President of India presents International Gandhi Awards for Leprosy 2019
•The President of India, Ram Nath Kovind has presented the International Gandhi Awards for Leprosy for the year 2019 to Dr N.S. Dharmashaktu under the Indian nomination (individual) category and the Leprosy Mission Trust under the institutional category in New Delhi.
•The annual award has been instituted by Gandhi Memorial Leprosy Foundation to recognise the work of individuals and organisations who have worked tirelessly to fight this disease and the prejudices associated with it. The award has been launched to commemorate the compassion that Gandhiji possessed and service he rendered towards people afflicted with leprosy.
9)
Fitch forecasts India's GDP growth at 5.6% for Financial Year 2021
•Fitch Ratings has estimated India's GDP growth of 5.6% in the next FY21 in its India Economic Outlook. This forecast is lower than the projection made by the government's Economic Survey. For the current fiscal 2019-20 (FY 20), GDP is projected at 4.6%. Fitch has also estimated that in the fiscal year 2022, government debt will remain 70% of total GDP.
10)
Prime Minister of India sets target at DefExpo of 5 billion dollar USD in upcoming 5 years
•Prime Minister of India Shri Narendra Modi has stated that NDA government set a defense export target of 5 billion dollars in the upcoming five years. The export of defense equipment from India was about 2,000 crore rupees. In the past 2 years, it has gone up to 17,000 crore rupees.
•In the upcoming five years, the target is defense export of 5 billion US dollars (approx 35,000 crore rupees). The 11th edition of the mega defense event is being held in Lucknow, Uttar Pradesh. The theme of this event is "India: The Emerging Defence Manufacturing Hub". The five-day DefExpo is being attended by 38 defense ministers and top executives of 172 foreign defense majors and 856 Indian companies in Lucknow.