1)
Disha Police Station inaugurated in Andhra Pradesh's Rajamahendravaram
•YS Jaganmohan Reddy, Chief Minister of Andhra Pradesh launched the first Disha Police Station in Rajamahendravaram city. Disha Police Stations are model stations aimed at rendering speedy justice for female victims of Sexual assault (rape), Sexual harassment and Protection of Children from Sexual Offences (POCSO) Act, 2012.
•The new Disha police station will have a mobile kit, counselor to collect medical and scientific evidence, and caretakers to help the victims who come to the station. These police stations will be set up in the remaining 17 police districts and Commissionerates across Andhra Pradesh.
•Andhra Pradesh state government enacted the Disha Act, in the aftermath of the gruesome rape and murder of a veterinarian in Hyderabad in November 2019. Disha act to ensure speedy investigation and trial of sexual assault cases. The Act prescribes the death penalty where rape or gangrape is established. Under the new law, the Andhra Pradesh government is opening 13 special courts in each district for expeditious trial of such cases.
2)
"Drones" to be used for mapping of villages in Madhya Pradesh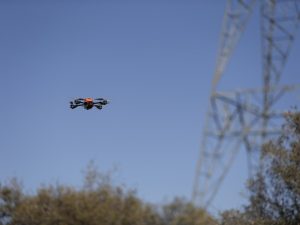 •The state government of Madhya Pradesh has decided to employ drones for mapping of villages. The state revenue department of Madhya Pradesh has entered into an agreement with the Survey of India, under the Ministry of Science and Technology. The Survey of India is the India's national mapping agency.
•Drones will be used for the mapping of 55 thousand villages of the state on a scale of 1:500. The mapping on such a scale will provide a clearer picture of the population area. This work of land survey in the state was earlier used to be done with the help of satellite images.
3)
Astronaut Christina Koch returns to Earth after record stay in space
•National Aeronautics and Space Administration (NASA)'s astronaut Christina Koch has returned to Earth after her record stay in space. With her 328 days stay in space, she has surpassed Peggy Whitson's record for an American woman on a single spaceflight at 289 days.
•Christina Koch landed in Kazakhstan after staying for 328 days on the International Space Station. With her 328 days stay, she has set the record for the longest stay in space by a woman. She came back to earth in Soyuz MS-13 capsule along the European astronaut Luca Parmitano of Italy and Russian cosmonaut Alexander Skvortsov.
•Christina Koch's 328 days long mission is expected to give new insights into deep-space travel as well as valuable data regarding how weightlessness and space radiation affects the female body on long spaceflights.
4)
NPCI approves WhatsApp to expand its UPI project 10 million users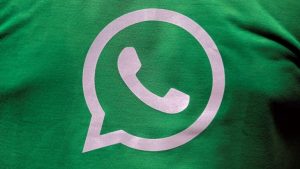 •National Payments Corporation of India (NPCI) has permitted the instant messaging platform WhatsApp to expand its Unified Payment Interface (UPI) services to 10 million users. "WhatsApp Pay", a payment feature of WhatsApp has been designed to run on Unified Payment Interface (UPI). The UPI is developed by the National Payments Corporation of India. This facility enables the users do business transactions or to pay others directly through their bank accounts.
•Since 2018, WhatsApp is running its pilot project "WhatsApp Pay" for one million users and has finally got the approval from NPCI to expand its customer base.
5)
SC appoints C N R Nair to make inventory of ornaments at Sabarimala temple
•The Supreme Court of India has appointed retired Kerala High Court judge C N Ramachandaran Nair to formulate an inventory and valuation report of ornaments at Sabarimala temple. The SC has allowed the former judge to take assistance of a jeweller for the proper valuation of the sacred ornaments. He is also advised to file the report in sealed cover.
•The Sabarimala temple is located at Sabarimala inside the Periyar Tiger Reserve in Pathanamthitta district of Kerala, India. Sabarimala Sree Dharma Sastha Temple is dedicated to Lord Ayyappa. This temple is the most famous and prominent among all the Sastha temples in Kerala.
6)
PFRDA increases minimum net worth for pension fund managers to Rs 50 cr
•The Pension Fund Regulatory and Development Authority (PFRDA) has decided to increase the minimum net worth criterion for pension fund managers. The minimum net worth criterion for pension fund managers has been increased from Rs 25 crore to Rs 50 crore. This enhancement in the minimum net worth criterion for pension fund managers will bring pension funds on par with mutual funds which have to meet a minimum net worth requirement of Rs 50 crores as per Securities and Exchange Board of India (SEBI) rules.
•The fresh guidelines states that the licenses issued to the pension fund managers will remain valid until cancelled by the regulator as compared to the five years validity of the previously granted licenses. So, new guidelines will made provision for licenses to have indefinite validity and hence, will help the pension sector to grow to new levels.
7)
World's first bulletproof helmet developed by Indian Army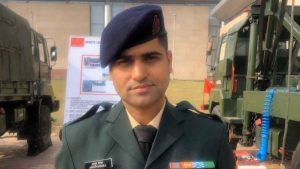 •Indian Army has developed first bulletproof helmet of the world which can stop an AK-47 bullet round fired from a distance of 10 meters. The Ballistic helmet is developed by An Indian Army Major Anoop Mishra. The helmet is developed under the Indian Army's project "Abhedya".
•Major Anoop Mishra has also developed a full-body protection bulletproof jacket which can withstand even sniper rifles. He is a part of the Indian Army's College of Military Engineering. He started developing the bulletproof jackets when he received gunshots on his vintage bulletproof jacket.
•Along with bulletproof helmet, India's first and world's cheapest gunshot locator has been developed by Indian Army's College of Military Engineering in partnership with a private firm. The gunshot locator can locate the bullet's exact location from the distance of 400 meters. This locator will help the Indian Army personnel to easily locate and neutralise the terrorists.
•The College of Military Engineering (CME) is based in Pune. It is a premier tactical & Technical training institution and responsible for the training of personnel of the Corps of Engineers. It also imparts instructions in Works Services, Combat Engineering, CBRN Protection and GIS matters to the personnel of All Arms & Services.