1)
World Pulses Day observed globally on 10 February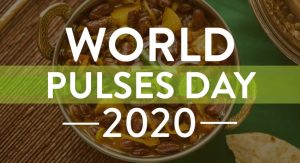 •World Pulses Day proclaimed on February 10 of each year since 2019. World Pulses Day is a designated United Nations global event to recognize the importance of pulses (chickpeas, dry beans, lentils, dry peas and lupins among others) as a global food.
•World Pulses Day is a recognition of the decisive role that pulses can play in achieving the comprehensive, far-reaching and people-centred set of universal and transformative goals and targets of the United Nations' 2030 Agenda for Sustainable Development, a plan of action that seeks to strengthen universal peace.
2)
Hunar Haat inaugurated in Indore, Madhya Pradesh
•Governor of Madhya Pradesh Lalji Tandon has inaugurated Hunar Haat in Indore. Union Minister of Minority Affairs Mukhtar Abbas Naqvi was also present on this occasion. Hunar Haat is being organized till 16th February 2020. Governor stated that India is a country of diversity with every region having different art, culture, language, costumes. This Unity in Diversity is the identity of India. Every corner of the country has a legacy of arts/crafts.
•The Governor further added that the Ministry of Minority Affairs is doing a historic task of preserving and promoting the magnificent heritage of the skilled people of every corner of the country and providing them national and international market.
•The Hunar Haat has proved to be Mega Mission of economic empowerment of needy master artisans & craftsmen. Hunar Haat is an exhibition of handicrafts and traditional products made by artisans from the Minority communities. The Hunar Haat is organized by the Ministry of Minority Affairs.
3)
Uttar Pradesh Govt to launch internship scheme for school college students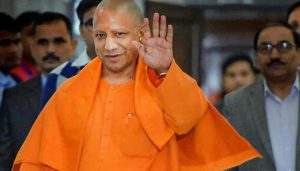 •Chief Minister of Uttar Pradesh Yogi Adityanath has announced an internship scheme for the tenth, 12th and graduate students of the state to brighten employment prospects. Addressing a job fair organized by the Department of Labour and Employment Exchange in Gorakhpur, Yogi Adityanath stated that the state government will bring the internship scheme this year itself.
•Under the scheme, these students will be linked to various technical institutes and industries. During the internship of a period of six months or a year, each participating youth will be given 2500 rupees as honorarium every month. Out of this, rupees 1500 will be given by the Central Government and 1000 rupees by the State Government.
4)
5th Dhaka Art Summit inaugurated in Bangladesh
•The 5th edition of Dhaka Art Summit was inaugurated in Dhaka, Bangladesh. This summit was inaugurated by State Minister for Cultural Affairs of Bangladesh KM Khalid. More than 500 artists, sculptors, architects and art professionals from various countries are participating in the Summit.
•The Summit will also feature live events, panel discussions and puppet shows among other things. This year's programmes also include a special exhibition on the life of Sheikh Mujibur Rahman to pay tribute to Bangabandhu on the occasion of his birth centenary. Dhaka Art Summit is the premier art festival of Bangladesh.
5)
India ranks 40th in Global Intellectual Property Index 2020
•India has been ranked 40th out of 53 countries on a global intellectual property index 2020. India was placed at 36th position among 50 countries in 2019. India's score, however, increased from 36.04 per cent (16.22 out of 45) in 2019 to 38.46 per cent (19.23 out of 50) in 2020, a 2.42 per cent jump in an absolute score.
•The US, UK, Sweden, France and Germany remained the top five economies on the intellectual property index in 2019 retaining their spots from the last year. The index was released as part of the annual report prepared by the Global Innovation Policy Center (GIPC) of the US Chambers of Commerce.
6)
Ladakh Scouts wins Khelo India Ice Hockey Championship
•The Ladakh Scouts Regimental Centre (LSRC) Red won the first Men's section Khelo India Ice Hockey tournament 2020. They defeated Indo Tibetan Border Police (ITBP) team 3-2 in a nail-biting thriller final match. 13 teams participated in the Khelo India Ice Hockey Championship.
•Khelo India is an initiative taken by the Ministry of Youth Affairs and Sports to aware people about the importance of sports and fitness. The ultimate goal of the program is to develop India as a sporting nation and to promote sports in the country.