1)
AI based ASKDISHA chatbot launched by Indian Railway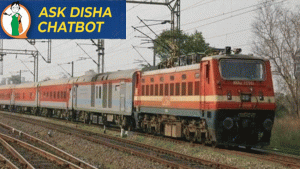 •The Indian Railways recently launched Hindi Version of Artificial Intelligence-based chatbot called "ASKDISHA". ASKDISHA Chatbot was initially launched in English language but in order to further enhance the customer services rendered and to further strengthen the services of the chatbot, IRCTC has now powered voice-enabled ASKDISHA to converse with customers in the Hindi language. IRCTC plans to launch ASKDISHA in more languages along with many other additional features in the near future.
•The chatbot is a special computer programme designed to simulate conversation with users, especially over the internet. The first-of-its-kind initiative by IRCTC is aimed at facilitating accessibility by answering users' queries pertaining to various services offered to railway passengers.
•Since its initial launch, more than 150 million passengers have been benefited by ASKDISHA with 10 billion interactions for seeking help on the reservation of tickets, cancellation, enquiry of refund status, fare, PNR search, train running status, enquiry about retiring rooms and tourism products.
2)
India's first floating jetty inaugurated in Goa
•Union Minister of State for Shipping Mansukh Mandaviya inaugurated the country's first floating jetty here and an immigration facility at a cruise terminal in Vasco at Goa. The jetty is located in the state port department's premises on the banks of Mandovi river.
•This floating jetty is the first such facility in the country. It is made of cement concrete. It will boost inland waterways. They are environment-friendly and can be built in a short time. "Jetty" refers to a walkway accessing the centre of an enclosed waterbody. The floating jetty is quick to install and can be shifted from one place to another.
3)
International Judicial Conference was held in New Delhi
•The International Judicial Conference was held in New Delhi. The Conference was addressed by PM Modi. The theme of the conference is "Gender Just World". The topic of the one-day conference is "Judiciary and The Changing World".
•The conference discussed the changes made by GoI to bring gender equality including recruitment of women in military service, changes in the selection process of fighter pilots, and the freedom to work at night in the mines. The synergy of artificial intelligence (AI) and human conscience is expected to give further impetus to judicial processes in India. Centre has established National Judicial Data Grid, in order to make court procedures easier.
•The Conference also focused on the need for technology to deliver rapid justice. The initiative "E-Court Integrated Mission Mode Project" of GoI, to integrate every court of India with the E-Court system was highlighted.
4)
NITI Aayog to organize North East SDG Conclave 2020 in Assam
•NITI Aayog is organizing Sustainable Development Goals Conclave 2020: Partnerships, Cooperation and Development of North Eastern states in Guwahati, Assam. The event will see representations from the North-Eastern states, Central Ministries, academia, civil society and international development organizations.
•The conclave is to focus on SDG localization in the northeastern region. It includes climate adaptive agriculture, sustainable livelihoods, education, health and nutrition, skill development, connectivity, entrepreneurship, infrastructure development. Every session is to chaired by respective field specialist.
•NITI Aayog has the mandate of overseeing the adoption and monitoring of SDGs at the national and sub-national level. Progress in the northeast region is crucial in this decade of action for the country to achieve the SDGs by 2030. This conclave is part of the NITI Aayog's continuous efforts towards fostering partnerships at the sub-national level.
5)
Pakistan hosts SCO's Defence Experts Working Group meeting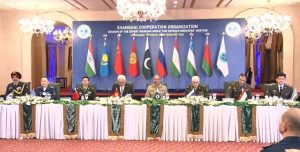 •Pakistan hosted the 9th Defence and Security Expert Working Group (EWG) meeting of Shanghai Cooperation Organisation (SCO) was held in Islamabad. This event is a part of the 'Shanghai Cooperation Organization Defense & Security Cooperation Plan 2020'. The participating countries besides Pakistan as a host included China, Russian Federation, Kazakhstan, Kyrgyzstan, Tajikistan, Uzbekistan and India, whereas Belarus attended the meeting as the observer state.
•Pakistan has become the Member State of the Shanghai Cooperation Organization (SCO) back in 2017. Since becoming the Member State of SCO, PAKISTAN has actively participated in all the forums, events and meetings held under the Umbrella of Shanghai Cooperation Organization (SCO) in various domains including, Defense, National Security, Science and Technology, Foreign Affairs.
6)
USIBC appoints Vijay Advani as new Chairman of Global Board
•The US-India Business Council (USIBC) has appointed Vijay Advani as new Chair of its Global Board of Directors. Prior to this, he served as Executive Chairman of the Board in January 2020. The council also announced two new members of the Global Board of Directors Lockheed Martin International Senior Vice President Tim Cahill and GE South Asia President & CEO Mahesh Palashikar. US India Business Council (USIBC) represents top global companies operating across the United States, India, and Indo-Pacific.
7)
NCMRWF organizes international conference on "EMMDA" in Noida
•National Centre for Medium Range Weather Forecasting (NCMRWF), Ministry of Earth Sciences (MoES) has organized a 3-day international conference on Ensemble Methods in Modelling and Data Assimilation (EMMDA) in Noida, Uttar Pradesh. The conference was organized to have a concrete discussions and deliberations on the present status, future prospects as well as optimum use of Ensemble Prediction System (EPS). The Ensemble Prediction System has been developed by leading weather forecasting centres of the world to quantify the forecast uncertainty and to probabilistic forecasting of weather.
The conference will be held with the following major themes:
•Ensemble methods in Global Weather Prediction
•Ensemble methods in Data Assimilation
•Ensemble methods in Monthly and Seasonal Forecasting
•Convection Permitting Ensemble Prediction Systems
•Verification of Ensemble weather forecasts
•Applications of Ensemble weather forecasts
8)
Manoj Kumar felicitated by World Book of Records, London
•Veteran actor Manoj Kumar has been felicitated by the World Book of Records, London with the WBR Golden Era of Bollywood honour for being a legendary actor and for his contribution to Indian cinema.
•The certificate of honour was presented to Manoj Kumar by Santosh Shukla, Supreme Court Advocate (President World Book of Records), Usman Khan (Vice President, World Book of Records, India) and Professor Rajeev Sharma. Before this, legendary actor Dilip Kumar has also been felicitated with the honour.
9)
Sunil Gurbaxani becomes new MD and CEO of Dhanlaxmi Bank
•Reserve Bank of India (RBI) approved the appointment of Sunil Gurbaxani as managing director and CEO of Dhanlaxmi Bank for a period of three years. Gurbaxani is working with Axis Bank at present. Dhanlaxmi Bank was removed from the RBI Prompt Corrective Action (PCA) framework, subject to certain conditions and continuous monitoring, as the bank is found to be not breaching any of the risk thresholds of the framework.
10)
Dr. Niti Kumar to be honoured with SERB Women Excellence Award-2020
•Dr Niti Kumar has won the SERB Women Excellence Award-2020. She is a Senior Scientist from Division of Molecular Parasitology and Immunology, CSIR-CDRI, Lucknow. Her research team is testing the protein quality control machinery in human malaria parasite for exploration of alternative drug targets for malaria intervention.
•President of India will confer the award during the celebrations of National Science Day. This award is conferred to women scientists who are below 40 years of age and have received recognition from national academies. Science and Engineering Research Board, Department of Science & Technology, Government of India (SERB-DST) supports the women researchers with a research grant of 5 lakhs per annum for 3 years.
11)
SEBI permits the use of regulatory sandbox by market players
•Securities and Exchange Board of India (SEBI) has permitted the market players to use regulatory sandbox on select customers. SEBI will grant limited registration for such testing purposes. The decision has been taken to facilitate the use of latest fintech innovations in capital markets. The decision was taken at the board meeting of the market regulator Securities and Exchange Board of India.
What is a "Regulatory Sandbox"?
•Regulatory Sandbox is a system that enables the market players to live test their new products, services and business models on select customers. The proposed system intends to perform as a testing platform for new business models and technologies that can provide an advantage to investors, Indian markets as well as the Indian economy at large. The Regulatory Sandbox framework allows the regulated entities to experiment with fintech solutions in a live environment and on real customers with the help of some certain facilities and flexibilities. The whole activity is being done while ensuring the necessary safeguards for investor protection and risk mitigation.
•The Securities and Exchange Board of India expects that the adoption and usage of emerging financial technology can proved to be a key instrument in the development and maintenance of an efficient, fair and transparent ecosystem.
12)
PM Narendra Modi launched 1st Khelo India University Games
•Prime Minister Narendra Modi launched 1st Khelo India University Games at the Jawaharlal Nehru Indoor Stadium at Cuttack, Odisha through video conferencing. About 3,400 athletes from 159 universities across the country will be participating across 17 disciplines.
•It is the largest ever multi-discipline sports event being conducted at one venue for University students and hopes to unearth talented sportspersons for India. Khelo India University Games will provide a great platform to showcase sporting talent at the national level.
13)
Russia to host new edition of AIBA World Cup 2020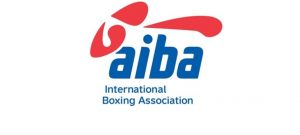 •Russia will be the first country to host the new format of the International Boxing Association (AIBA) Team World Cup 2020. AIBA Executive committee members voted in favour to approve the Russian bid at its meeting in Budapest, Hungary. The tournament will be coinciding with the 75th anniversary of the victory in World War II under the motto "Boxing for peace".
•The best national teams all over the world will take part in the edition. This format will make boxing more attractive to spectators and sponsors. The first World Cup was conducted at the famous arena of Madison Square Garden in New York City, the USA in 1979. The World Cup was held from 1979 to 1998 and also in the period 2002-2006 as a team event. The last tournament was organised in Moscow in 2008.