1)
Central Excise Day celebrated on 24th February across India
•Central Excise Day is celebrated every year on February 24 across India. The day is being celebrated to honour the service of Central Board of Excise and Custom (CBEC) to the country. The day is celebrated to honour the officers associated with CBEC and their services. This is done to encourage the officers to carry out their duties with utmost sincerity. The officers, every year perform checking of corruption in goods from manufacturing sector. The day is celebrated to commemorate the legislation of Central Excise and Salt act in 24 February, 1944.
About Central Board of Indirect Taxes and Customs
•The Central Board of Indirect Taxes and Customs is formerly known as the Central Board of Excise and Customs. The Customs and Central Excise/ Central GST department was established to administer customs laws. Now the department is under the Department of Revenue, Ministry of Finance which deals with the policy formulation concerning levy and collection of Customs, Central Excise duties, Central Goods & Services Tax and IGST, prevention of smuggling and administration of matters relating to Customs, Central Excise, Central Goods & Services Tax, IGST and Narcotics to the extent under CBIC's purview.
•The Board is the administrative authority for its subordinate organizations, including Custom Houses, Central Excise and Central GST Commissionerates and the Central Revenues Control Laboratory.
2)
Elections for 55 Rajya Sabha seats to be conducted on March 26
•The Election Commission of India (ECI) announcing the schedule of polling for 55 Rajya Sabha seats spread over 17 States set to be vacated in April will be conducted on March 26. According to the schedule for the elections, the notification would be issued on March 6, the last date of filing of nominations would be March 13 and polling would be on March 26, from 9 a.m. to 4 p.m. The votes would be counted at 5 p.m. on the same day.
•Prominent leaders who are retiring in April, are NCP leader Sharad Pawar, Union Minister Ramdas Athawale, Congress veteran Motilal Vora, Digvijay Singh of Congress and former Union Minister Vijay Goel. Maximum seven seats are falling vacant in Maharashtra followed by six seats in Tamil Nadu.
3)
South Sudan rebel leader Riek Machar sworn in as vice president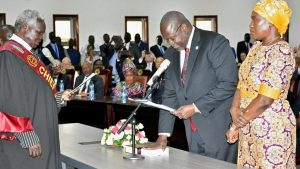 •South Sudan rebel leader Riek Machar has been sworn in as first vice president. He is formally rejoining the government in the latest effort to bring peace to a nation ravaged by war. The rebel leader returns as first vice president in a transition government which will serve for 36 months. President Salva Kiir hailed the official ending of the war.
4)
Malaysian Prime Minister Mahathir Mohamad resigns
•Malaysian Prime Minister Mahathir Mohamad has announced his resignation over political issues. He will act as an interim PM. It is not clear who will be the next prime minister. He has submitted his resignation to the king. He has also resigned from Bersatu, the political party of which he was chairman.
•Bersatu had been part of the governing Pakatan Harapan alliance, which he joined in 2018 together with Mr Anwar, and which won the 2018 vote, ending more than six decades of rule by the Barisan Nasional (BN) coalition. Mahathir was Malaysia's prime minister from 1981 to 2003. He became premier again after winning the 2018 general elections against the coalition he once led, Barisan Nasional.
5)
Adline Castelino wins Miss Diva Universe 2020
•Adline Castelino has been crowned as the winner of LIVA Miss Diva Universe 2020 competition. She was crowned by Vartika Singh, the winner of the previous edition at an event held in YRF (Yash Raj Films) Studios, Mumbai, Maharashtra. She hails from Mangalore, Karnataka. She will go on to represent the country at Miss Universe later this year.
•Aavriti Choudhary of Jabalpur, Madhya Pradesh crowned as LIVA Miss Diva Supranational 2020 and was crowned by his predecessor Shefali Sood. She will be India's contender for Miss Supranational pageant 2020.
6)
NABARD sanctions Rs 400.64 Cr to boost infrastructure in J&K
•National Bank for Agriculture and Rural Development (NABARD) has sanctioned 400.64 crore rupees to the Union Territory of Jammu and Kashmir. This sanction is for giving a boost to the infrastructure in the rural areas of J&K.
•An amount of 143.66 crore rupees has been sanctioned for implementation of 38 water supply schemes. The sanction includes augmentation of 27 existing water supply schemes and construction of 11 new water supply schemes. These water supply schemes are aimed at providing safe and potable drinking water to rural households.
•The schemes will benefit over 3.5 lakh people across 86 villages in 17 districts. An amount of 47.11 crore rupees has been sanctioned towards improving the Animal and Sheep Husbandry sectors. It includes the construction of Cattle Breeding Farm at Chatha Jammu.
•NABARD has also sanctioned 209.87 crore rupees for construction of 82 rural roads and 3 bridges earlier this year. The construction of roads and bridges would provide all-weather improved connectivity to 461 remote villages. The funding is a part of the NABARD's Rural Infrastructure Development Fund (RIDF) which is aimed at augmenting rural infrastructure.
7)
US becomes India's top trading partner, surpassing China
•The United States has surpassed China to become India's top trading partner. According to the Commerce Ministry data, the bilateral trade between the US and India stood at nearly 88 billion dollars in 2018-19 fiscal. During the period, India's trade with China was at 87.1 billion dollars. During April-December 2019-20, the bilateral trade between the US and India stood at 68 billion dollars against a nearly 65 billion dollars trade with China in the same period.
•The countries will finalise a free trade agreement (FTA), then the bilateral trade would reach different levels. FTA with the US will be very beneficial for India as the US is the biggest market for domestic goods and services.
•India's exports, as well as imports, are increasing with the US, while with China both are declining. America is one of the few countries with which India has a trade surplus. On the other hand, India has a huge trade deficit with China. The data showed that China was India's top trading partner since 2013-14 till 2017-18.
8)
'Death: An Inside Story' book released by Venkaiah Naidu
•The Vice President of India M Venkaiah Naidu released the book titled 'Death- An Inside Story: A book for all those who shall' authored by Jaggi Vasudev, but famously known as Sadhguru, Founder of Isha Foundation. The book was released on the occasion of Mahashivaratri celebrations on 21st February at the Isha Yoga Center, Tamil Nadu, where Vice-President Naidu was the Chief Guest.
9)
India will host Commonwealth Shooting and Archery Championships 2022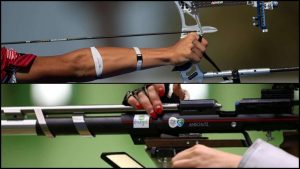 •India will host the Commonwealth Shooting and Archery Championships in January 2022. The Commonwealth Games Federation (CGF) announced this decision after the Executive Board meeting in London. The two events will be held in Chandigarh in January 2022, while the Birmingham Commonwealth Games is scheduled from 27th of July to 7th of August, 2022.
•The decision is being considered a big win for India after IOA threatened to boycott the 2022 Birmingham Games for dropping shooting from the roster in July last year.