1)
National safety day celebrated on 4 March across India
•National Safety Day is celebrated on 4 March to commemorate the foundation of the National Safety Council to raise awareness about the safety measures to prevent mishaps and accidents due to lack of awareness. The Campaign is aimed at renewing the commitment of employees and the general public to work safely throughout the year. The ultimate objective of the Campaign is to ensure integration of OSH in work culture and lifestyle.
OBJECTIVES :
•Ensure that safety and health are integrated into work culture and lifestyle.
•Renew the commitment of the employees towards safety and health at the workplace.
•Achieve greater participation of the employees in OSH activities.
History of National Safety Council of India:
•The Ministry of Labour, Government of India set up the National Safety Council of India (NSC) on 4 March 1966. To develop and sustain the movement on SHE that is focusing on safety, Health and Environment at the national level. Basically, NSC is an autonomous body. Therefore, the foundation day of the National Safety Council was decided to observe as National Safety Day in 1972. It was also decided to celebrate it as National Safety Week (NSW) Campaign that will last for one week.
2)
Indian-American Seema Verma included in US Coronavirus Task Force
•Indian-American health policy consultant Seema Verma has been appointed as one of the key members of the White House Coronavirus Task Force constituted by US President Donald Trump. This task force is constituted to combat the deadly disease that has claimed six lives in the country and infected over 90 others. The task force led by Secretary, Health and Human Services Alex Azar. US Vice President Mike Pence announced the appointment of Seema Verma, Administrator for the Centers for Medicare & Medicaid Services (CMS).
3)
World Bank announces 12 billion USD aid to fight coronavirus
•The World Bank announced 12 billion USD to assist countries that are grappling with economic impacts of coronavirus. The virus has reached 60 countries so far. The World Bank is to provide financial aid for the countries to act upon the needs and develop a fast response towards the spread of the virus.
•The bank released a statement announcing an emergency fast track package that includes low-cost loans, grants, and technical assistance. This includes emergency financing, policy advice, and technical assistance, building on the World Bank Group's existing instruments and expertise to help countries respond to the crisis.
4)
Pune to host 108th Indian Science Congress in 2021
•The Indian Science Congress Association (ISCA) announced that Pune will host the annual session of 108th Indian Science Congress on January 3-7, 2021. The theme of the ISCA is "Science and Technology for Sustainable Development with Women Empowerment" and focus on economic growth, environmental protection and social inclusion of all communities using science and technology. It will also see deliberations on providing equal opportunities to women in science, technology, engineering and mathematics (STEM) while achieving sustainable development.
•This will be the fourth time that the city will host the prestigious meet in the last 100 years. Dr Vijay Laxmi Saxena has been elected general president of the Indian Science Congress, 2021. The science congress had commenced in 1914 from then Calcutta with 105 members. Currently, the association has more than 60,000 members from various streams of science like agriculture, archaeology, biochemistry, earth system science among others.
5)
BEE launches star rating programme for Deep Freezer and LCAC
•Bureau of Energy Efficiency (BEE) agency of the Government of India, under the Ministry of Power, has launched star rating programme for Light Commercial Air Conditioners (LCAC) and Deep Freezers, in its 19th foundation day in New Delhi.
•The program will be initially launched involuntary mode from 2nd March 2020 to 31st December 2021. Thereafter, it will be made mandatory after reviewing the degree of market transformation in this particular segment of appliances. A deep freezer is used for food, fruits, Contains long-term preservation of vegetable-like substances. Light commercial air conditioners come with AC ranging from DSC (Digital Security Controls) Series 3-5 Tons.
6)
Sudhanshu Pandey becomes new CMD of MMTC Ltd
•Sudhanshu Pandey has assumed additional charge as Chairman and Managing Director of Metals and Minerals Trading Corporation (MMTC) Ltd. He is presently served as Additional Secretary at the Department of Commerce. He was the successor of Ved Prakash.
•MMTC is one of the two highest foreign exchange earners for India (after petroleum refining companies), the largest international trading company of India & also largest public sector trading body. The main objective of the company was the export of mineral ores & import of essential metals.
7)
Supreme Court lifts RBI's ban on Cryptocurrency transactions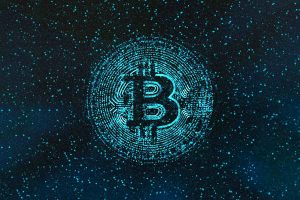 •The Supreme Court of India has lift the ban imposed on the cryptocurrency trading in India. The ban was earlier virtually imposed by the reserve Bank of India through a circular issued on April 6, 2018.
The RBI Circular issued on April 6, 2018:
•With the circular issued on April 6, 2018, the Reserve Bank of India prohibited the entities regulated by it from providing any services in relation to cryptocurrencies. The circular disallowed the RBI regulated entities i.e. banks and financial institutions in dealing with virtual currencies or providing any service, including transfer or receipt of money in accounts relating to the purchase or sale of virtual currencies. The circular also cautioned users, holders and traders of virtual currencies including bitcoins, about the various risks associated in dealing with such virtual currencies.
Supreme Court Ruling:
•The RBI circular issued on April 6, 2018 was later challenged by the Internet and Mobile Association of India which has resulted in the removal of the virtual ban imposed by the circular. The Supreme Court bench which removed the ban from cryptocurrency trading in India, was led by Justice Rohinton Nariman. The ruling of the SC Bench has made the crypto currency trade legal in India. The supreme court order has finally lifted the ban on trading in virtual currency, cryptocurrency and bitcoins.
About Cryptocurrency:
•Cryptocurrency is a type of digital currency which features the use of encryption techniques to regulate the generation of the currency units and verify the transfer of funds. This is a decentralised system which leverages blockchain technology to achieve decentralization, transparency, and immutability, and hence operates independently of a central bank.
8)
IIT Mandi signs deal with NABARD for setting up FPOs
•The Indian Institute of Technology (IIT), Mandi & Enabling Women of Kamand (EWOK) Society has inked a tripartite deal with the National Bank For Agriculture and Rural Development (NABARD) for setting up three Farmer Producer Organization in Mandi, Himachal Pradesh. NABARD has sanctioned an amount of Rs 35 lakhs to EWOK Society and IIT Mandi for 3 FPOs to be established in the next 3 years.
What is Farmer Producer Organization (FPO)?
•Farmer Producer Organization is basically a group of farm producers, with members as the shareholders in an organization. It is a registered body that deals with business activities related to farm produce and also works for the benefit of the member producers.
What is Enabling Women of Kamand (EWOK)?
•Enabling Women of Kamand (EWOK), is an initiative of IIT Mandi Women's Center to aid rural women set up small enterprises in 5 panchayats of Kataula, Katindhi, Navlaya, Batheri and Kamand in Mandi by giving them proper guidance, training & information. According to the Memorandum of Understanding signed between the three sides, IIT Mandi & EWOK Society will identify clusters to set up Farmer Producer Organizations, help establish and register the FPOs, train the CEO & Board of Directors of FPOs, besides making the business development plan & helping them in raising credit.
9)
Paytm subsidiary gets IRDAI's brokerage licence to offer insurance products
•Indian digital payments platform Paytm's subsidiary, Paytm Insurance Broking, has received the brokerage licence from the Insurance Regulatory and Authority of India (IRDAI). Paytm will now offer insurance in various categories namely automotive, health and life. In addition to this, Paytm customers can also get policy management and claim settlement at select merchant points.
•Paytm Insurance Broking aims to support its 16 Million merchant partners to sell its innovative insurance products all over India. Also, it aims to expand the outreach of its products in a hassle-free manner and empower the merchant by providing an alternate income source. Paytm has already partnered with 20 insurance companies and is now planning to get an additional 30 companies in future.