1)
World Kidney Day observed globally on 12th March 2020
•World Kidney Day is observed globally on the second Thursday of March every year. This year World Kidney Day is observed on 12th March 2020. The theme of the 2020 World Kidney day is "Kidney Health for Everyone Everywhere–from Prevention to Detection and Equitable Access to Care." The theme stresses the need to strive for kidney health for everyone everywhere. The theme also highlights to focus on the importance of preventive interventions to avert the onset and progression of kidney disease.
•World Kidney Day is a global campaign aimed at raising awareness of the importance of our kidneys. World Kidney Day aims to raise awareness of the importance of our kidneys to our overall health and to reduce the frequency and impact of kidney disease and its associated health problems worldwide.
2)
GoI decides to have at least one PMBJP Kendra in every block
•Union Government is planning to have at least one Pradhan Mantri Bhartiya JanAushadhi Pariyojana (PMBJP) Kendra in each block of India. The above plans are to be executed successfully by the end of year 2020. The above announcement was made by Union Minister of State in the Prime minister's Office Dr. Jitendra Singh at 'Jan Aushadhi Diwas' celebrations held in Kathua, Jammu & Kashmir.
•Janaushadhi Kendras is the world's biggest retail pharma chain having around 6,200 outlets in 700 districts of the country. It also provides a good source of self-employment with sustainable and regular earnings. The Pradhan Mantri Bhartiya JanAushadhi Pariyojana (PMBJP) Kendra were launched by the Indian Government to promote affordable and quality generic medicines among the people.
3)
Andhra govt launches "NIGHA" app to ensure 'clean and healthy' elections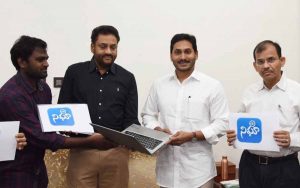 •The Chief Minister of Andhra Pradesh YS Jagan Mohan Reddy has launched 'NIGHA' app to ensure 'clean and healthy' elections by curbing the use of money and alcohol in the upcoming local body elections.
•The Panchayat Raj Department, in a bid to crackdown on electoral malpractices, has set up the NIGHA app to empower common citizens to lodge complaints seamlessly. Photos and videos of the distribution of money and alcohol and any other activity that violates the Model Code of Conduct (MCC) can be registered by this app. All the complaints registered by this app will automatically be routed to the Central Control room and the information will be shared with the concerned officials.
4)
WHO officially declares COVID-19 as a pandemic
•The World Health Organization has officially declared COVID-19, the disease caused by the novel coronavirus as a pandemic as it spreads freely in more than 100 countries around the world.
•The virus, which originated in China, has infected more than 113,000 people worldwide and killed more than 4,000, according to the WHO. The U.S. Centers for Disease Control and Prevention defines a pandemic as an epidemic a sudden increase in the number of cases of a disease that has "spread over several countries or continents, usually affecting a large number of people."
What is a pandemic?
•According to the World Health Organization, a pandemic is declared when a new disease for which people do not have immunity spreads around the world beyond expectations. Declaring a pandemic has nothing to do with changes to the characteristics of a disease, but is instead associated with concerns over its geographic spread.
5)
High court of Bangladesh declares 'Joy Bangla' as national slogan
•The High Court of Bangladesh has ordered that 'Joy Bangla' will be the national slogan of Bangladesh. The court also directed the authorities to ensure that teachers and students use the slogan after assembly. The two-judge bench of High Court asked the authorities to take necessary steps so that all the people holding constitutional posts and state officials use 'Joy Bangla' after their speeches on national days and other appropriate occasions.
•'Joy Bangla' was the main slogan during the liberation war of Bangladesh fought against Pakistan in 1971. The first President of Bangladesh Sheikh Mujibur Rahman also used 'Joy Bangla' in his speeches and especially during his historic 7th March speech in 1971 declaring the goal of independence for Bangladesh.
6)
LT Gen KJS Dhillon will take over as DG DIA & DCIDS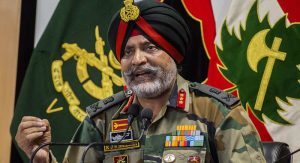 •Lt Gen KJS Dhillon will take over the post of Director-General Defence Intelligence Agency (DIA) and Deputy Chief of Integrated Defence Staff (Intelligence). DIA and DCIDS is a department that comes under the Chief of Defence Staff in the newly created Department of Military Affairs.
•DIA and DCIDS are responsible for collating technical as well as human intelligence for the three armed forces. The DIA was created in 2002 on recommendations of a Group of Ministers which looked into lapses leading to the Kargil intrusion in 1999. The DIA is a nodal agency for all defence-related intelligence which collects information technically as well as through satellites to safeguard the interest of the country.
7)
Google India starts skill development programme called 'DigiPivot'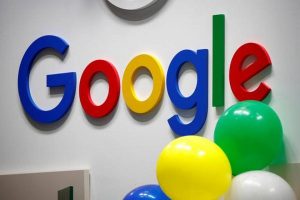 •Google India has launched a skill programme for women called 'DigiPivot'. The programme designed for women who are looking to return to their corporate careers after a break or simply planning to make mid-career shifts to digital marketing.
•The skilling programme has been developed jointly in partnership with a career portal service: Avtar & and the Indian School of Business (ISB). The aim of the Programme to help the general gender mix within the digital advertising and marketing panorama in India and can offer an opportunity for 200 girls professionals to re-skill themselves.
•The woman who's at present working and those that are ready to return to the workforce with 4-10 years of expertise in consulting, analytics, branding and sales and support are eligible to attend this programme. The selected woman will undergo a curated 18-week studying program and engagement (each offline & on-line) that aims to empower them with digital advertising and marketing data and instruments in addition to mentorship on strategic management abilities.
8)
SBI removes minimum balance charges from all savings bank accounts
•The State Bank of India has waived off the minimum balance charges on all savings bank accounts. SBI has waive charges for non-maintenance of Average Monthly Balance (AMB) for all 44.51 crore savings bank accounts. Earlier, SBI was levying a penalty of Rs 5 to Rs 15 along with taxes on non-maintenance of average monthly balance of Rs 3000, Rs 2000 and Rs 1000 in metro, semi urban and rural areas respectively. Along with the charges for non-maintenance of Average Monthly Balance, the public sector bank has also waived of SMS charges.
9)
Maharaja Ranjit Singh named greatest world leader in BBC Poll
•Maharaja Ranjit Singh, the 19th-century ruler of the Sikh Empire in India named the "Greatest Leader of All Time" in a poll conducted by 'BBC World Histories Magazine'. Singh's name was nominated by Lockwood, who is an assistant professor of history at the University of Alabama, as a modernising and uniting force, whose reign "marked a golden age for Punjab and north-west India".
•In the second place, with 25 per cent of the vote, is African Independence Fighter Amílcar Cabral who united more than 1 million Guineans to free themselves from Portuguese occupation and in turn propelled many other colonised African countries to rise and fight for independence. Britain's war-time Prime Minister Winston Churchill is at number three with 7 per cent of the vote for his quick decision and sharp political manoeuvring that kept Britain in the war.