1)
International Day of Happiness observed globally on 20 March
•International Day of Happiness is celebrated globally on 20th March every year. The 2020 International Day of Happiness campaign theme is 'Happiness For All, Together'. International Day of Happiness campaign theme is a call on all 7.8 billion members of the global human family, and all 206 nations and territories of planet earth, to unite in solidarity, and steadfast resolve, in fighting back against the COVID 19 Coronavirus.
•Since 2013, the United Nations has celebrated the International Day of Happiness as a way to recognize the importance of happiness in the lives of people around the world.
2)
Prime Minister's address to the nation on combating COVID-19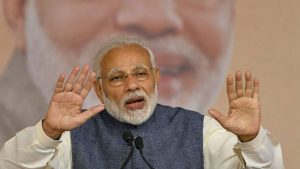 As the whole world is fighting against the COVID-19 pandemic, Prime Minister of India Narendra Modi addressed his countrymen and made an appeal to all Indians to stay indoors as much as possible to stop the outspread of COVID-19 in India. Here are some key takeaways from his speech:
•He stated a mantra 'Hum Swasth, toh Jag Swasth' that is the world will be healthy, if we stay healthy. He appealed to the people of India to stay away from crowds and gatherings, to avoid leaving our homes. This is called as 'Social Distancing' which can play a critical role in these times of the global corona pandemic.
•He requested all the Indians to not step-out of our homes for the next few weeks, until and unless it is absolutely necessary.
•He also stated a term during his address to the nation i.e. "People's curfew" which means a curfew imposed for the people, by the people, on the people themselves. The "People's curfew" will be imposed on 22nd March 2020. He also requested the youth of India and the organizations like NCC, NSS, civil society to spread awareness about this people's curfew over the next 2 days.
•He also announced that the government of India has decided to set up a COVID-19 Economic Response Task Force, to be headed by the Finance Minister of India. Formation of Economic Response Task Force will ensure that all measures are being taken to reduce the economic difficulties and are effectively implemented.
3)
PM Modi appeals for 'Janta Curfew' on 22nd March
•Prime Minister Narendra Modi has appeals "Janta Curfew" on Sunday (22nd March) within the wake of COVID 19 outbreak. It'll be self-imposed and self-regulated and can be effective from 7 within the morning till 9 within the evening. The Prime Minister was addressing the state last evening in light of the coronavirus outbreak.
4)
Four convicts of Nirbhaya gang-rape hanged at Delhi's Tihar Jail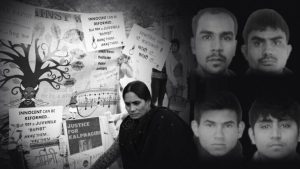 •Four convicts in Nirbhaya gangrape and murder case were hanged to death at Tihar jail in Delhi early this morning. The four convicts are Pawan Gupta, Vinay Sharma, Akshay Kumar and Mukesh Kumar. Delhi High Court and Supreme Court dismissed a last-minute plea by the convicts, paving the way for the execution. This is for the first time that four men were hanged together in Tihar Jail.
•Director-General of Tihar jail Sandeep Goel has confirmed that the four convicts were hanged together at 5.30 a.m. A doctor has examined and declared all four dead.
5)
GoI approves setting up of National Technical Textile Mission
•The Government of India has approved the proposal of setting up of National Technical Textiles Mission with an outlay of Rs. 1480 crores. The National Technical Textiles Mission would be set up for a period of 4 years from 2020-21 to 2023-24.
6)
Indian Railways to electrify all broad gauge routes by December 2023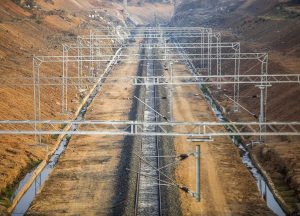 •Indian Railways has planned to electrify a total of 28,810 km of broad gauge route by December 2023. As part of its solar mission, it plans to source approximately 1000 megawatt (MW) of solar power & to source around 200 MV of wind power, based on the techno-commercial assessment.
•Out of this power, about 204.82 MW (101.42 MW of solar & 103.4 MW of wind power) is already set up on the network. Solar and wind power are renewable energy resources, which is being utilized by the Indian Railways network.
7)
Greece hands over Olympic flame to Tokyo 2020
•The Olympic Flame was handed over to Tokyo 2020 organizers after the Greece leg of torch relay suspended due to the COVID-19 pandemic. Due to the virus outbreak, the Greek leg of the torch relay was suspended a day after the Flame was lit at a ritual ceremony held on March 12 at ancient Olympia, the birthplace of the Olympic Games 25 centuries ago, in western Greece. The ceremony, which happened at Athens' iconic Panathenaic stadium, didn't include the planned cultural ceremonies from Greece or Japan.
•Hellenic Olympic Committee President Spyros Capralos handed the torch over to the Tokyo Organising committee represented by Naoko Imoto, who lit the lantern and left with it. The Tokyo Olympic games are slated to be held from July 24 to August 9. However, many athletes raised concern over the quadrennial event happening despite the spread of the deadly Coronavirus.
8)
Defence Ministry signs contract with Israeli firm for LMG
•The Ministry of Defence has signed the capital acquisition contract with Israel Weapons Industries for the procurement of Light Machine Gun (LMGs). The Acquisition Wing of Ministry of Defence has signed the capital acquisition contract of worth Rs 880 crore for the procurement of 16,479 Light Machine Gun (LMGs). The Light Machine Guns were the long-standing requirement of Indian Armed Forces.
9)
Two Indians named in International Panel of ICC Development Umpires
•Vrinda Rathi and Janani Narayanan have been named in the International Panel of ICC Development Umpires. The announcement was made after the launch of 100% Cricket. 100% Cricket is a 12-month campaign which has been launched to build on the momentum of the ICC Women's T20 World Cup 2020.
•Tamil Nadu's Janani Narayanan is a software engineer and she wrote her umpiring exams in 2015 before officiating in the TNCA league. She has been umpiring in Indian domestic tournaments since 2018. While, Vrinda Rathi of Mumbai is a former varsity player who has been umpiring in Indian domestic cricket from 2018.