1)
World Water Day observed globally on 22 March
•World Water Day observed globally on 22nd March every year. World Water Day, held on 22 March every year since 1993, focuses on the importance of freshwater. World Water Day celebrates water and raises awareness of the 2.2 billion people living without access to safe water. It is about taking action to tackle the global water crisis. A core focus of World Water Day is to support the achievement of Sustainable Development Goal 6: water and sanitation for all by 2030.
•This year, World Water Day 2020 theme: "Water and Climate Change".
2)
India celebrates "Shaheed Diwas" on 23 March
•India celebrates "Shaheed Diwas" annually on 23 March to pay tribute to martyrs Bhagat Singh, Sukhdev Thapar, and Shivaram Rajguru. This day has a very important significance in the Indian freedom struggle.
•On 23 March 1931, three Indian freedom fighters namely Bhagat Singh, Sukhdev Thapar, and Shivaram Rajguru were hanged by the British rulers in Lahore jail. The three brave freedom fighters were sentenced to death in the Lahore conspiracy case. In this manner, Bhagat Singh, Sukhdev Thapar, and Shivaram Rajguru sacrificed their lives for the goal of attaining freedom for our nation and became the face of nationalism.
•On this day, in India, Schools and colleges conducts various activities including poetry, speech or drama to pay tribute as well as to salute the revolutionaries who were not deterred even in the face of death.
3)
World Meteorological Day observed globally on 23 March
•World Meteorological Day observed globally on 23rd March every year. The date of the establishment of the World Meteorological Organization on 23 March 1950 has been named World Meteorological Day. This organization announces a slogan for World Meteorology Day every year, and this day is celebrated in all member countries. The day also underlines the efforts of National Meteorological and Hydrological Services for the safety and well-being of society. The day was first observed in 1961.
•This year, World Water Day and World Meteorological Day share the same theme: "Water and Climate Change". The focus is on managing climate and water in a more coordinated and sustainable manner because they are inextricably linked.
4)
Production Incentive Scheme for Electronics Manufacturing approved
•The Union Cabinet has approved Production Incentive Scheme for Large Scale Electronics Manufacturing. To boost domestic manufacturing and to attract large investments in mobile phone manufacturing, the Government of India has proposed production linked incentives through Production Incentive Scheme. Government will invest Rs 20 lakh crore in this sector to provide employment to 25 lakh people in next 5 years. It has also approved financial assistance to the Modified Electronics Manufacturing Clusters Scheme (EMC2.0) for development of world class infrastructure through Electronics Manufacturing Clusters.
Some other key approvals of the Union Cabinet are:
•The Cabinet has also approved the scheme to promote Bulk Drug Parks to finance Common Infrastructure Facilities with financial implication of Rs 3,000 crore for next 5 years. This scheme aims to reduce manufacturing cost of bulk drugs in India and its dependency on other countries for bulk drugs.
•To promote domestic manufacturing of critical Key Starting Material/Drug Intermediates and Active Pharmaceutical Ingredients (APIs) in India, the cabinet has approved Production Linked Incentive Scheme with financial implications of Rs 6,940 crore for next 8 years.
•To reduce the burden on secondary and tertiary health care facilities, the Cabinet has approved the inclusion of AYUSH Health and Wellness Centres component of Ayushman Bharat in National AYUSH Mission.
5)
Punjab becomes 1st state to impose curfew amid COVID-19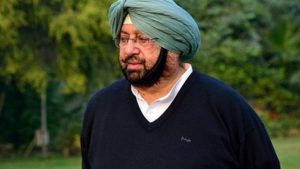 •The state government of Punjab has imposed a curfew across the state with no relaxations. The Punjab government has took this decision to stop the spread of coronavirus. With this, Punjab has become the first state in India to impose a curfew across the state.
6)
Uttarakhand abolishes quota in promotion for govt employees
•Uttarakhand government has abolished reservation in promotion in the state government jobs. The government employees from the General-OBC category in the state had been staging a protest, demanding the implementation of the Supreme Court's decision on the issue. The state government also issued orders regarding the departmental promotion committee (DPC).
•The state government's order as per the Supreme Court's decision, the government has abolished the promotion ban dated September 11, 2019. Besides, the state government order dated September 5, 2012, banning reservation in promotions has also come into effect. Further action will be taken as per the order.
7)
Priyanka Chopra works jointly with WHO to spread awareness over COVID-19
•Actor Priyanka Chopra works jointly with the World Health Organisation (WHO) to spread awareness over COVID-19. Priyanka urged followers to rely on authentic sources of information about coronavirus and arranged an Instagram live with top personnel of the World Health Organization (WHO) to raise awareness about the pandemic.
•The actor documented her videos on Instagram stories where she expressed the importance of only relying on authentic information about the highly contagious disease. Priyanka and her husband Nick Jonas are on day 8 of self-isolation and taking all the recommended precautions to combat the spread of the virus.
8)
SIDBI to launch a special train 'Swavalamban express' for new entrepreneurs
•Small Industries Development Bank of India (SIDBI) has decided to launch a special train 'Swavalamban Express' on June 05, 2020, to empower budding entrepreneurs under its mission Swavalamban. It will construct an inter-connected small enterprise ecosystem that will include business aspirants, mentors, experts and experience at all.
Important facts about 'Swavalamban Express':
•The train will visit 11 cities in 15 days and will cover a 7000 km journey.
•Around 20 workshops and interactions will be held to promote entrepreneurial culture among the youth about financial and non-financial aspects of enterprise running.
•Participant individuals should be between the age of 20 and 35 years.
•The train will start from Lucknow (Uttar Pradesh-UP) and thereafter to Jammu, Delhi, Jaipur, Ahmedabad, Mumbai, Bengaluru, Hyderabad, Bhubaneswar, Kolkata and finally reach Varanasi (Uttar Pradesh).
•The train journey will also focus on the Prime Minister(PM) Narendra Modi's vision of becoming a $5 trillion economy by 2024-25.
•It has also planned that more than 150 experts and mentors will travel together to share and meet their expertise and experiences.
9)
ICICI Lombard launches policies to cover Covid-19 patients
•ICICI Lombard a private sector non-life insurance company has launched a 1 year-long "COVID-19 Protection Cover". This policy will pay 100% of the sum insured to the COVID-19 positive individual, irrespective of hospitalization expenses. The insurance policy is in group insurance mode. It will provide value-added benefits such as Health Assistance and CHAT/Virtual assistance, teleconsultation and ambulance assistance, as part of the offering.
10)
SBI launches "Covid-19 Emergency Credit Line"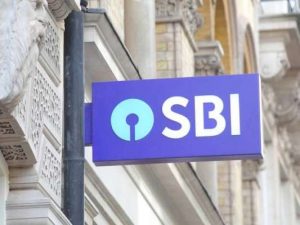 •The State Bank of India has launched an additional liquidity facility "Covid-19 Emergency Credit Line (CECL)". The facility has been launched by India's largest lender State Bank of India to meet any liquidity mismatch for its borrowers in order to tide over the current crisis situation.
11)
Fitch Ratings slashes India's GDP growth rate to 5.1% for FY21
•Fitch Ratings has reduced India's GDP growth rate to 5.1% for the fiscal year 2020-21. Earlier, Fitch Ratings forecasted India's growth outlook at 5.6% which has been reduced now to 5.1% for the fiscal year 2020-21.
•The reduction in India's growth outlook has been due to the Covid-19 impact on Indian manufacturers after supply chain disruptions in China.
12)
A book entitled 'Messiah Modi: A Great tale of expectations' released
•A book entitled 'Messiah Modi: A Great Tale of Expectations' penned by senior journalist & author Tavleen Singh has been released.
•The book was published by HarperCollins India, narrates the first support for Modi the candidate by the author, once an excellent supporter of the govt. It also talks about helpless dissatisfaction with Narendra Modi the Prime Minister (PM), his cabinet, the story of his first term as a journey from lynchings to demonetization up to Article 370, the foremost controversial law CAA (Citizenship Amendment Act), implementation of National Register of Citizens (NRC) & the guarantees he made in his first term. The author also stated that Modi is that the most isolated PM that she has seen in Delhi.
13)
Satyarup Siddhanta becomes 1st Indian to complete volcanic Seven Summit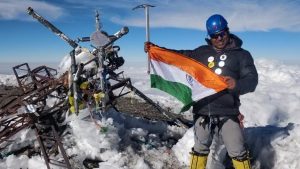 Indian mountaineer Satyarup Siddhanta entered 'Limca Book of Records' (LBR) for his extraordinary achievements, as the first Indian to climb the highest volcanoes of each of the 7 continents. He also holds the record as the youngest mountaineer in the world to climb both 7 peaks and 7 volcanic summits. These 7 continents summits are:
•Ojos del Salado (6,893 m) in Chile
•South America, Mount Kilimanjaro (5,895 m) in Tanzania, Africa
•Mount Elbrus (5,642 m) in Russia, Europe
•Mount Pico de Orizaba (5,636 m) in Mexico, North America
•Mount Damavand (5,610 m) in Iran, Asia
•Mount Giluwe (4,367 m) in Papua New Guinea, Australia
•Mount Sidley (4,285 m) in Antarctica.
Other achievements:
•Satyarup Siddhanta also holds Guinness Book of World Records, Asia book of records, India book of Records, Champion Book of Records, British Book of Records etc.
Limca Book of Records (LBR):
•Limca Book of Record is a book of achievements made by Indians in India & abroad in many fields of human endeavour. It is the second book of records in the world after the Guinness Book of World Records.
14)
RBI to conduct variable rate Repo auctions for Rs 1,00,000 crores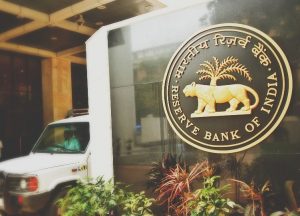 •The Reserve Bank of India has decided to conduct the variable rate Repo auctions as a preventive measure to bridge over any frictional liquidity requirements caused by COVID-19. As per the circular, the Reserve Bank of India will conduct fine-tuning variable rate Repo auctions for Rs 1,00,000 crores in two tranches.
•The central bank has also decided to allow standalone Primary Dealers to participate in fine-tuning variable rate Repo auctions along with other eligible participants. All other terms and conditions which are applicable to term Repo auctions will remain the same.