1)
World Tuberculosis Day observed globally on 24 March
•World Tuberculosis (TB) Day is observed globally on 24th March every year. This day is to raise public awareness about the devastating health, social and economic consequences of TB, and to step up efforts to end the global TB epidemic. The theme of World TB Day 2020: 'It's time'.
•The date marks the day in 1882 when Dr Robert Koch announced that he had discovered the bacterium that causes TB, which opened the way towards diagnosing and curing this disease.
2)
ECI defers Rajya Sabha elections amid coronavirus pandemic
•The Election Commission of India has deferred the Rajya Sabha elections amid rising risk of rapidly spreading coronavirus pandemic. Elections to 18 seats of Rajya Sabha were scheduled to be held on 26 March 2020.
•As the election process would necessarily include the assembling of polling officials, agents of political parties, support officials as well as members of respective Legislative Assemblies on the election day, which is not suitable in view of the prevailing unforeseen situation arising due to coronavirus outbreak. Keeping in view all the above situations, Election Commission of India took a decision to postpone the elections to 18 seats of the Rajya Sabha.
3)
Shivraj Singh Chouhan takes oath as Madhya Pradesh CM
•Shivraj Singh Chouhan was sworn in as Chief Minister of Madhya Pradesh. He took oath for the fourth time as Chief Minister. He was sworn in by Governor Lalji Tandon at Raj Bhawan in Bhopal.
•Chouhan was sworn in the chief minister of Madhya Pradesh thrice earlier in 2005 after Uma Bharti stepped down over a riots case and for later two full terms in 2008 and 2013. He stepped down after the Congress won a narrow majority in the December 2018 Assembly elections, after which the Kamal Nath government came to power.
•Former Chief Minister of Madhya Pradesh Kamal Nath resigned just before the Supreme Court's deadline to prove his majority in a trust vote. The Congress lost its majority after 22 MLAs loyal to Jyotiraditya Scindia took a flight to Bengaluru and resigned.
4)
Gujarat Police becomes 1st state police to introduce taser guns
•The Gujarat Police is now equipped with taser guns as a part of their modernization drive to ensure public safety and security. By introducing the taser guns as part of police weapons, Gujarat becomes the first state in India. The taser guns (electrical weapon) use compressed nitrogen to fire, by sending electricity through attached wires, which disrupt voluntary control of muscles.
•Taser guns have been introduced to find an alternative between "ineffective lathis" and "deadly guns". The taser guns were used in agencies such as the UK Metropolitan Police, the Los Angeles Police Department and the New York Police Department.
5)
UK confirmed as first co-chair of India led CDRI
•The United Kingdom has been confirmed as the first co-chair of the Governing Council of Coalition for Disaster Resilient Infrastructure (CDRI). Coalition for Disaster Resilient Infrastructure is an India-led global climate initiative which was established by Indian Prime Minister Narendra Modi.
6)
1st 'Made in India' COVID19 Test Kit gets CDSCO approval
•"Mylab PathoDetect COVID-19 Qualitative PCR kit" has become the first 'Made in India' COVID19 Test Kit to get the CDSCO approval. Central Drugs Standard Control Organisation (CDSCO) has given the commercial approval to the COVID-19 diagnostic test kit made by Mylab Discovery Solutions Pvt Ltd which is also known as the Reverse transcription polymerase chain reaction (RT-PCR) test.
•Mylab Discovery Solutions Pvt Ltd is a Pune-based molecular diagnostics company which has developed the first made-in-India diagnostic test kit for COVID-19. The molecular diagnostics company has developed the COVID-19 test kit as per WHO/CDC guidelines. This was acheived with an emphasis on 'Make in India' along with support from local and central government.
•Till now, the Union Government of India was importing kits from Germany's Altona Diagnostics to facilitate testing to diagnose Coronavirus patients across India. But the supply of these german kits was facing troble due to grounded airlines.
7)
IOC becomes 1st company to begin supply of BS-VI fuel across India
•India's biggest oil firm, Indian Oil Corporation Limited has started supplying BS-VI fuel across India. With this, Indian Oil Corporation Limited has become 1st company to begin supply of BS-VI fuel across its 28,000 petrol pumps. The Government of India has set 01st April 2020 as the deadline to start the supply of BS-VI emission compliant fuels. Therefore, from 01st April 2020, India will become the part of select league of nations which are using cleanest petrol and diesel across the country to cut vehicular emissions. In Delhi, this deadline was imposed by April 2019 by the Government of India.
8)
Canada withdraws from Tokyo 2020 Olympics
•Canada has become the first country in the world to withdraw from Tokyo 2020 Olympics. The decision has been taken in view of the coronavirus pandemic. The Canadian Olympic Committee announced that holding the Tokyo 2020 Olympics as per schedule would threaten the health of its athletes.
•The International Olympic Committee is expected to take a decision on the fate of the Tokyo 2020 Olympics in four weeks' time as the whole world is battling with COVID-19 disease threat. Tokyo 2020 Olympics was scheduled to be held in Japan from 24th July to 9th August 2020. Miraitowa is the official mascot of the Tokyo 2020 Olympics.
9)
Reliance sets up India's 1st COVID-19 dedicated hospital in Mumbai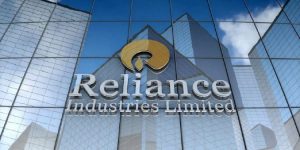 •Reliance Industries Limited (RIL) has set up India's first COVID-19 dedicated hospital in Mumbai. Reliance Foundation opens this Hospital in collaboration with the Brihanmumbai Municipal Corporation (BMC) in Mumbai. This hospital is funded by Reliance Foundation, the COVID-19 facility includes a negative pressure room that helps in preventing cross-contamination and helps control infection.
10)
A book title 'Legacy Of Learning' authored by Savita Chhabra released
•Award-winning businesswoman Savita Chhabra has launched her first novel titled 'Legacy of Learning'. Savita Chhabra is the chairperson at Hygienic Research Institute Private Limited (HRIPL).
•This novel offers simplistic and relatable interpretations of the Bhagavad Gita in an attempt to connect the youth of India to the age-old, but relevant scriptures. The novel introduces readers to the importance of performing good karma and nudges them to be conscious of the purpose of their lives in every decision they make.
11)
Charges for ATM cash withdrawal waived for 3 months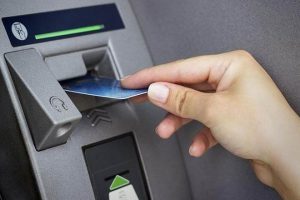 •Charges on cash withdrawal from other bank ATMs and penalties for non-maintenance of minimum balance in bank savings accounts are waived for 3 months. This was announced by the minister of finance Nirmala Sitharaman. This has been done to make sure that individuals don't visit bank branches to avoid the spread of the coronavirus. Waiver of minimum balance in bank accounts for the subsequent three months. Applicable to all or any banks.
12)
The Abel Prize Laureates 2020 announced
•The Norwegian Academy of Science and Letters named Hillel Furstenberg from Hebrew University of Jerusalem, Israel and Gregory Margulis from Yale University, the USA as winners of the Abel Prize 2020. They share the prize & the amount of Norwegian Krone 7.5 Million (USD 8.3400).
•They are awarded for their "pioneering use of methods from probability & dynamics in group theory, number theory and combinatorics". They used probabilistic methods & random walks techniques to solve deep problems in diverse areas of mathematics.
•Hillel Furstenberg hails from Berlin. He is the winner of the Israel Prize for exact sciences and the Wolf Prize in mathematics. Gregory Margulis hails from Moscow, in 1978 he won the Fields Medal at 32 years old but did not receive the medal in Helsinki due to the refusal of Soviet authorities & is the winner of the Lobachevsky Prize and the Wolf Prize in Mathematics.