1)
Padma Shri award winning Actor Irrfan Khan passes away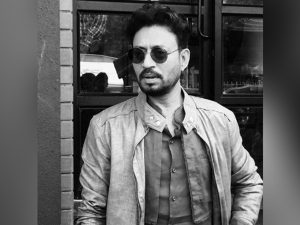 •Padma Shri award winning Bollywood actor Irrfan Khan passed away. His health had been on the decline ever since he was diagnosed with the neuroendocrine cancer in 2018. In his acting career of over three decades, he acted in over 50 Indian films and several international movies. In 2011, Irrfan khan was honoured by the government of India with the Padma Shri award for his significant contribution to arts and cinema.
•Actor Irrfan Khan was born as Sahabzade Irfan Ali Khan in Jaipur on January 7, 1966 and studied at National School of Drama. During the initial days of his acting career, he acted in various TV shows such as Chanakya, Bharat Ek Khoj, Banegi Apni Baat, Chandrakanta and many more. He made his screen debut in 1988 with "Salaam Bombay" and later on starred in various acclaimed films such as Haasil, Maqbool, Life in a Metro, Paan Singh Tomar, Piku, Madaari and Hindi Medium. His international projects includes films like The Namesake, The Darjeeling Limited, Slumdog Millionaire, Life of Pi, Jurassic World and The Amazing Spider-Man.
2)
ADB to support India's COVID-19 immediate response with $1.5 bn loan
•To enhance its response to the COVID-19 pandemic, the Government of India has signed a $1.5 billion loan with the Asian Development Bank (ADB). The loan amount will be used in fulfilling India's immediate priorities. These priorities comprises of disease containment and prevention, social protection for the poor as well as economically vulnerable sections of the society, especially women and disadvantaged groups.
•The loan amount will be sanctioned under the ADB's COVID-19 Active Response and Expenditure Support Programme (CARES Programme). This programme was rolled out by the Asian Development Bank as the first support to meet the immediate requirements of the government.
3)
Andhra Pradesh govt starts "Jagananna Vidya Deevena Scheme"
•Andhra Pradesh Chief Minister, Y. S.Jaganmohan Reddy has started the 'Jagananna Vidya Deevena' Scheme. Under this scheme, fee reimbursement will be credited directly to mothers' accounts instead of college accounts in the coming academic year 2020-21.
Facts under 'Jagananna Vidya Deevena' Scheme:
•The state government will provide Fee reimbursement for ITI, B.Tech, B. Pharmacy, MBA, MCA, and B.Ed Courses.
•The amount of Rs.15,000 to Rs.20,000 will be offered for the eligible candidates through the Jagananna Vidya Deevena Scheme.
•Under the scheme over Rs. 4000 crores of funds have been released along with Rs. 1880 crore towards the pending amount left by the earlier government.
4)
"Access to COVID-19 Tools Accelerator" launched by G-20
•G-20 has launched a new initiative "Access to COVID-19 Tools Accelerator" under the presidency of Saudi Arabia. The new initiative "Access to COVID-19 Tools Accelerator" will act as global platform for action to improve connections as well as to leverage interdependencies for collective partnership, mobilizing, problem-solving, and guiding investments for new COVID-19 diagnostics, therapeutics as well as vaccines. It also aims to provide equitable access of all the tools to all the members.
•During the launch event of "Access to COVID-19 Tools Accelerator" launched by G-20, the Finance Minister of Saudi Arabia, Mohammed Aljadaan urged all the member countries to come together and cooperate to face this global challenge of COVID-19 pandemic together in order to overcome extraordinary uncertainty faced by the international community.
5)
North Pole's largest-ever ozone hole finally closes
•Scientists who have been observing the ozone hole at Copernicus' Atmospheric Monitoring Service (CAMS) has announced that the Ozone layer hole is now closed in the North Pole. They reported that the largest hole in the Ozone layer spreading over 1 million square kilometres above the Arctic has closed due to unusual atmospheric conditions. The hole in Ozone was first identified by scientists in March 2020.
•The development of the hole was confirmed by Copernicus Climate Change Service (C3S) and Copernicus Atmospheric Monitoring Services (CAMS) by the European Centre for Medium-Range Weather Forecasts (ECMWF).
•Such holes in the ozone layer are quite common above the Antarctic at the South Pole especially during July to September but the ozone layer hole above the Arctic at this time was unusual. The last time such a strong chemical ozone depletion was observed in the Arctic occurred nearly a decade ago, in 2011.
6)
India attends 11th session of Petersberg Climate Dialogue
•India attends the 11th session of Petersberg Climate Dialogue. Union Minister of Environment, Forest and Climate change, Prakash Javadekar representing India in the first virtual Petersberg Climate Dialogue. The dialogue was hosted by Germany. It was co-chaired by the United Kingdom.
•11th Session of Petersberg Climate Dialogue held via video conferencing. Over 30 countries participated in the dialogue. The dialogue discussed measures to tackle COVID-19, save lives and to overcome social and economic consequences of the disease.
7)
JNCASR scientists develops "Berberine" based Alzheimer inhibitor
•Scientists from Jawaharlal Nehru Centre For Advanced Scientific Research (JNCASR) has developed "Berberine" based Alzheimer inhibitor. To make a natural product based Alzheimer's inhibitor, scientists from JNCASR selected isoquinoline natural product Berberine which is found in India and China. The research work of scientists from JNCASR has been published in the scientific journal iSceince.
•Berberine is used in traditional medicine as well as other applications. Scientists modified berberine to "Ber-D" as it is poorly soluble and toxic to cells. The new product "Ber-D" is a soluble (aqueous) and acts as antioxidant. Scientists found new form of berberine i.e. "Ber-D" to be a multifunctional inhibitor of multifaceted amyloid toxicity of Alzheimer's disease. Hence, these multifunctional attributes of Ber-D makes it a promising candidate for developing essential therapeutics to treat multifaceted toxicity of Alzheimer's disease.
8)
Shiv Das Meena becomes new CMD of HUDCO
•Ministry of Housing and Urban Affairs, additional secretary, Shiv Das Meena has been appointed as chairman and managing director of Housing and Urban Development Corporation (HUDCO) for a period of six months with immediate effect.
•Meena is a 1989 batch IAS officer of Tamil Nadu cadre is having over 30 years of experience in public service. He assumed the office of CMD, HUDCO Ltd with effect from April 21, 2020.
9)
International Dance Day observed globally on 29 April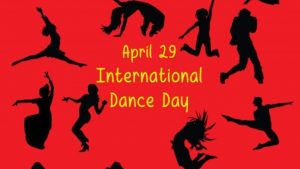 •International Dance Day is observed globally on 29 April every year. This day was created by the Dance Committee of the International Theatre Institute (ITI), the main partner for the performing arts of UNESCO.
•This event takes place every year on 29th April, to celebrates the birth anniversary of Jean-Georges Noverre (1727–1810), the creator of modern ballet. Every year a message from an outstanding choreographer or dancer is circulated throughout the world.