1)
International Jazz Day observed globally on 30 April
•International Jazz Day is observed globally on 30 April every year. The day aims to create awareness around the world of the virtues of jazz as a force of peace, unity, dialogue, and enhanced cooperation among people, and an educational tool. This year is the 9th edition of International Jazz Day.
•The online celebration of International Jazz Day 2020 will be hosted by Herbie Hancock. Herbie Hancock is the UNESCO Goodwill Ambassador and internationally renowned trumpeter and bandleader James Morrison leads a master class exploring the history and artistry of jazz music.
2)
Veteran Bollywood actor Rishi Kapoor passes away
•National Film Award winning Bollywood actor Rishi Kapoor has passed away. He had a remarkable acting career spanning over 4 decades. He made his screen debut in 1970 with film "Mera Naam Joker" as a child artist and also received National Film Award for the role. His first lead role as an adult came in 1973 with the film Bobby for which he was awarded with Filmfare Best Actor Award.
•Rishi Kapoor was also honoured with the Filmfare Lifetime Achievement Award in 2008. He was also a part of several hit films such as Amar Akbar Anthony, Rafoo Chakkar, Sargam, Karz, Laila Majnu, Bol Radha Bol, Bobby, Chandani and various others.
3)
MP govt launches 'Jeevan Amrit Yojana' to boost Immune system
•Madhya Pradesh government has launched 'Jeevan Amrit Yojana' to boost the immune system of people to fight (COVID-19) disease. Under this yojana, the state government will freely distribute an ayurvedic product called 'Trikut Churna (means three peppers)', prepared by the AYUSH (Ayurveda, Yoga & Naturopathy, Unani, Siddha and Homoeopathy) Department of the state in collaboration with Laghu Vanopaj Sangh, in areas with corona infection. A target has been set to distribute this packet of 50 grams to 1 crore families of the state.
4)
ADB to support Maharashtra with $346 mn loan for power sector
•The Asian Development Bank (ADB) has approved a USD 346 million (around Rs 2,616 crore) loan to Maharashtra state government to provide reliable power connections in rural areas of Maharashtra. The loan will support the state government's high voltage distribution system (HVDS) program for new grid-connected rural agricultural customers in Maharashtra.
•Maharashtra is the second-most populous state in India, and about half of the state's labour force is engaged in agriculture and related activities in the rural areas. Providing efficient, reliable, and good quality power to rural agriculture customers in Maharashtra will improve agricultural productivity and efficiency in the electricity value chain
5)
IIT-D team develop COVID-19 dashboard 'PRACRITI'
•IIT Delhi team has developed a web-based COVID-19 dashboard named as "PRACRITI" (PRediction and Assessment of CoRona Infections and Transmission in India). This dashboard gives detailed state-wise and district-wise predictions of COVID-19 cases in India. This platform will be highly useful for healthcare bodies, local and central authorities, to efficiently plan for different future scenarios and resource allocation.
6)
India appoints new Ambassadors to Qatar, Bahrain
•Deepak Mittal has been appointed as the next Ambassador of India to the State of Qatar, while Piyush Srivastava goes to Bahrain in the same capacity. Both of them are 1998 batch Indian Foreign Service officers.
•Deepak Mittal is presently Joint Secretary in the Ministry of External Affairs. He will replace P. Kumaran, who is a 1992 Indian Foreign Service officer. Piyush Srivastava will replace Alok Kumar Sinha, who is a 1986 Indian Foreign Service officer.
7)
Suresh N Patel takes oath as vigilance commissioner of India
•Suresh N Patel took oath as the Vigilance Commissioner in the anti-corruption watchdog CVC. He took the oath of office by Central Vigilance Commissioner Sanjay Kothari through video conference. He will have a tenure of over two years, till late December 2022, in the CVC. Sharad Kumar is working as the other vigilance commissioner. The tenure of a vigilance commissioner is of four years or till the incumbent attains the age of 65 years.
•Prior to this, he worked as the executive director in Oriental Bank of Commerce before taking over as the Managing Director and CEO of Andhra Bank in 2015. He had been a member of the management committee of Indian Banks' Association, member of Bankers' Institute of Rural Development at NABARD, president, state-level Bankers' Committee in Andhra Pradesh and also the president of the Bankers' Institute of Rural and Entrepreneurship Development.
8)
Former finance secretary Rajiv Kumar becomes new chief of PESB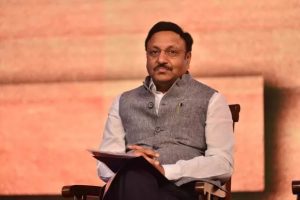 •The former finance secretary Rajiv Kumar was appointed as the Chairperson of the Public Enterprises Selection Board(PESB) for a period of 3 years. He is a 1984-batch IAS officer of Jharkhand cadre. His appointment is confirmed by Appointments Committee of Cabinet (ACC) headed by the Prime Minister Narendra Modi. He will replace Kapil Dev Tripathi who took over as the Secretary to the President Ram Nath Kovind.
9)
GoI appoints T.S. Tirumurti as next Ambassador of India to UN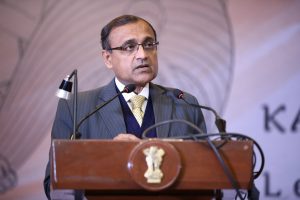 •The Government of India has appointed T.S. Tirumurti as the next Ambassador or Permanent Representative of India to the United Nations. He will replace Sayyad Akbaruddin as the Permanent Representative of India to the United Nations at New York.
•T.S. Tirumurti is an IFS officer of 1985 batch, presently serving as the Secretary in the Ministry of External Affairs.
10)
CRISIL cuts India's GDP growth at 1.8% from 3.5% for FY21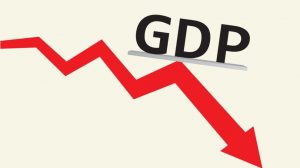 •Rating agency CRISIL has cut the GDP growth rate forecast for India for 2020-21 (FY21) to 1.8% from the previous prediction of 3.5%. CRISIL has projected a total loss of Rs 10 lakh crore or Rs 7,000 per person due to the impact of lockdowns to control COVID-19 pandemic.
11)
Moody's cuts India's GDP growth to 0.2% from 2.5%
•Moody's Investors Service has cut India's GDP growth forecast for the calendar year 2020 to 0.2%, from 2.5% projected in March. Moody's has predicted India's GDP growth rate to be 6.2% for 2021. Only China, India, and Indonesia are projected to witness economic growth in 2020 by Moody's. Moody's has cut its growth projection for India amid the nationwide lockdown due to the coronavirus pandemic.