1)
International Labour Day 2020 observed globally on 1 May
•International Labour Day 2020 observed globally on 1st May every year. It is also known as International Worker's Day and May Day. This day is observed to pay tribute to the contribution of workers across the world. It was only in the year 1891 when 1st May was announced formally to be observed as International Labour Day each year.
Origin of May Day in India
•In India, the first Labour Day or May Day was celebrated in Madras (now known as Chennai) by the Labour Kisan Party of Hindustan on May 1, 1923. It was also the first time when the Red Flag which symbolises Labour Day was used in India for the first time. In Hindi, Labour Day is also known as Kamgar Din or Antarrashtriya Shramik Diwas, Kamgar Divas in Marathi and Uzhaipalar Naal in Tamil.
History of International Labour Day:
•This is all started in 1886 when on 1st May when people in the United States of America started a strike to fix the working duration to a maximum of 8 hours per day. Soon, there was a bomb blast that took place on 4th May in Haymarket Square of Chicago in which many people died and many others were severely injured. In respect to those who died in the incident, the socialist pan-national organization started 1st May as International Labour Day that also promoted labour welfare throughout the world.
2)
NCSTC & DST launches "YASH" to fight against COVID-19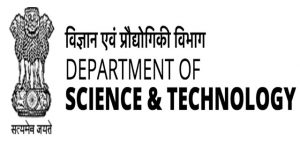 •National Council for Science & Technology Communication (NCSTC) and Department of Science & Technology (DST) has launched a programme on health and risk communication 'Year of Awareness on Science & Health (YASH)' with focus on COVID-19. It is a comprehensive science and health communication initiative to promote grass-root level response on health.
•The aim of the initiative is to encourage the public engagement and enable communities to increase their sense of awareness against COVID-19. By this, the governments can make informed decisions and manage associated risks. The YASH programme will help in improving risk understanding, indigenous knowledge, bring attitudinal changes, to cope with courage and confidence.
3)
MoC launches PMU for timely operationalisation of coal mines
•A Project Monitoring Unit (PMU) has been launched by the Ministry of Coal (MoC). The Project Monitoring Unit aims to facilitate early operationalisation of coal mines which have been allocated by the Central Government. It will help the Coal mines allocatees in attaining various clearances required from the Central/State government authorities in order to operationalise the mines and hence, will promote Ease of Doing Business in the coal industry.
•The Coal mines allocatees have been urged to use the services of the Consultant in solving their issues in order to resume coal production at the earliest. Hence, the Project Monitoring Unit (PMU) will help in advancing the production as well as the business environment in the coal industry.
4)
Manipur black rice & Gorakhpur terracotta gets GI tag
•Black rice of Manipur, also called the Chak-Hao, Gorakhpur Terracotta and Kadalai Mittai of Kovilpatti bagged Geographical Indication tag. The application for Chak-Hao was filed by the Consortium of Producers of Chak-Hao (Black Rice), Manipur and was facilitated by the Department of Agriculture, Government of Manipur and the North Eastern Regional Agricultural Marketing Corporation Limited (NERAMAC). In the case of Gorakhpur terracotta, the application was filed by Laxmi Terracotta Murtikala Kendra in Uttar Pradesh.
What is Black Rice?
•This rice variety has a deep black colour and is higher by weight than that of other coloured rice varieties like brown rice, etc. The rice has higher weight and is black in colour mainly due to the anthocyanin agent. The rice is suitable for creating a dessert, porridge.
What is Gorakhpur Terracotta?
•The terracotta of Gorakhpur is centuries old. The potters of the town make animal figures like elephants, horses. Every piece of arts created has more toil and has earned less remuneration so far.
What is Kovilpatti Kadalai Mittai?
•Kadalai Mittai is a peanut candy made in southern parts of Tamil Nadu. The candy is prepared from groundnut and jaggery. The water is exclusively used from the river Thamirabarani.
5)
Chhattisgarh gives maximum jobs under MGNREGA amid lockdown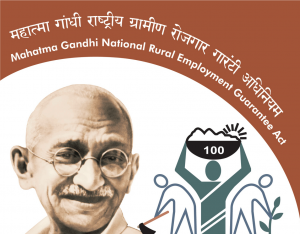 •Chhattisgarh has topped the list of states in terms of providing jobs under the Mahatma Gandhi National Rural Employment Guarantee Act (MGNREGA) amid the nationwide lockdown due to COVID-19 pandemic. Total of 18.52 lakh labourers were employed in Chhattisgarh, in state's effort of reviving rural economy and safeguarding the livelihood of the people.
•According to the data of Ministry of Rural Development, Chhattisgarh accounts for nearly 24% of the total MGNREGA jobs generated all over the country. As per the data, despite lockdown, a total of 18,51,536 workers carried out MNREGS day jobs in 9,883 gram panchayats of Chhattisgarh.
6)
"Ramayana" becomes Highest Viewed Entertainment Programme Globally
•India's epic mythological saga of the 1980s, 'Ramayan' has created the world record of Highest Viewed Entertainment Programme Globally. On 16th April, 2020, the mythological show was watched by 7.7 crore viewers all over the world.
•India's epic mythological saga "Ramayana" was written and directed by Ramanand Sagar. In 2003, the show made its name in the Limca Book of Records for "the most watched mythological series in the world."
7)
Extraordinary Virtual G20 Digital Economy Ministers Summit
•An Extraordinary Virtual G20 Digital Economy Ministers summit was held under the presidency of Saudi Arabia. Union Minister for Law & Justice, Communications and Electronics & IT, Shri Ravi Shankar Prasad represented India in the virtual summit. The virtual summit also featured the participation of Digital Ministers of 19 other G20 Members, invited countries and International Organisations.
•At the meeting, the G20 Digital Economy Task Force COVID-19 Ministerial Statement appealed for a coordinated global Digital response in order to fight the COVID-19 pandemic and protect people. These responses comprised of measures to bolster Communication infrastructure as well as network connectivity, Non-personal data exchange in a secured manner. It also emphasized on the use of Digital Solutions for Healthcare, cyber secured world as well as ways to strengthen resilience of businesses.
8)
Shikha Sharma appointed as advisor of Google Pay India
•Former Axis Bank CEO, Shikha Sharma named advisor to Google Pay India. Google Pay is one of the leading apps on Unified Payments Payments Interface (UPI), battling with the likes of Amazon Pay, Paytm, etc.
•Sharma's appointment could be a way forward for Google Pay India's attempt at a card-based offering, which could be launched soon. Sharma quit ICICI Bank in 2008 to join Axis Bank. She steered Axis Bank till 2018 and transformed it into a major banking entity of the country. Sharma also serves in the board of IT major Tech Mahindra as an independent director.
8)
IIT Madras Professor T Pradeep selected for Nikkei Asia Prize 2020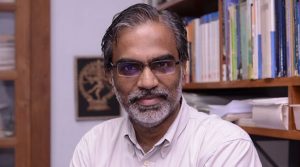 An IIT Madras Professor Thalappil Pradeep has been selected for the Nikkei Asia Prize 2020. Professor Thalappil Pradeep will be conferred with the Nikkei Asia Prize 2020 in the category of 'Science and Technology'. He would be honoured with the prize for his pioneering work in nanotechnology-based water purification. Complete list of winners of the prize is as follows:
•Science and Technology: Professor Thalappil Pradeep (India)
•Culture and Community: Ram Prasad Kadel (Nepal)
•Economic and Business Innovation: Anthony Tan (Malaysia) & Tan Hooi Ling (Malaysia)
Professor Thalappil Pradeep has worked on the nanotechnology-enabled water filters which can deliver potable clean water for 2 paisa per litre in India. He was recently awarded by the government of India with the highest civilian honour of the country i.e. Padma Shri Award.
The Nikkei Asia Prizes recognizes those individuals who have contributed to the region's sustainable development and to a creation of a better future of Asia. The prize is conferred annually in three areas i.e. "Economic and Business Innovation", "Science and Technology", and "Culture and Community".
9)
Thangjam Dhabali Singh conferred 'Order of Rising Sun' by Japan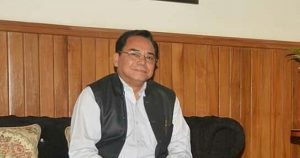 •Manipuri doctor, Thangjam Dhabali Singh conferred 'Order of Rising Sun' by Japan government. This award is given for him to promoting a better understanding of Japan in India and deepening ties between the two countries.
•Thangjam Dhabali Singh, an allopathic doctor by profession and founder of the Manipur Tourism Forum (MTF). He had organised the 70th anniversary of the Battle of Imphal of the Second World War. Several Japanese citizens, including officials from the Embassy of Japan in India, had participated in the event.
10)
FIFA launches #WeWillWin campaign to pay tribute to health workers
•Fédération Internationale de Football Association(FIFA) has launched a campaign called "#WeWillWin". Through this campaign FIFA tribute a special video to health workers and other professionals who ensure the society continues to function among COVID-19 pandemic. Former India football captain Bhaichung Bhutia who is also featured among 50 past and present football stars.