1)
Chandigarh launches App "CHDCOVID" to provide COVID-19 information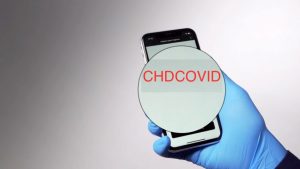 •Chandigarh government has launched a new mobile app named "CHDCOVID" to provide COVID-19 related information. The app has been developed in-house by the Society for Promotion of IT in Chandigarh (SPIC). The app will act as a single point platform where people can access all the guidelines, orders and notifications issued by Administration and Government of India.
2)
Bamboo Conclave held via Video Conferencing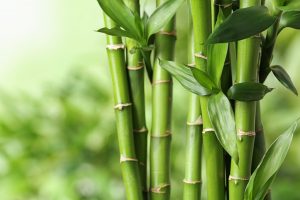 •A Bamboo Conclave was held through Video Conference and featured the participation of representatives of Ministry of Development of North Eastern Region (DoNER), the Union Ministry of Agriculture and various other stakeholders from different sectors. The conclave was addressed by Union Minister of State (I/C) Development of North Eastern Region (DoNER), Dr Jitendra Singh. While addressing the conclave, the minister emphasized on the importance of Bamboo to India's Post- COVID economy and also stated that Bamboo will provide India an opportunity to evolve as an economic power with the support of its Bamboo resources.
•Jitendra Singh also deliberated on the Ministry of DoNER' plans to promote bamboo manufacturing and trade, as well as working out the practicability of Public Private Partnership (PPP) in this sector.
3)
National Gallery of Modern Art presents "NGMA KE SANGRAH SE"
•National Gallery of Modern Art, New Delhi has presented a virtual program "NGMA KE SANGRAH SE". For the current week, the theme of the virtual program is "ARTIST BY ARTISTS" and dedicated it to Gurudev Rabindranath Tagore as it coincides with his 159th birth anniversary on 7th May 2020. During the program "NGMA KE SANGRAH SE", NGMA will display the rarely seen jewels from its repository.
•Various other exciting and thought-provoking themes are planned for the coming days. These kind of virtual programs as well as exhibitions will provide art lovers, artists, art connoisseurs, students, teachers, an opportunity to see the rarely presented artworks from their homes. It would be based on various weekly/ daily themes from NGMA's prestigious collections.
4)
Lt Gen Raj Shukla assumes charge of ARTRAC
•Lieutenant General Raj Shukla assumed command of the Army Training Command (ARTRAC). General Shukla was commissioned into the Regiment of Artillery in December 1982. He commanded a Medium Regiment in the Eastern / Desert Theatres, an Infantry Brigade in counter-insurgency operations, an Infantry Division along the LoC in Kashmir and a Corps along the Western Borders.
•General Shukla has served two tenures at the Military Operations Directorate and as the Director-General, Perspective Planning at Army HQ. He has also been Commandant of the Indian Army War College.
5)
Indian Navy launches Operation "Samudra Setu"
•An operation named "Samudra Setu" has been launched by the Indian Navy. "Samudra Setu" means "Sea Bridge". This operation is a part of India's effort to bring back Indian citizens who are stranded overseas amid COVID-19 pandemic. The whole operation will be executed in close coordination with Ministries of Defence, External Affairs, Home Affairs, Health including various other agencies of the Government of India and State governments.
•As part of Phase-1 of operation "Samudra Setu", Indian Naval Ships Jalashwa and Magar are presently proceeding to the port of Malè, Republic of Maldives to start evacuation operations from 08 May 2020. Indian Navy has planned to evacuate a total of 1000 persons during the first trip. To overcome the unique challenges associated with COVID-19 strict protocols have also been stipulated.
6)
Ashok Michael Pinto nominates as US representative to IBRD
•United States President, Donald Trump has nominated Indian-American lawyer Ashok Michael Pinto as US representative to World Bank's lending arm International Bank for Reconstruction and Development (IBRD). He was nominated as US Alternate Executive Director of IBRD for a period of 2 years. He currently serves as Counsellor to the Under Secretary for International Affairs at the United States (US) Department of the Treasury.
7)
The Marcus Wallenberg Prize 2020 announced
•Joseph J Landsberg, Richard H Waring and Nicholas C Coops, share the 2020 Marcus Wallenberg Prize for forest sector' for 3-PG (Physiological Principles Predicting Growth), a model to predict forest growth in a changing climate. The prize 2020 will be presented by King Carl Gustaf XVI of Sweden during a ceremony in Stockholm, Sweden & the prize money is 2 million Kronor.
8)
Vladimir Putin honoured World War II medal to Kim Jong-un
•Russian President Vladimir Putin has awarded North Korean Leader Kim Jong-un a commemorative war medal marking the 75th anniversary of the victory over Nazi Germany.
•The World War II medal was awarded to the North Korean leader Kim Jong-un for his role in preserving the memory of Soviet soldiers who died on North Korean territory. In 2019, Russia invited Kim to visit Moscow on May 9, 2020, to attend the military parade marking the 75th anniversary of the victory. Alexander Matsegora, Russia's ambassador in North Korea, presented the award to the North Korea Foreign Minister Ri Son-gwon.
9)
Saurabh Lodha gets Young Career Award in Nano Sci. & Tech. 2020
•IIT Bombay Professor Saurabh Lodha has been honoured with the Young Career Award in Nano Science & Technology for the year 2020. The Young Career Award in Nano Science & Technology is instituted by the Department of Science and Technology (DST), Govt. of India. He has been honoured with this award for his pioneering contributions in the development of logic transistor technologies past silicon and nanoelectronic devices based on two-dimensional Van der Waals materials.
10)
CSIR-IGIB partners with TATA Sons for licensing KNOWHOW for FELUDA
•Institute of Genomics and Integrative Biology (IGIB), constituent lab of CSIR, has signed a MoU with TATA Sons for licensing of KNOWHOW for FELUDA in order to execute rapid diagnosis of COVID-19. The MoU aims to provide license which will enable transfer of the knowledge for scaling up the KNOWHOW in the form of a kit in order to employ it for COVID-19 testing on ground as soon as possible. Hence, as per MoU, CSIR-IGIB will now work along with TATA Sons to bring FELUDA for widespread use at the earliest.
•FNCAS9 Editor Linked Uniform Detection Assay (FELUDA) has been designed to alleviate the current COVID-19 situation and cater to mass testing. The main advantages of FELUDA is its affordability, relative ease of use as well as non-dependency on expensive Q-PCR machines.
11)
DRDO develops Ultra Violet Disinfection Tower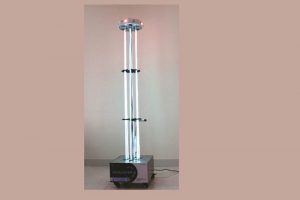 •An Ultra Violet (UV) Disinfection Tower has been developed by the Laser Science & Technology Centre (LASTEC), a premier laboratory of Defence Research and Development Organisation (DRDO). The UV Disinfection Tower has been developed to achieve rapid and chemical free disinfection of high infection prone areas. It is a UV based area sanitiser which is beneficial for high tech surfaces such as electronic equipment, computers and other gadgets in laboratories as well as offices that are not suitable for disinfection with chemical methods.
•The UV based area sanitiser may be operated remotely through laptop/mobile phone with the help of wifi link and would be also effective for areas with large flow of people such as shopping malls, factories, metros, airports, hotels, offices, etc. It has also the facility of getting switched off on accidental opening of room or human intervention.