1)
Vesak Day 2020 observed globally on 7 May
•Vesak Day 2020 is observed globally on 7 May. Vesak, the Day of Full Moon is the most sacred day to the Buddhists all over the world. On this day, Lord Gautham Buddha attained enlightenment. The Day is commemorated by the United Nations every year.
2)
NITI Aayog launches 'Surakshit Dada-Dadi & Nana-Nani Abhiyan'
•NITI Aayog has virtually launched a campaign in association with Piramal Foundation to protect senior citizens during COVID-19. The campaign has been titled as "Surakshit Dada-Dadi & Nana-Nani Abhiyan". This newly launched campaign aims to ensure the well-being of senior citizens during the COVID-19 pandemic. The well-being of senior citizens will be ensured by creating awareness about various aspects such as senior citizens' health and lifestyle, along with preventive measures as well as requisite behavioral changes in view of the COVID-19 pandemic.
•The "Surakshit Dada-Dadi & Nana-Nani Abhiyan" targets to cover 2.9 million senior citizens in 25 #AspirationalDistricts across various states such as Assam, Bihar, Jharkhand, MP, Maharashtra, Rajasthan & Uttar Pradesh.
3)
UP govt launches 'Ayush Kavach-Covid' App
•Uttar Pradesh government has launched 'Ayush Kavach-COVID' app to help people get health remedies which can be useful in the fight against COVID-19. The app has been developed by AYUSH ministry.
•The 'Ayush Kavach-COVID' App will provide s for measures to boost immunity based on natural resources. The app is designed to tell users how commonly available kitchen ingredients such as cinnamon, tulsi and clove can be used to enhance the body's immunity to fight against COVID-19. It also offers users the opportunity to seek advice from experts.
4)
HP govt to starts 'Nigah' to educate family members of migrant returnees
•Himachal Pradesh state government plans to launch a new programme 'Nigah'. In this programme, the state government educate the family members of the people coming to the state from other parts of the country.
•The programme will deploy ASHA(Accredited Social Health Activist) workers, health and Anganwadi workers to create general awareness in maintaining social distancing during home quarantine, to save themselves from any possible infection.
5)
Tarun Bajaj becomes new director on RBI Central Board
•Economic Affairs Secretary, Tarun Bajaj becomes new director on Central Board of the Reserve Bank of India(RBI). His appointment is confirmed by the Government of India. He is a 1988 batch Indian Administration Service(IAS) officer. He will replace Atanu Chakraborty, who retired on April 30.
•Prior to taking over as Economic Affairs Secretary, Bajaj was the Additional Secretary in Prime Minister's Office. Before joining the Prime Minister's Office in 2015, Bajaj was Joint Secretary in the Economic Affairs Department, looking after multilateral funding agencies division.
6)
DPS Negi takes charge as Director General to Labour Bureau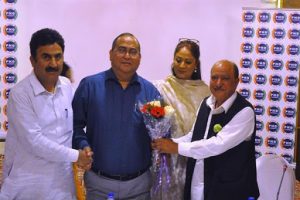 •Indian Economic Services officer, DPS Negi took charge as Director-General of Labour Bureau in the Ministry of Labour and Employment. Besides this, Negi also assumed charge as Senior Labour & Employment Advisor of the ministry. He is an Indian Economic Services (IES) officer of the 1985 batch. Prior to this new assignment, Negi served as Advisor Finance (MSME).
•About Labour Bureau: Labour Bureau collects and analyses data related to workers, employment, and retail inflation.
7)
Adhir Ranjan Chowdhury reappointed PAC chairperson
•Adhir Ranjan Chowdhury, Congress leader in Lok Sabha has been reappointed as chairperson of the Parliament's public accounts committee (PAC). He was reappointed the chairman of the committee by Lok Sabha Speaker Om Birla.
8)
A book titled Vijyant at Kargil: The Life of a Kargil War Hero, released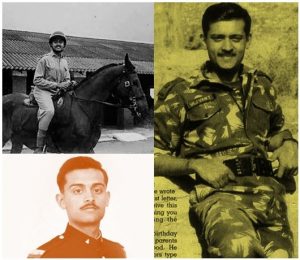 •The book titled 'Vijyant at Kargil: The Life of a Kargil Hero' has been released. This book is a biography of Vir Chakra awardee(posthumously) Captain Vijyant Thapar. This book is authored by Vijyant's father Colonel VN Thapar and writer Neha Dwivedi, a martyr's daughter. This book shows the journey of Vijyant Thapar to join the Indian Military Academy and the experiences that shaped him into a fine officer.
9)
Gurudev:Journey of the Maestro through his visual vocabulary
•The National Gallery of Modern Art has organised a virtual tour to commemorate the 159th birth anniversary of Gurudev Rabindranath Tagore. The Virtual Tour has been titled as "Gurudev: Journey of the Maestro through his visual vocabulary". The virtual tour will give opportunity to have a glimpse of 102 artworks created by versatile genius.
•Rabindranath Tagore was a poet, novelist and painter. He was renowned for being the first Indian to be awarded the Nobel Prize for Literature in 1913 for his novel 'Geetanjali'. He also wrote the National Anthems of India and Bangladesh.