1)
World Migratory Bird Day observed globally on 9 May
•World Migratory Bird Day is observed globally on 9 May every year. The aim of the day is to raise awareness of migratory birds and the importance of international cooperation to conserve them. This time the theme of World Migratory Bird Day 2020 is "Birds Connect Our World". The theme highlights the importance of conserving and restoring the ecological connectivity and integrity of ecosystems that support the natural cycles that are essential for the survival and well-being of migratory birds.
•This day is organized by a collaborative partnership among two UN treaties the Convention on Migratory Species (CMS) and the African-Eurasian Migratory Waterbird Agreement (AEWA) and the Colorado-based non-profit organization, Environment for the Americas (EFTA). This day is a global campaign dedicated to raising awareness of migratory birds and the need for international cooperation to conserve them.
2)
Nation celebrates 480th birth anniversary of Maharana Pratap
•Nation celebrates 480th birth anniversary of Maharana Pratap on 9 May. He was Born on 9 May 1540. To honour of the brave king, Maharana Pratap Jayanti is celebrated every year on 9 May.
3)
Defence Minister inaugurates new road to Kailash Mansarovar
•Defence Minister Rajnath Singh has inaugurated new 80-km road in Uttarakhand which connects close to the Line of Actual Control (LAC) and opens a new route for Kailash Mansarovar yatra via Lipulekh Pass. The Border Roads Organisation (BRO) achieved road connectivity from Dharchula to Lipulekh (China Border) known as Kailash-Mansarovar Yatra Route.
•The biggest advantage of the new route over the earlier ones is that it is the shortest and cheapest route with just one-fifth distance of road travel as compared to others. There is no air travel involved and the majority of the travel, 84%, is in India and only 16% in China compared to other routes where 80% of road travel is in China.
4)
UP goverment launches "Pravasi Raahat Mitra" App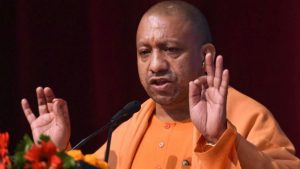 •Uttar Pradesh goverment has launched a "Pravasi Raahat Mitra" App to connect migrants with schemes and jobs. The app, developed in coordination with the United Nations Development Programme (UNDP) to keep a watch on the migrants' health, will also connect them to government schemes and collect their data to help them get a job in accordance with their skills.
•With the help of this app, the government will be able to know about the status of Covid-19 screening, bank account number, educational qualification and other details about migrant labourers put up in shelter homes and those who have reached their homes directly. The app will also help in working out schemes for their welfare.
5)
Moody's cuts India's GDP growth to "zero" in FY21
•Moody's cuts down India's Gross Domestic Product(GDP) growth to "zero" for the current fiscal 2020-21. Its previous estimate was 2.6%. In 2021-22 India's GDP growth rate will bounce back to 6.6%. The negative outlook reflects an increase in risk that economic growth remains significantly lower than in the past & is triggered by COVID-19. The weakening of fiscal metrics could lead to a downgrade, which will affect investment flow in India.
6)
India signs MoUs with Russia for coking coal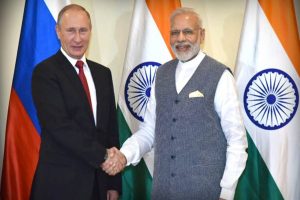 •Coal India signed MOUs with two Russian entities within the areas of coking coal mining within the Russian Far East and therefore the Arctic Region. The first MOUs was signed with Far Eastern Agency for Attracting Investments and Supporting Exports (FEAAISE), Russia and the second MoU was signed with Eastern Mining Company (FEMC) of Russian Federation for exploring, identifying, sourcing, negotiating and consummating interdependent investment opportunities within the mining sector within the Russian Far East .
•India is seeking a long-term agreement for supply of crude oil from Russia as it seeks to diversify its sources for hydrocarbons. Both the countries has begun negotiations on long-term assured supplies of petroleum , especially from Russia's Far East , and has also invited Russian companies, particularly in gas business, gas infrastructure and petrochemicals, to invest in India.
7)
TRIFED signs MoU with AOL to promote tribal enterprises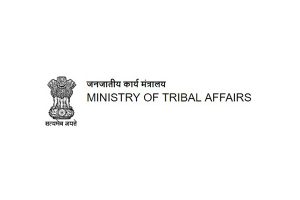 •Tribal Cooperative Marketing Development Federation of India (TRIFED) under the Ministry of Tribal Affairs and Art Of Living(AOL) has signed a Memorandum of Understanding to collaborate in programmes of each organisation for promoting Tribal Enterprises.
•The Art of Living Foundation has agreed to provide Free Ration Kits to Needy Tribes India Artisans. TRIFED Regional Offices have compiled the list of needy tribal artisans and have identified 9,409 needy tribal artisans located across the country for distribution of ration kits under "I Stand With Humanity campaign" of AOL.
8)
Defence Ministry signs pact with Tata Power to modernise 37 Airfields
•The Ministry of Defence has signed a pact with the TATA POWER SED to modernize infrastructure of 37 airfields of Indian Air Force. The total cost of the project is estimated to be around Rs 1,200 crore.
•The contract has been signed in Two Phases. Under 1st-Phase of the contract is to Modernization of Airfield Infrastructure, the airfields of the Indian Air Force were upgraded.
•Under 2nd-Phase, the navigational aids and infrastructure are to be upgraded. The 2nd-phase also includes installation and commissioning of modern airfield equipment such as Cat-II Instrument Landing System and Air Field Lightning System. The modern equipment are to be directly connected to Air Traffic Control. This will provide excellent control of airfield system. Under the project, the first modern airfield system was set up at Bhatinda.
9)
Kumar Sangakkara set for 2nd term as MCC President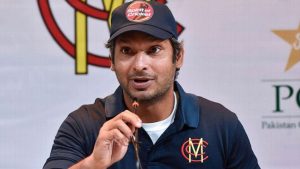 •Former Sri Lanka skipper Kumar Sangakkara is set to serve his second term as the president of Marylebone Cricket Club (MCC). He became the first non-British President of the club when he assumed office on October 1 last year. Sangakkara is all set to enter an elite list of people who have served multiple terms.
•Presidents of MCC traditionally serve only a 12-month term, but during the first and second World War, Lord Hawke (1914-18) and Stanley Christopherson (1939-45) both served for longer periods.