1)
FM announces 2nd tranche of measures for "Aatmanirbhar Bharat Abhiyan"
•Union Finance Minister Nirmala Sitharaman has announced the details of the 2nd tranche of Economic Relief Package for "Aatmanirbhar Bharat Abhiyan" amid COVID-19 pandemic. This 2nd tranche is the part of economic package of Rs 20 lakh crore has been announced with the prime objective of making India self-reliant.
•During her address, the minister mentioned that the second tranche of Economic Relief Package for "Aatmanirbhar Bharat Abhiyan" is dedicated to migrant workers, street vendors, small traders, self employed people & small farmers.
•During her address, she mentioned that the 2nd tranche comprises of 9 different measures according to the given composition: 3 related to migrant workers, one related to shishu loan within mudra, one related to street vendors, one for housing, one related to employment generation largely for tribals, and two related to farmers.
2)
J&K & Haryana to provide tap connections till 2022
•The Jammu and Kashmir administration and Haryana Government have framed a plan to implement the Jal Jeevan mission to provide tap connections to every rural household by 2022. The Jal Jeevan Mission aims to provide drinking water to every household.
Jammu and Kashmir:
•Jammu and Kashmir will receive 680 crores for the Jal Jeevan Mission. So far, 5.75 lakhs have been covered out of 18.17 lakh households. he Territory plans to cover 1.76 lakh households by 2020-21. J&K will use the help of 98 water testing laboratories to achieve the mission.
Haryana:
•The Haryana Government has provided 1.05 lakh tap connections in the year 2019-20 under the mission. There are 28.94 households in Haryana. Out of these, 18.83 lakhs already have tap water connections and 10.11 lakh households are to be covered. In order to achieve this, the Haryana Government will take help from 44 NABL accredited laboratories in the state.
3)
NDB approves USD 1 bn Emergency Assistance Program Loan to India
•Emergency Assistance Program Loan of USD 1 billion has been approved by the New Development Bank (NDB) to India. The Emergency Assistance Program Loan aims to support the Government of India in its attempt to curb the spread of COVID-19 as well as to minimize the human, social and economic losses caused by the COVID-19 outbreak. This is NDB's second emergency assistance program in order to help its member countries to fight COVID-19.
•The program will help India by providing critical healthcare resources and strengthening the social safety net which will improve the resilience of public health sector and health emergency response systems, and facilitate the socio-economic recovery in India.
4)
Uttarakhand CM launches 'HOPE' portal to help unemployed youth
•Uttarakhand Chief Minister Trivendra Singh Rawat has launched "HOPE" (Helping Out People Everywhere) portal to help unemployed youth to get jobs opportunities. The portal will be used to collect the data on the youths of the state who are staying in as well as the recently returned migrant youths.
•This platform will help unemployed youths for job seeking and skill development. The database in the portal will help employers to find suitable candidates for their requirements. The employers will get knowledge about the candidates like where they worked. When the database is ready it'll be linked with the Mukhya Mantri Swarojgar Yojana.
5)
Indian Railways makes Aarogya Setu app mandatory for passengers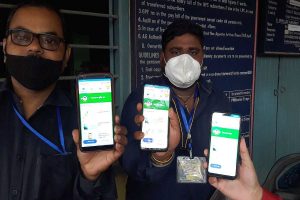 •The Indian Railways has made the Aarogya Setu app mandatory for the passengers to travel by train. According to the announcement made by the Indian Railways, it has become mandatory for passengers to download Aarogya Setu application in their mobile phones, before starting their journey.
•"Aarogya Setu" is the official COVID-19 tracking app that has been launched by the Government of India. It has been developed by the National e-Governance Division of the Ministry of Electronics and Information Technology in association with the Ministry of Health and Family Welfare.
6)
US' CDC commits $3.6 million to assist Government of India
•An assistance of $3.6 million to India has been committed by the US Centers for Disease Control and Prevention (CDC). The amount aims to enhance India's response to the COVID-19 epidemic. It will also led to prevention, preparedness, and response activities in India. It will also help India in its effort to increase the laboratory capacity for SARS-COV-2 testing.
7)
Italy develops 'iFeel-You' bracelet for social distancing
•The Genoa-based Italian Institute of Technology (IIT) has developed 'iFeel-You' bracelet for social distancing. This bracelet will help users respect social distancing rules. The bracelet has been developed as the measures for safeguarding against the coronavirus lockdown is being gradually lifted.
•This bracelet uses a radio signal only when another bracelet is approaching, it does not use GPS and therefore does not keep track of user locations. It just reminds us when needed that we are not observing social distancing rules.
8)
V. Vidyavathi becomes new DG of Archaeological Survey of India
•IAS officer V. Vidyavathi is appointed as the new Director-General of Archaeological Survey of India(ASI) effective from 12th May 2020. She is a 1991 batch Karnataka cadre officer.
•Vidyavathi will be serving in the rank of Additional Secretary to the Government of India. Her appointment is confirmed by the order of the Appointments Committee of the Cabinet headed by Prime Minister Narendra Modi.
9)
Bangalore Airport wins SKYTRAX Award for Best Regional Airport
•The Kempegowda International Airport, Bengaluru has won the SKYTRAX Award 2020. The airport was chosen as the Best Regional Airport in India and Central Asia by the customers at the 2020 World Airport Awards.
•Changi Airport, Singapore was voted the World's Best Airport for 8th consecutive year, while Tokyo Haneda Airport was voted the World's Cleanest Airport, and Paris Orly Airport was voted the World's Most Improved Airport at the 2020 World Airport Awards. Chhatrapati Shivaji Maharaj International Airport, Mumbai was voted as Best Airport Staff in India & Central Asia.
•The World Airport Awards began in 1999 after Skytrax launched its first global "Airport customer satisfaction" survey. A central directive of the survey is for customers to make their own, personal choices as to which airport they consider to be the best, underlining the brand as the Passenger's Choice Awards.
10)
India ranks 74th on WEF Global Energy Transition Index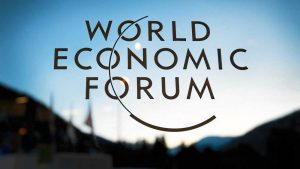 •India has been ranked at 74th position on the Global 'Energy Transition Index' by the World Economic Forum (WEF). India has moved up two positions with improvements on all key parameters of economic growth, energy security and environmental sustainability. India is one of the few countries in the world to have made consistent year-on-year progress since 2015.
•Sweden has topped the "Energy Transition Index (ETI)". Switzerland and Finland are on 2nd and 3rd rank respectively.