1)
Odisha cabinet gives state anthem status to "Bande Utkala Janani"
•The state cabinet of Odisha has adopted "Bande Utklala Janani" or Glory to mother Utkala as the anthem of Odisha through video-conferencing. The anthem has been written by Kantakabi Laxmikanta Mohapatra in 1912. In 1994 the Assembly of Odisha was set on to sing "Bande Utkala Janani" at the end of every session and considered to make it the anthem of the state. The song reflects the glory and natural beauty of Odisha.
2)
MP launches urban street vendor welfare programme
•Chief Minister of Madhya Pradesh, Shivraj Singh Chouhan has started Street Vendor Registration Portal http://www.mpurban.gov.in/ and "Mukhyamantri Shahri Path Vyavsayi Utthan Yojana" and transferred Rs 300 crore to urban local bodies.
•Prime Minister Narendra Modi for starting Pradhan Mantri Path Vikreta Aatmanirbhar Nidhi Karyakram along with this Shehri Path Vyavasayi Utthan Yojana will commence in order to benefit the state's urban businessmen under which small businessmen or vendors will be given Rs 10,000 in the form of working capital. The current COVID-19 situation, for development purposes, the Government has provided Rs 1,555 crore to 22,800 Gram Panchayats.
3)
CBIC launches flagship programme "Turant Customs"
•Central Board of Indirect Taxes and Customs (CBIC) has launched its flagship programme "Turant Customs". Turant Customs is a mega reform for the ease of doing business. The programme has been launched at Bengaluru and Chennai to take a leap forward to take advantage of the technology for faster Customs clearance of imported goods. With the initiation of programme at Bengaluru and Chennai, it marks the first phase of the All India roll out which would get completed by 31st December 2020.
•Under the "Turant Customs" programme, importers will avail benefits with the elimination of routine interface with the Customs officers which will provide uniformity in assessment across the country. The Customs officers located outside the port of import will clear the goods from Customs after doing faceless assessment remotely. Under this programme, the goods imported at Chennai may be assessed by the Customs officers located at Bengaluru and vice versa, as assigned by the Customs' automated system.
4)
Manipur CM N. Biren Singh inaugurates "Plant Health Clinic"
•Chief Minister of Manipur N. Biren Singh has inaugurated "Plant Health Clinic" at the Directorate of Horticulture and Soil Conservation, Imphal. The aim to open the clinic is to boost the economic growth of Manipur through agriculture and horticulture. Along with the clinic, the Chief Minister also launched a mobile soil testing laboratory van.
•The state government has decided to give more emphasis on agriculture and horticulture sectors in this hour of the pandemic COVID-19. The initiative taken up by the department to set up such a plant clinic will provide plant health diagnostic services to farmers.
5)
IAF develops rescue pod "ARPIT" for evacuation
•Indian Air Force has indigenously designed, developed and manufactured an Airborne Rescue Pod for Isolated Transportation (ARPIT). This pod will help for the evacuation of critical patients with infectious diseases including COVID-19 from high altitude area, isolated and remote areas. The system has been formed as a lightweight isolation system made from aviation certified material.
•The ARPIT Design requirements have been evolved and are based on the guidelines issued by Ministry of Health and Family Welfare (MoHFW), National Accreditation Board for Hospitals & Healthcare Providers (NABH) and Centre for Disease Control (CDC), USA. The ARPIT pod has been developed at a cost of Rs. 60,000.
6)
Union Minister Jitendra Singh launches "COVID BEEP" app for COVID-19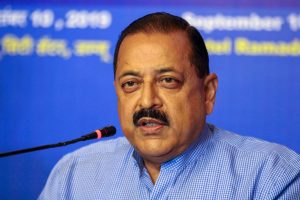 •Union Minister Jitendra Singh has launched 'COVID BEEP' app, India's 1st indigenous wireless physiological parameters monitoring system facilitated for COVID-19 affected patients. "COVID BEEP" stands for Continuous Oxygenation & Vital Information Detection Biomed ECIL ESIC Pod.
•'COVID BEEP' has developed by Employees' State Insurance Corporation (ESIC) medical college, Hyderabad in collaboration with Indian Institute of Technology (IIT) Hyderabad and the Department of Atomic Energy. The COVID BEEP has incorporated NIBP (non-invasive blood pressure) monitoring, ECG (electrocardiogram) monitoring and the respiratory rate. It will greatly reduce the transmission risk as well as help save resources like personal protective equipment (PPEs).
7)
Rajasthan Goverment launches "Raj Kaushal Portal"
•"Raj Kaushal Portal" and "Online Shramik Employment Exchange" has been launched by the Rajasthan Goverment. The portal has been developed by the department of Information and Technology (IT) and Rajasthan Skill & Livelihoods Development Corporation (RSLDC). The "Raj Kaushal Portal" aims to improve availability of opportunities for the migrated workers and hence acts as a bridge between industry and labourers.
•The portal aims to overcome the labour shortage faced by the industries by making it easier for the workers to get employment who are suffering from livelihood losses. The "Online Shramik Employment Exchange" comprises of data of over 12 lakh migrant workers including registered workers of planning offices and building and other construction boards. It also contains data of more than 53 lakh workers and manpower trained in RSLDC and ITI.
8)
"Gairsain" becomes summer capital of Uttarakhand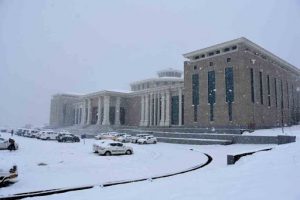 •Gairsain in Chamoli district has been formally declared as the summer capital of Uttarakhand. The announcement was made after the assent from the governor Baby Rani Maurya was received in order to declare Gairsain the summer capital of Uttarakhand. Also, the declaration of a summer capital in the region is expected to expedite the development of the hilly areas.
•Earlier in March 2020, during the budget session of Uttarakhand, Chief Minister Trivendra Singh Rawat made the announcement about Gairsain being made the summer capital of Uttarakhand. He dedicated the summer capital status to Gairsain to thousands of men and women of Uttarakhand who fought for its statehood. Gairsain is a tehsil in Chamoli district which is located about 270-km from existing temporary capital of Dehradun.
9)
Tech Mahindra signs UN Global Compact Initiative to curtail emissions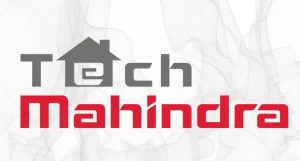 •Tech Mahindra has signed a joint declaration with UN Global Compact and hence joined 155 global companies in calling for policies to build resilience against future shocks by supporting the activities targeted to hold global temperature rise to within 1.5°C above pre-industrial levels, in order to reach net-zero emissions before 2050. Tech Mahindra seeks to reduce carbon footprint and emissions by moving towards a zero-carbon resilient economy. It will achieve its objective with the use of new-age technologies such as internet of things, artificial intelligence and blockchain.
•These 155 global companies from across 34 sectors have a combined market capitalization of more than $2.4 trillion, representing five million employees. The business voices of the above signatories will be convened by the Science Based Targets Initiative (SBTi) and its business ambition for 1.5°C campaign partners, the UN Global Compact and the We Mean Business coalition.
10)
New Zealand declares itself free from "Coronavirus"
•The Health Ministry of South-Pacific nation, New Zealand has declared that the nation has become free from "Coronavirus". The announcement was made when the last person who was being monitored for coronavirus was released from isolation and regarded as recovered. Hence, New Zealand has announced to lift all the coronavirus measures that were implemented in the country and move to national alert level 1 from midnight on 9 June 2020.
•After lifting the measures, public and private events as well as the retail and hospitality industries and all public transport would be able to resume without social distancing norms. Country has decided to keep the borders remain closed to foreigners. New Zealand achieved this milestone after 75 days of restrictions including about seven weeks of a strict lockdown during which most businesses were shut and everyone except essential workers had to stay at home.
11)
Javed Akhtar becomes 1st Indian to receive Richard Dawkins Award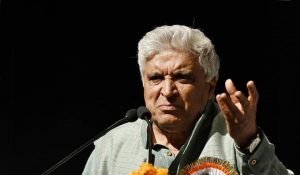 •Poet, lyricist and writer Javed Akhtar has honoured with the prestigious Richard Dawkins Award for 2020. He became the 1st Indian to be given the honour for critical thinking, holding religious dogma up to scrutiny, advancing human progress and humanist values. The award recognises a distinguished individual from the field of science, scholarship, education, or entertainment, who publicly proclaims the values of secularism and rationalism and upholding scientific truth.
12)
Kiran M. Shaw named EY World Entrepreneur Of The Year 2020
•Executive Chairperson of Biocon Ltd, Kiran Mazumdar-Shaw has been named EY World Entrepreneur Of The Year 2020. She was picked from among 46 award winners from 41 countries and territories vying for the world title. She is the first woman entrepreneur from India and the third Indian to win the title in the award's 20-year history.
•Kiran is also only the second woman worldwide to hold this title, after Olivia Lum of Hyflux Limited, Singapore, who won the award in 2011. Uday Kotak of Kotak Mahindra Bank (2014) and N R Narayana Murthy, co-founder of Infosys Ltd, (2005) are the other winners from India.
13)
IIFL Finance signs Rohit Sharma as brand ambassador
•India's Non-Banking Finance Companies, India Infoline Finance Limited (IIFL) has signed Rohit Sharma as its first-ever brand ambassador. The company has launched 30-second message titled "Rohit Sharma Ki Seedhi Baat", under its first-ever campaign #SeedhiBaat with Rohit Sharma, which is a public service message advising people on safety guidelines and rules to follow during lockdown to fight Covid-19 outbreak. IIFL Finance is one of India's leading Non-Banking Finance Companies, with over ₹36,000 crores of assets under management.