1)
World Accreditation Day 2020 celebrated on 9th June
•The World Accreditation Day (WAD) is celebrated globally on 9th June every year to highlight and promote the role of accreditation in trade & economy. The International Accreditation Forum (IAF) and the International Laboratory Accreditation Cooperation (ILAC) decided the theme for WAD 2020 as "Accreditation: Improving Food Safety".
•The two accreditation boards of the Quality Council of India (QCI) namely National Accreditation Board for Testing and Calibration Laboratories (NABL) and National Accreditation Board for Certification Bodies (NABCB) celebrated the World Accreditation Day 2020 by organising a webinar focussing on "Regulator's perspective on food safety" and "Industry's Perspective on food safety".
2)
World Bank lends Rs 1950 crore loans to West Bengal
•West Bengal government has received a loan amount of Rs 1950 crore from the World Bank. The loan amount has been lend to the West Bengal Government to tackle COVID-19 situation and developmental work in the state.
•Out of the total amount of Rs 1950 crore, West Bengal Government will spend Rs. 850 crore on various Social-Welfare schemes while the remaining Rs 1,100 crore will be spent to create Industrial infrastructures.
3)
Myanmar military "Tatmadaw" returns to Facebook
•Myanmar military "Tatmadaw" has decided to use Facebook again to provide 'accurate' news to people. Myanmar Military using Facebook again because it is the most widely used social media platform in the country and is the best way to reach people.
•On August 2018, Facebook restricted 18 records and a few pages related with the Tatmadaw and its senior officials over allegations of spreading loathe discourse. Facebook evacuated the records hours after a United Nations truth discovering crucial a report that blamed the Tatmadaw for slaughter and atrocities in northern Rakhine State in 2017.
4)
Anil Valluri appointed as senior director for Google Cloud India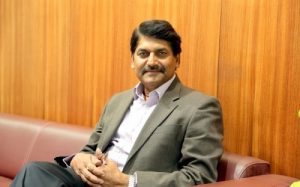 •Google Cloud has appointed Anil Valluri as Senior Director for Google Cloud in India. Valluri has over 30 years of experience in sales and marketing in the hi-tech industry. He has also headed several technology transitions in India for customers across banking, telecommunications, public sector and manufacturing. Before joining Google Cloud, Valluri was the President of India & SAARC operations at NetApp.
5)
Renjith Kumar honoured with "NASA Distinguished Public Service Medal"
•Indian Aerospace entrepreneur, Renjith Kumar has been honoured with "NASA Distinguished Service Medal" for his administration to NASA through executive leadership, engineering contribution, technical excellence and consumer loyalty. He worked in relationship with NASA for over 30 years and contributed to updating the International Space Stations(ISS). He is CEO Emeritus of the Virginia based Analytical Mechanics Associates(AMA). RK Chetty Pandipati was the First Indian to win this honour in 2002.
6)
NCERT & Rotary India signs MoU to telecast e-content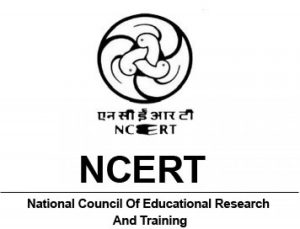 •National Council Of Educational Research And Training (NCERT) has digitally signed an MoU with Rotary India Humanity Foundation under the guidance and support of Ministry of Human Resource Development (MHRD). The MoU has been signed for e-learning content telecast for class I to XII over all NCERT TV channels. This partnership aims to make e-learning more constructive and will ensure that e-learning reaches children across the nation with NCERT approved content.
•According to the MoU, Rotary International will provide the e-content in Hindi language to NCERT for classes I to XII for all subjects under Vidya Daan 2.0. It will also provide the Teacher Training (including professional development) content.
7)
India signs MOU on "Energy Cooperation" with Denmark
•India has signed an Memorandum of Understanding (MOU) on "Energy Cooperation" with Denmark. The MoU was signed between the Ministry of Power, Government of the Republic of India and the Ministry for Energy, Utilities and Climate, Government of the Kingdom of Denmark. The MoU aims to develop a strong, deep and long-term co-operation between two nations in the power sector.
•The MoU signed between the two countries provides for collaboration in the following areas: offshore wind, long term energy planning, forecasting, variability in renewable energy production, flexibility in the power purchase agreements, incentivize power plant flexibility, flexibility in the grid, consolidation of grid codes to integrate and operate efficiently variable generation options, etc.
•As per the MoU, India & Denmark will also establish a Joint Working Group (JWG) for implementation of the identified areas. Joint Secretary level officials will co-chair this Joint Working Group and will report to a Steering Committee which would be jointly chaired by the Secretary level officer from both the sides.
8)
IL&FS sells 50% stake in GIFT city to Gujarat government
•Infrastructure Leasing & Financial Services Limited (IL&FS) has completed the sale of its 50% stake in Gujarat International Finance Tec-City (GIFT City). These stakes were bought by the Gujarat Urban Development Company Ltd (GUDCL), on behalf of the Gujarat government, at an amount of Rs 32.71 crore. The stake sale took place after the approval from the National Company Law Tribunal (NCLT). IL&FS has received Rs 32.71 crore as equity value for shares.
•Selling of stakes to Gujarat government has helped the IL&FS group in reducing its debt by Rs 1,230 crore. Its current outstanding debt is around Rs 94,000 crore. Gujarat International Finance Tec-City Company Ltd (GIFTCL) is active in the business of real estate development.
9)
S&P Ratings projects Indian economy to shrink 5% in FY21
•S&P Global Ratings has released its report on emerging markets titled "Financial Conditions Reflect Optimism, Lockdown Fatigue Emerges". In this reported, the rating agency forecasted Indian economy to shrink by 5% in fiscal year 2020-21. The report stated that the fiscal stimulus worth 1.2% of GDP is not sufficient to provide significant growth support.
•The S&P Global Ratings also expects India's growth to rebound to 8.5% in the fiscal year 2021-22. It has also projected India's growth to be 6.5% in the fiscal year 2022-23.
10)
Jio Platforms raises Rs 5.6 k crore from Abu Dhabi Investment Authority
•Jio Platforms has received investment of Rs 5683.50 crore from a wholly owned subsidiary of the Abu Dhabi Investment Authority (ADIA). Hence, ADIA has bought 1.16% stake in Jio Platforms with its investment of Rs 5683.50 crore. The investment done by ADIA valued the Jio Platforms at an equity value of Rs 4.91 lakh crore and an enterprise value of Rs 5.16 lakh crore.
•Jio Platforms is a wholly-owned subsidiary of Reliance Industries (RIL). It aims to provide high-quality and affordable digital services across India. Abu Dhabi Investment Authority (ADIA) is the largest investment arm of the government of Abu Dhabi. ADIA was established in 1976 and is a globally-diversified investment institution.