1)
World Day Against Child Labour: 12 June
•World Day Against Child Labour is observed globally on 12th June every year. According to the International Labour Organization (ILO), there are about 152 million children globally who are engaged in child labour, 72 million of whom are in hazardous work. This year, the World Day Against Child Labour is conducted as a virtual campaign and is being organized jointly with the worldwide March Against Child Labour and the International Partnership for Cooperation on Child Labour in Agriculture (IPCCLA).
About World Day Against Child Labour:
•The International Labour Organization (ILO) launched the World Day Against Child Labour in 2002 to focus attention on the worldwide extent of kid labour and therefore the action and efforts needed to eliminate it. Each year on 12 June, this Day brings together governments, employers and workers organizations, civil society, also as many people from around the world to spotlight the plight of kid labourers and what are often done to assist them.
2)
Andhra CM launches 'Jagananna Chedodu' scheme
•Andhra Pradesh Chief Minister, YS Jagan Mohan Reddy has launched the 'Jagananna Chedodu' scheme to provide financial assistance to tailors, barbers and washermen, who had lost their livelihood due to COVID-19 pandemic.
Benefits of the scheme:
•The scheme provides one-time financial assistance of ₹10,000 each to the 2.47 lakh beneficiaries under 60 years of age. Under the scheme, 82,347 Rajakas (dhobis), 38,767 Nayee Brahmins (barbers) and 1.25 lakh tailors were provided with the financial assistance.
School kits for Students:
•Chief Minister Jagan Mohan Reddy also provide school kits would be given to all the students on the reopening day on August 3. Each kit consists of books, notebooks, shoes, socks and three pairs of uniform. The State government ordered for 1.20 crore uniforms for 40 lakh students.
3)
Deep Submergence Rescue Vehicle (DSRV) complex inaugurated in Vizag
•Deep Submergence Rescue Vehicle (DSRV) Complex was inaugurated at Eastern Naval Command (ENC) in Visakhapatnam, Andhra Pradesh. The complex is designed to accommodate the newly inducted submarine rescue system and store the DSRV assets in the rescue-ready state. The Indian Navy has inducted two such systems which will provide rescue cover to submarines on the east and west coast of India.
4)
"Panchvati Yojna" launched in Himachal Pradesh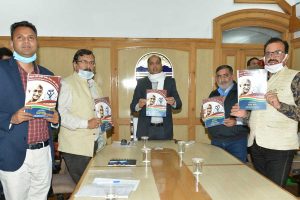 •Himachal Pradesh Chief Minister Jai Ram Thakur has launched "Panchvati Yojana" for the senior citizens of rural areas of the state. Under the "Panchvati Yojana", state government of Himachal Pradesh will set up parks and gardens in every development block with all the necessary amenities. State government is eying to develop 100 such parks in the state in the current financial year.
•"Panchvati Yojana" seeks to provide an opportunity for elderly people to spend their leisure time while strolling in these parks and gardens. It also aims to improve the life expectancy of the elder people by keeping in view their health requirements. This will be executed under the MNREGA scheme of rural development.
5)
U'khand opens its biggest biodiversity park in Haldwani
•Uttarakhand forest department has opened the state's biggest biodiversity park in Haldwani. This biodiversity park open, on the occasion of World Environment Day, to encourage conservation of flora, especially medicinal plants.
•The Uttarakhand Forest Research Wing Biodiversity Park is spread across 18 acres and has 40 thematic sections with around 500 species of plants. The objective of the park is to showcase the importance of each plant in human lives. The plant species in the biodiversity park is divided into spiritual & religious, scientific, human health, and aesthetic value sections.
6)
Indian Railways commissions 1st high rise Over Head Equipment
•Indian Railways has commissioned the first high rise Over Head Equipment (OHE) and successfully ran a double stack containers in electrified territory on Western Railway. With this, Indian Railways has become the first Railway to run Double Stack Container train with high reach pantograph in high rise OHE territory, which is a first of its kind in the entire world.
•The first 1st high rise Over Head Equipment (OHE) has a contact wire height of 7.57 metre and it was operated successfully from Palanpur & Botad stations in Gujarat on 10th June 2020. This new achievement of Indian Railways will also boost the ambitious mission of Green India as its latest green initiative. This initiative is also expected to bring innovation, speed and customisation in freight operations.
7)
DST constitutes joint Science Communication Forum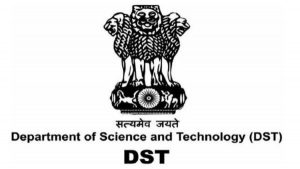 •A joint Science Communication Forum has been constituted to facilitate interaction, cooperation, and coordination amongst various public sector science communication institutions and agencies. This joint Science Communication Forum has been constituted by the Department of Science & Technology. It would be served by a Secretariat at the National Council for Science & Technology Communication (NCSTC), Department of Science & Technology.
8)
Bangladesh starts 'Shohojodha' online plasma network for COVID 19
•Government of Bangladesh has launched an initiative named 'Shohojodha', Which is an online network to facilitate plasma exchange between recovered patients of COVID-19 treatment.
•The initiative has been launched by the ICT division of the government of Bangladesh in collaboration with Directorate General of Health Services (DGHS), a2i innovation lab and eGeneration to facilitate collection and distribution of plasma from patients who have recovered from Coronavirus. The plasma therapy for the Coronavirus patients in Bangladesh is under trial process awaiting final approval from the government.
9)
OECD projects contraction of Indian Economy at 3.7% in FY21
•Organisation for Economic Co-operation and Development (OECD) has released its Economic Outlook. In its Economic Outlook, the intergovernmental economic organisation has forecasted Indian Economy to contract to 3.7% in the fiscal year 2020-21. It also stated that if there is a second COVID-19 outbreak in the country, then its growth will drop further to -7.3%.
•OECD's Economic Outlook also forecasts India's growth to recover to 7.9% in the 'single-hit' scenario while it expects an 8.1% rebound in the 'double-hit' Covid-19 scenario in the fiscal year 2021-22.
10)
Used mask disposal device "BIN-19" launched in Kerala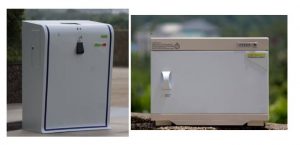 •Used mask disposal device "BIN-19" and "UV SPOT" has been launched in Kerala by VST Mobility Solutions, a Startup headquartered at Cochin. These automated mask disposal machine has been launched as part of efforts to combat the COVID-19. These automated products would also help in preventing the environmental damages and will also solve the problem of disposal of used masks.
11)
Shobha Sekhar conferred with "Medal of the Order of Australia"
•Indian Musician & founder of Kalakruthi music organisation in Australia, Shobha Sekhar will be conferred the "Medal of the Order of Australia". The Montreal-based artiste and lecturer, University of Melbourne, figures in the Queen's Birthday 2020 Honours List. She has been chosen for the Medal of the Order for her service to the community and the country.