1)
World celebrates International Day of Yoga on 21 June
•United Nations celebrates International Day of Yoga globally on 21 June every year to raise awareness worldwide of the many benefits of practicing yoga. Yoga is an ancient physical, mental and spiritual practice that originated in India. The word 'yoga' derives from Sanskrit and means to join or to unite, symbolizing the union of body and consciousness.
•The theme of International Day of Yoga 2020 is "Yoga for Health – Yoga at Home".
2)
International Day of the Celebration of the Solstice: 21 June
•International Day of the Celebration of the Solstice is observed globally on 21st June. This day bring awareness about solstices and equinoxes and their significance for several religions and ethnic cultures. The International Day of the Celebration of the Solstice was proclaimed by the United Nations General Assembly on 20th June 2019 within the Resolution A/RES/73/300.
3)
World Music Day: 21st June
•World Music Day is observed globally on 21st June every year. This day is celebrated to honour amateur and professional musicians. Over 120 countries celebration World Music Day by organizing free public concerts in parks, streets, stations, museums and other such public places. The aim of celebrating World Music Day is to provide free music to everyone, and also to encourage amateur musicians to showcase their work to the world.
4)
World Hydrography Day: 21st June
•World Hydrography Day is observed globally on 21st June every year. This day was adopted by the International Hydrographic Organization (IHO) as an annual celebration to publicise the work of hydrographers and the importance of hydrography.
•World Hydrography Day 2020 theme is "Hydrography enabling autonomous technologies".
5)
NITI Aayog to launch project "Decarbonising Transport in India"
•NITI Aayog will launch the "Decarbonising Transport in India" project in collaboration with International Transport Forum (ITF). The project would be launched to develop a pathway towards a low-carbon transport system for India. It will design a tailor-made transport emissions assessment framework for India and facilitate the government with a comprehensive understanding of present as well as future transport activities along with the related CO2 emissions.
•The project "Decarbonising Transport in India" is a part of the International Transport Forum's "Decarbonising Transport in Emerging Economies (DTEE)" family of projects. DTEE supports transport decarbonisation across different world regions such as Argentina, Azerbaijan, Morocco and India.
6)
Niti Aayog forms panel to develop job platform for migrant labourers
•Niti Aayog has formed a panel to develop a job platform for migrant labourers. Through this panel, Niti Aayog includes top officials of tech companies like Google, Microsoft and Tech Mahindra. This platform helps migrant workers have lost their jobs during the lockdown period. The main aim is to develop a platform that can help blue-collar workers find job opportunities in their own language and location.
•The platform will connect job seekers, employers, government agencies, skill centres and external partners using new-age technologies like artificial intelligence and machine learning. The project would come up with a multilingual application that can be accessed via feature phones and help identify location-based jobs, skill development gaps.
•The panel has some prominent names from the industry including Reliance Industries President Kiran Thomas, Microsoft India President Anant Maheshwari, Tech Mahindra MD and CEO CP Gurnani, Google India country manager and vice president Sanjay Gupta, Bharti Airtel CEO Gopal Vittal, among others. As per estimates, there are over 40 crore workers in the unorganized sector accounting for around 30 per cent of India"s GDP and nearly 60 per cent of these migrant workers are either semi-skilled or unskilled who struggle every day to find the right job opportunity.
7)
World Bank approves USD 1.05 billion to Bangladesh
•The World Bank has approved USD 1.05 billion for three projects in Bangladesh to generate quality jobs and boost economic recovery in the wake of the COVID-19 pandemic. The three projects namely: Private Investment and Digital Entrepreneurship (PRIDE), Enhancing Digital Government and Economy (EDGE), and Second Programmatic Jobs Development Policy Credit, are expected to help the economy in its recovery by generating jobs and encouraging direct private investment in specialized economic zones.
8)
Vijay Khanduja appointed India's next Ambassador to Zimbabwe
•Vijay Khanduja has been appointed as the next Ambassador of India to the Republic of Zimbabwe. He is presently serving as Director in the Ministry of External Affairs(MEA).
•Vijay Khanduja will replace R. Masakui as the next Ambassador of India to Romania.
9)
U.S. Senate appoints Sethuraman Panchanathan as head of NSF
•The U.S. Senate has appointed Indian-American scientist Dr Sethuraman Panchanathan as the Director of the National Science Foundation(NSF). He will replace France Cordova, whose six-year term ended in March, as the 15th director of the NSF. He is expected to take office on July 6.
•Panchanathan is the second Indian-American ever to be nominated to the prestigious science position with the first being Dr Subra Suresh who served from October 2010 to March 2013. National Science Foundation is a top American body supporting fundamental research in non-medical fields of science and engineering.
10)
RBI enhances withdrawal limit for PMC' depositors to Rs 1 Lakh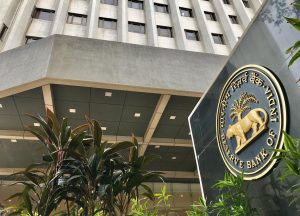 •The Reserve Bank of India has enhanced the withdrawal limit for depositors of Punjab and Maharashtra Cooperative Bank Limited, Mumbai to Rs 1 Lakh per depositor. The withdrawal limit was earlier set at Rs 50,000. According to RBI, with the enhancement of the withdrawal limit, more than 84% of the depositors of the bank will be able to withdraw their entire account balance.
•RBI placed the PMC bank under All-Inclusive Directions under sub-section (1) of Section 35 A read with Section 56 of the Banking Regulation Act, 1949 with effect from close of business on 23rd September 2019, in the interest of depositor protection. These directives were applicable till June 22, 2020. But, due to lockdown on account of COVID-19 pandemic the resolution process of the bank was negatively affected. Hence, these directives has been extended by RBI for a further period of six months from June 23, 2020 to December 22, 2020 subject to review.
11)
India attends 32nd virtual EAG plenary meet
•The virtual 32nd special Eurasian Group on Combating Money Laundering and Financing of Terrorism (EAG) plenary meeting was attended by the Indian officials including the representatives from enforcement agencies. The meeting was held under the aegis of the Financial Action Task Force (FATF).
•The Eurasian Group on Combating Money Laundering and Financing of Terrorism (EAG) is a nine member regional body. The nine member countries of EAG are: India, Russia, China, Kazakhstan, Turkmenistan, Uzbekistan, Belarus, Kyrgyzstan and Tajikistan. The body is an associate member of the Financial Action Task Force (FATF).