1)
International Asteroid Day: 30 June
•International Asteroid Day is observed globally on 30th June every year. The day is widely known to raise public awareness about the asteroid impact hazard and to tell the public about the crisis communication actions to be taken at the worldwide level just in case of a credible near-Earth object threat. Several events are organised everywhere in the world to teach people about asteroids.
2)
International Day of Parliamentarism: 30 June
•International Day of Parliamentarism is observed globally on 30 June every year. The Day celebrates parliaments and ways during which parliamentary systems of government improve the everyday lives of individuals throughout the world. It is also a chance for parliaments to spot challenges and stock ways to deal with them effectively.
3)
PM extends "Pradhan Mantri Gareeb Kalyan Anna Yojana" till November 2020
•Prime Minister Narendra Modi has addressed the nation. This is the Prime Minister's 6th address to the people of India since the outbreak of coronavirus pandemic in the country. India will enter into the Unlock 2 phase from 1st July onwards, the guidelines for which have been released by the Ministry of Home Affairs on 29 June 2020 itself.
Important Announcements by the Prime Minister:
•Pradhan Mantri Gareeb Kalyan Anna Yojana will be extended till the end of November, an extension to cost over Rs 90 thousand crores. Over 80 cr people to get free food grain till Diwali and Chhath pooja.
•Pradhan Mantri Garib Kalyan Yojana, 20 crore accounts have received 31,000 crores in their Jan Dhan Accounts.
•PM urges the citizens to take the pledge of Vocal for Local and work for the betterment of the society and country at large.
•One Nation One Ration Card will be implemented on whole India. This will especially benefit those people who leave their native-place, native-state to find work in some other state.
4)
Govt of India bans 59 Chinese apps
•The Ministry of Electronics & Information Technology has announced that "Government of India Bans 59 Chinese mobile apps", which are prejudicial to sovereignty and integrity of India, defence of India, the security of the state and public order".
•The Ministry of Information Technology, invoking it's power under section 69A of the Information Technology Act read with the relevant provisions of the Information Technology (Procedure and Safeguards for Blocking of Access of Information by Public) Rules 2009 and in view of the emergent nature of threats has decided to block 59 apps.
Why Government of India Bans 59 Chinese mobile apps?
•The Ministry of Information Technology has received many complaints from various sources including several reports about the misuse of some mobile apps available on Android and iOS platforms for stealing and surreptitiously transmitting users' data in an unauthorized manner to servers which have locations outside India. The compilation of these data, its mining and profiling by elements hostile to national security and defence of India, which ultimately impinges upon the sovereignty and integrity of India, is a matter of very deep and immediate concern which requires emergency measures.
5)
U'khand forest department develops India's 1st lichen park
•Uttarakhand forest department has developed India's first lichen park in Kumaon's Munsiyari, Pithoragarh district. Lichens are found in the Himalayas up to 5000 metres are important species as they are the best bioindicators of the pollution levels.
•The project aims to study the distribution of different lichen species, their habitat, their morphological and physiological aspects, surveying and literature review, the establishment of species, current threats to their habitat including anthropological and climatic factors, and coming up with suitable conservation strategies and protection strategies. These Jurassic-era lichen species are used in food, perfumes, dyes and traditional medicines.
•Uttarakhand has more than 600 species of lichens followed by Himachal Pradesh and Jammu and Kashmir with 503 and 386 species respectively.
6)
Maharashtra launches largest plasma therapy trial "Project Platina"
•Maharashtra Chief Minister Uddhav Thackeray has launched the world's largest plasma therapy trials "Project Platina" for COVID-19 patients. The state government has approved Rs 16.65 crore for the project from the Chief Minister's Relief Fund.
•There are 21 centres have been picked for the trial, including 17 medical colleges under the department of medical education and drugs, the government of Maharashtra and four BMC medical colleges in Mumbai.
•Under the project, critical patients will receive two doses of 200 ml of plasma recovered from COVID-19 patients. The treatment will be provided free of cost to all coronavirus patients under the trial project. Plasma is the liquid part of the blood which have antibodies to the coronavirus, thereby fight the infection and helping critically-ill patients to recover.
7)
MP govt to launch 'Kill Corona' campaign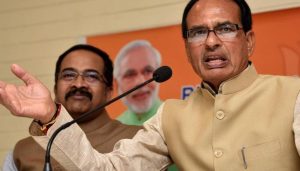 •Madhya Pradesh government will launch a 'Kill Corona' campaign from July 1 to control the spread of COVID-19 in the state. Under the campaign, the door-to-door survey will be conducted and tests would also be done on citizens for other diseases as well.
•During the 15-day campaign, 2.5 lakh tests will be carried out and 15,000 to 20,000 samples would be collected daily. The recovery rate in Madhya Pradesh is 76.9 per cent, which is better than the national recovery rate.
8)
World Bank approves $500 million for STARS Program
The World Bank has approved a $500 million for Strengthening Teaching-Learning and Results for States Program (STARS). The STARS program seeks to improve the quality and governance of school education in six Indian states namely Himachal Pradesh, Kerala, Madhya Pradesh, Maharashtra, Odisha, and Rajasthan. STARS program will help India in renewing focus on addressing the 'learning outcome' challenge. It will also help the students in preparing for the jobs of the future via series of reform initiatives. These reform initiatives includes:
•Focusing more directly on the delivery of education services at the state, district and sub district levels.
•Addressing demands from stakeholders, especially parents, for greater accountability and inclusion.
•Equipping teachers to manage the transformation.
•Investing more in developing India's human capital needs.
9)
Lazarus Chakwera wins President election in Malawi's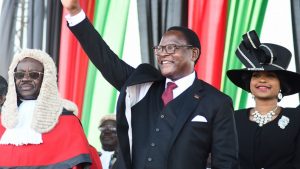 •Lazarus Chakwera becomes the new President of Malawi. He defeated incumbent Peter Mutharika with 58.57% of votes. Chakwera won with 2.6 million votes against 1.75 million for Mutharika. He is the head of the Malawi Congress Party(MCP).
10)
India signs agreement with Bhutan for 600 MW hydroelectric project
•India and Bhutan signed a pact for the construction of the 600 MW Kholongchhu joint venture hydroelectric project in Bhutan. The agreement for the project between the Bhutanese government and therefore the Kholongchhu Hydro Energy Limited was signed within the presence of Indian foreign minister S Jaishankar and his Bhutanese counterpart Tandi Dorji.
•The Kholongchhu Hydro Energy Limited is a joint venture between Bhutan's Druk Green Power Corporation (DGPC) and India's Satluj Jal Vidyut Nigam Limited (SJVNL). The project is predicted to be completed within the last half of 2025. The 600 MW run-of-the-river project is located on the lower course of the Kholongchhu River in Trashiyangtse district in eastern Bhutan. The project includes an underground powerhouse of four 150 MW turbines with water impounded by a concrete gravity dam of 95 metres height.
11)
Popstar Beyonce honored with BET 2020 Humanitarian Award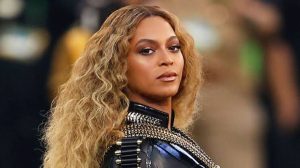 •Popstar Beyonce has been honored with the BET 2020 Humanitarian Award for her longstanding philanthropic work with her BeyGOOD Foundation, including her recent COVID-19 relief efforts such as #IDIDMYPART, a mobile testing initiative. The award was presented by the former First Lady Michelle Obama.
•"BET Awards" is an American award show which celebrates African Americans and other minorities in music, acting, sports and other fields of entertainment over the past year. "BET Awards" was established in 2001 by the Black Entertainment Television network.
12)
Kiren Rijiju launches "NADA App" for athletes
•Sports Minister Kiren Rijiju has launched the National Anti-Doping Agency's first mobile app named as "NADA App". The recently launched mobile application aims to bridge the gap between NADA and the athletes by offering easily-accessible information on various aspects of sport, prohibited substances as well as dope-testing.
•The NADA app is expected to act as a one-stop guide for all anti-doping and medication related information. It also offers comprehensive information on commonly-prescribed medicines. Athletes can also use this mobile application in the Registered Testing Pool (RTP) to update their whereabouts, know about decisions from the disciplinary and appeal panels and for Dope Control Officers to record their availability for testing.