1)
World Asthma Day 2019: 7 May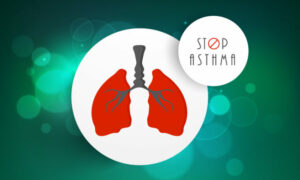 •World Asthma Day is an annual event organized by the Global Initiative for Asthma (GINA) on the first Tuesday in May to improve asthma awareness and control around the world. This year it was observed across the globe on May 7, 2019.
•The theme of World Asthma Day 2019 was 'STOP for Asthma'. Asthma is a long-term inflammatory disease of airways of lungs. Common symptoms of asthma include wheezing, coughing, chest tightness and shortness of breath.
2)
G7 Environment Ministers Meet to Discuss Climate Crisis
•The G7's (Group of Seven) Environment Ministers gathered for a 2-day meeting in Metz, France to discuss on steps required to handle deforestation, plastic pollution, depletion of coral reefs and ways to build pacts between the countries in order to achieve the target.
•Joining the ministers were delegations from the European Union as well as Chile, Egypt, the Fiji Islands, Gabon, India, Indonesia, Mexico, Niger, and Norway.
3)
The US Air Force Successfully Tested A Laser System To Shoot Down Multiple Missiles
•The US Air Force Research Laboratory tested a laser system called Self-Protect High Energy Laser Demonstrator (SHiELD) at the US Army's White Sands Missile range in New Mexico which successfully shot down multiple air-launched missiles while in flight.
•The system is designed for the purpose of protecting the aircraft from incoming surface-to-air and air-to-air launched missiles. The project began in 2016 and the US Air Force issued a contract to Lockheed Martin in 2017, for designing the system with the aim of testing the system on aircraft by 2021.
4)
IBSA Sherpas Meet Concluded In Cochin
•The IBSA (India, Brazil & South Africa) Sherpas' Meeting, following the 9th IBSA Trilateral Ministerial Meeting, was held in Cochin. Secretary (Economic Relations) in the Ministry of External Affairs, Mr. T.S. Tirumurti led the Indian delegation.
•Sherpas reviewed the progress made under IBSA, since their last meeting. The Sherpas also appreciated the work done by the IBSA Fund on Poverty and Hunger Alleviationwhich funded 31 projects spread over in 20 countries.
5)
RBI Enhances Housing-Loan Limits Under Priority Sector Lending For RRBs, SFBs
•The Reserve Bank of India has decided to enhance the housing loan limits for Regional Rural Banks (RRBs) and Small Finance Banks (SFBs) for eligibility under priority sector lending, in a bid to give them a level playing field with other Scheduled Commercial Banks.
•Henceforth, housing loans given by RRBs and SFBs to individuals up to INR 35 lakh in metropolitan centers (with population of 10 lakh and above) and INR 25 lakh in other centers, provided the overall cost of the dwelling unit in the metropolitan centers and at other centres does not exceed INR 45 lakh and INR 30 lakh, respectively, will be eligible for classification under priority sector lending.
6)
Israel Honoured 1971 Bangladesh Liberation War Hero Lt. Gen JFR Jacob
•Israel honoured Lt. Gen. (retd) Jack Farj Rafael (JFR) Jacob, who negotiated the historic surrender of Pakistani troops in Dhaka after the 1971 Bangladesh's liberation war, with a plaque on the Wall of Honour at the Ammunition Hill.
•Lt. Gen. Jacob, who passed away in 2016 at the age of 92, was one of the most prominent members of India's relatively small Jewish community, serving as a Lieutenant General in the Indian Army and later as a Governor of two Indian states-Goa and Punjab.
7)
Mastercard Announces $1 Billion Investment In India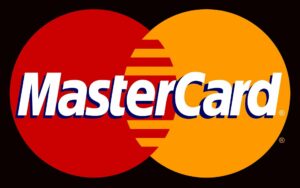 •Global card payments brand Mastercard has announced its plan of investing $1 billion in India operations over the period of next 5 years. About $350 million of the total amount would be invested in setting up a local payments processing center as per the Reserve Bank of India's mandate to store all payments data locally.
•The rest of the investment will go towards existing services and expanding capacity among others. This is the first such processing center of the company outside of the US and could provide service markets such as Southeast Asia and Asia-Pacific.