1)
National Doctors' Day: 1 July
•India observe 1st July as the National Doctors' Day. The day is celebrated to recognize the contributions of physicians to individual lives and communities.
•National Doctor's Day is also celebrated to honour the legendary physician Dr. Bidhan Chandra Roy. Dr Roy was honoured with the country's highest civilian award, Bharat Ratna on February 4, 1961.
2)
2nd anniversary of GST to be celebrated today as "GST Day"
•India will celebrate 1st July as the "Goods & Services Tax DAY". This year, it is the second anniversary of the implementation of historic tax reform of Goods & Services Tax.
•The introduction of GST in the Indian economy has replaced a multi-layered, complex indirect tax structure with a simple, transparent and technology-driven tax regime.
3)
'One nation one ration card' scheme from July 1, 2020
•'One Nation One Ration Card' scheme will be available across the country from July 1, 2020. The scheme will allow portability of food security benefits according to which the poor migrant workers will be able to buy subsidised rice and wheat from any ration shop in the country as long as their ration cards are linked to Aadhaar.
4)
'Tribes India' & 'Go Tribal Campaign' of Tribes India launched
The Minister of State for Tribal Affairs launched the following campaigns for the Tribes of India in New Delhi:
•'Go Tribal Campaign' of Tribes India launched to promote the use of tribal handicrafts, handicrafts and natural products.
•'Tribes India' launched globally through Amazon Global Selling to step up Exports of Tribal Products.
5)
K. Natarajan has sworn in as the 23rd chief of ICG
•K. Natarajan took over as the Director-General of the Indian Coast Guard (ICG). He has become the 23rd chief of India's coastal security force. He took over from Rajendra Singh.
6)
Money in Swiss banks: India ranked 74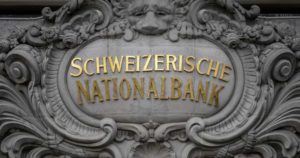 •According to the Swiss National Bank (SNB), India has moved down one place to 74th rank in terms of money parked by its citizens and enterprises with Swiss banks. U.K. has retained its top position.
•India was ranked 73rd last year, after jumping from its 88th rank a year ago.
7)
Tamil yeoman declared Tamil Nadu's state butterfly
•Tamil yeoman (Cirrochroa thais) butterfly has been declared the state butterfly of Tamil Nadu. These butterflies are also known as Tamil Maravan, which means warrior, are found mainly in the hilly areas.
•Tamil Nadu is only the fifth state in the country to declare its state butterfly.
8)
UGC approves a scheme "STRIDE" to boost research culture in India
•University Grants Commission has approved a 'Scheme for Trans-disciplinary Research for India's Developing Economy' to boost research culture in India. It will provide support to research projects that are socially relevant, locally need-based, nationally important and globally significant.
•An Advisory Committee has been set up by the UGC under the chairmanship of Prof Bhushan Patwardhan to oversee the entire scheme.
9)
No charges on NEFT, RTGS money transfers from 1 July
•As per Second Bi-monthly Monetary Policy Statement for 2019-20, the Reserve Bank of India will stop imposing additional charges on Fund transfer through RTGSand NEFT systems from 1st July, 2019. This has been done to provide an impetus to digital funds movement.