1)
Chandrayaan-2, India's second moon mission launched
•Indian Space Research Organisation launched Chandrayaan 2 from Satish Dhawan Space Center at Sriharikota. It was launched by GSLV MkIII-M1 Vehicle at 14:43 hours IST. The lander-Vikram will land near South Pole of the moon on Sep 7, 2019.
•Chandrayaan 2 is India's 2nd moon mission.
2)
Raksha Mantri Inaugurates Ujh and Basantar Bridges in J&K
•Raksha Mantri inaugurated the 1 kilometre long Ujh bridge in Kathua district and 617.40 Metre long Basantarbridge in Samba district of J&K. 1 Km long Ujh bridge isthe longest bridge constructed by Border Roads Organisation(BRO).
•These bridges will provide smooth connectivity and are vital for the Army for deployment on border areas. These bridges will be a big relief for the local people of border villages of Kathua and Samba sector as road connectivity.
3)
Telangana govt, WEF Centre set to send medical supplies via drones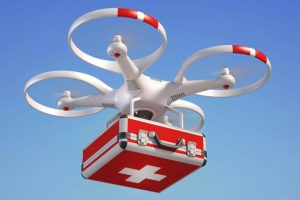 •Telangana Government and the World Economic Forum's Centre for the Fourth Industrial Revolution Network yesterday announced that they are set to launch an innovative project to deliver emergency medical supplies such as blood and vaccines via drones.
•This pilot project, called Medicine from the Sky, will run in partnership with the State Government and HealthNet Global Limited.
4)
Chengalpet, Tenkasi to be new districts in Tamil Nadu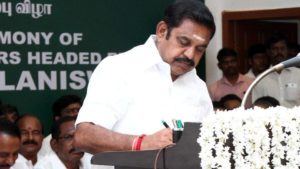 •The number of districts in Tamil Nadu will go up to 35 as the government announced its decision to carve out Tenkasi district from Tirunelveli district and Chengalpet district from Kancheepuram district will become the 34th and 35th districts of Tamil Nadu.
5)
5th International Police Expo 2019, New Delhi
•The expo, which focuses on everything related to police forces, their welfare and fitness, also showcases the latest equipment required for safety and protection of society.
•Over 25 countries are showcasing advanced firearms, combat or armoured vehicles a plethora of disruptive technologies in cyber security, drones, homeland security, and safety and rescue at International Police Expo at Pragati Maidan, in New Delhi.
6)
Ajay Bhadoo appointed as Joint Secretary to the President
•The Appointments Committee of the Cabinet approved the appointment of Ajay Bhadoo as Joint Secretary to President Ram Nath Kovind.
•Bhadoo, a Gujarat batch IAS officer is currently serving as the Vadodara Municipal Commissioner.
7)
Indian bodybuilder Ravinder Malik clinches Mr South Asia title
•Indian bodybuilder Ravinder Kumar Malik has clinched Mr. South Asia title. He has crowned the overall champion at 12th South Asian Bodybuilding and Physique Sports Championship in Kathmandu.
•Malik, the winner of 80 kg category, Afghanistan won team championship by securing a top position with 535 points. Host Nepal finished second with 445 points, while Indiaremained third with 380 points.
8)
First Indian boxer to win gold at President's Cup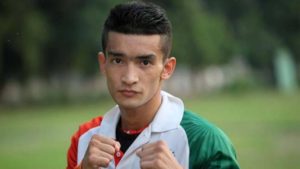 •Shiva Thapa became India's first gold-medallist at the President's Cup boxing tournament after getting a walkover in the finals in Astana, Kazakhstan.