1)
World Day Against Trafficking in Persons: 30 July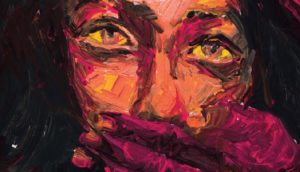 •United Nations observes 30 July every year as World Day Against Trafficking. In 2013, the General Assembly designated July 30 as the World Day against Trafficking in Persons to raise awareness of the situation of victims of human trafficking and for the promotion and protection of their rights.
•On the 2019 World Day UNODC is focusing on highlighting the importance of Government action with a tagline:
Human Trafficking: call your government to action
2)
Odisha Secretariat renamed Lok Seva Bhavan
•Odisha Chief Minister announced in the State Assembly that the Sachivalaya or Secretariat building in Bhubaneswar will now be called 'Lok Seva Bhavan'. The Odisha Secretariat building was inaugurated on November 12, 1959.
3)
LCU L56 ship was commissioned into Indian Navy
•Indian Navy Ship LCU L-56, the sixth of the Landing Craft Utility (LCU) MK IV class ships, was commissioned into the Indian Navy by Vice-Admiral Atul Kumar Jain, Flag Officer Commanding-in-Chief, Eastern Naval Command, at Naval Dockyard.
•Commissioning the ship, the Vice-Admiral congratulated the GRSE (Garden Reach Shipbuilders and Engineers) for being the first shipyard in the country to have built the 100th warship.
4)
J&K District Administration Udhampur launches helpline "Jeene Do"
•Jammu and Kashmir, District Administration Udhampur has launched a helpline, "Jeene Do". The objective is to improve sex ratio and deal with defaulters of Pre-Conception and Pre-Natal Diagnostic Techniques PCPNDT Act under the Centrally sponsored Beti Bachao Beti Padhao scheme.
•A Mobile Number 9469793363 has been dedicated to the public to register complaints regarding sex determination during prenatal checkups.
5)
Odisha Rasagola gets Geographical Indications Tag
•The rasagola, a popular dessert of Odisha, has received the geographical indication tag from the Registrar of Geographical Indication. The GI number 612 has been registered in favour of the Odisha Small Industries Corporation Limited.
•Historical records submitted say the 'Odisha Rasagola' is associated with world famous Puri Jagannath Temple.
6)
Nepal PM inaugurates India-Nepal Logistics Summit
•Prime Minister of Nepal inaugurated India-Nepal Logistics Summit between India and Nepal in Kathmandu. The theme of the summit was "Transforming Logistics Landscape".
•The aim of the bilateral cooperation is initiatives have been taken on crucial components of road, rail, inland waterways and air connectivity.
7)
India signs MoUs with Benin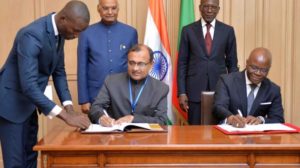 •India and Benin signed four MoUs on education, health and e-visa facilities. The signing of the agreement on mutual exemption of visa requirement for holders of diplomatic and official passports and agreement on the fresh line of credit of 100 million US dollars by India to finance development projects in Benin.
•Benin also extended its support for India's candidature for permanent membership of UN Security Council.
8)
Vidisha Baliyan was crowned the Miss Deaf World 2019 title
•Vidisha Baliyan, a 21 year old girl from Uttar Pradesh's Muzaffarnagar city, was crowned the Miss Deaf World 2019 title. The international beauty pageant was held in Mbombela, South Africa.
•She is a former international tennis player who represented India in the Deaflympicsand also won a silver medal.
9)
India, Myanmar signs MoU on Defence Co-Operation
•Minister of State for Defence and Senior General Min Aung Hlaing, Commander-in-Chief of Defence Services of Myanmar signed MoU to enhancing defence co-operation, review joint exercises and training provided to Myanmar Defence Services, strengthen maritime security by joint surveillance and capacity building, medical co-operation, pollution response and for developing new infrastructure.