1)
World Braille Day: 4 January
•The world Braille Day is observed annually on 4 January. World Braille Day celebrated since 2019, is observed to raise awareness of the importance of Braille as a means of communication in the full realization of the human rights for blind and partially sighted people.
•The day is marked remembering the birth anniversary of Louis Braille, the inventor of Braille – for people with visual disabilities. Louis Braille was born on 4th January 1809 in the town of Coupvray in northern France.
2)
Gujarat CM unveils world's 2nd tallest statue of Sardar Vallabhbhai Patel
•Gujarat Chief Minister Vijay Rupani unveils the 2nd tallest statue of Sardar Vallabhbhai Patel in the world at Ahmedabad. 50 feet tall bronze statue with a weight of 70 thousand kilograms has been unveiled at the Sardardham campus near Vaishnodevi Circle in Ahmedabad. The statue of Sardar Patel has also been designed by Padma Bhusan Ram V. Sutar, the same sculptor who had designed the Statue of Unity.
3)
'Cyber Safe Women' initiative launched by Maharashtra Govt
•Maharashtra Government has launched a 'Cyber Safe Women' initiative under which awareness camps will be held across all the districts of the state regarding cyber safety. The initiative will help in educating women about how the web is used by anti-social elements and child predators to commit various types of crimes.
4)
Iran names Esmail Qaani as new Commander
•Iran's supreme leader Ayatollah Ali Khamenei named the Deputy Head of the Revolutionary Guards' foreign operations arm Esmail Qaani to replace Qasem Soleimani as its commander. Soleimani was killed in a pre-dawn US strike in Baghdad. Qaani was one of the most decorated commanders of the Guards during the 1980-88 Iran-Iraq war.
5)
Abhinav Kumar gets extension as BSF IG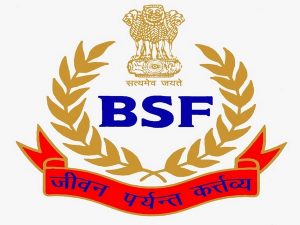 •The Appointments Committee of the Cabinet approved the proposal of Ministry of Home Affairs for extending the deputation tenure of IPS Abhinav Kumar, Inspector General, Border Security Force (BSF), up to June 27, 2021, in relaxation of IPS Tenure Policy.
6)
Manav Thakkar becomes world no.1 in ITTF rankings
•Indian paddler Manav Thakkar became world no.1 in the latest International Table Tennis Federation (ITTF) rankings in the Under-21 men's singles category. With this, Thakkar became the fourth Indian to achieve the feat after Harmeet Desai, G Sathiyan and Soumyajit Ghosh.
•Manav Thakkar achieved the top spot after clinching the Under-21 men's singles title at the ITTF Challenge Plus Benemax-Virgo North American Open in Markham, Canada. He was also worlded no. 1 in the Under-18 category in February 2018. He was part of the Indian men's team which won a bronze medal in the 2018 Asian Games in Jakarta.